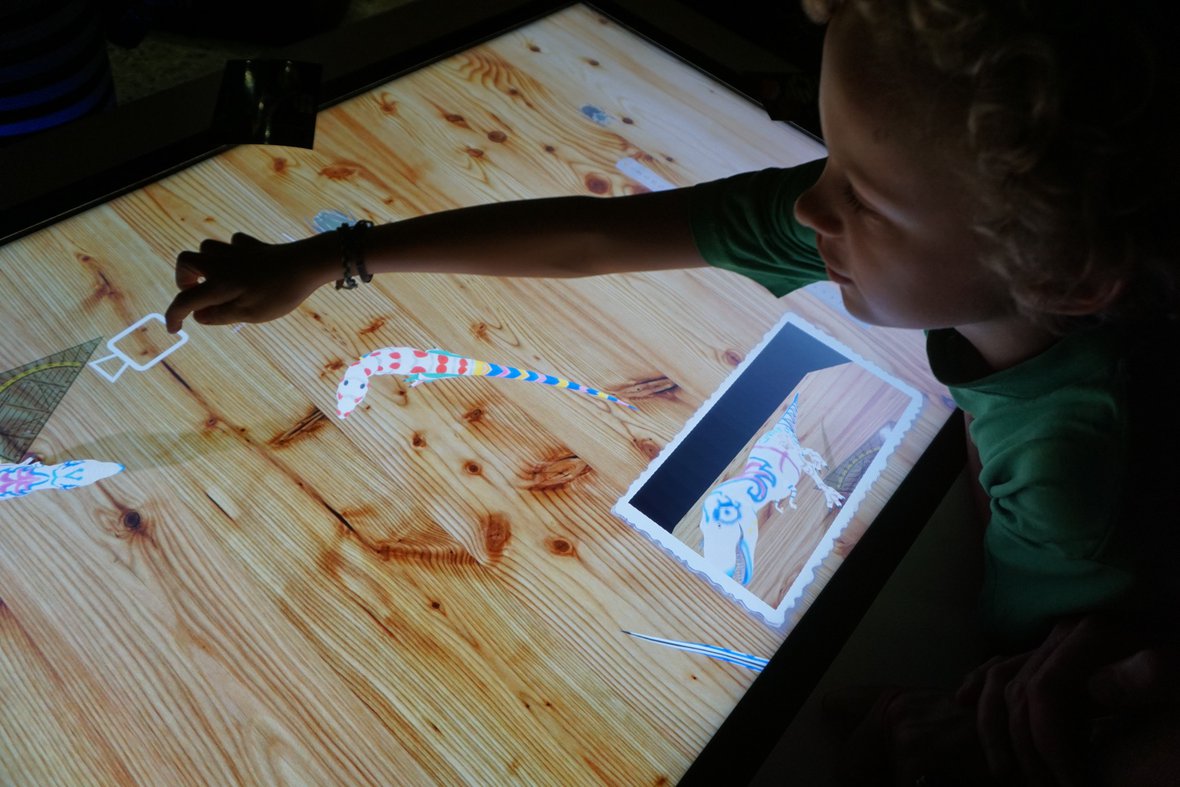 Interactive Dinosaurs
Multi touch scanner application for the Long Night of Museums 2017 at the Berlin Museum of Natural History
Design their own dinosaurs with paper and pencil and then breathe digital life into them – that is something visitors at the Berlin Museum of Natural History had the chance to experience during the 20th Long Night of Museums.
As one of the museum's cooperation partners Garamantis made their multi‑touch scanner table available to kids and grown‑ups in the form of a "research table". Digital applications dealing with dinosaurs and insects were part of this concept of playful information transfer: people could move around digital versions of exotic beetles and butterflies on the table's surface and change their size, the objective being to hit the insects' actual life-size as accurately as possible and learn more about these (partly humongous) creepy‑crawlies in the process.
But the real highlight were the interactive Tyrannosaurus rex dinosaurs, animated by the visitors themselves. Visitors big and small colorfully painted in the silhouette of the world-famous carnivore on a postcard and then presented it to the multi-touch scanner table – with exciting results: the thrilled museum visitor could watch a high‑resolution 3D model of his or her freshly colored T-rex run across the table – past other dinos and various insects.
Visitors were able to admire their many-colored dinosaurs from all sides, watch their movements and even record all this with a virtual camera. In addition, each and every 3D dinosaur was "immortalized" with the help of a photo printer, allowing visitors to take the print-out and their postcard back home as a souvenir of that experience.
The interactive dinosaurs were so popular that during the entire night the table was constantly surrounded by a crowd of visitors and its surface virtually crawling with dinosaurs – within just a few of hours, more than 700 digital T-rexes were painted, recorded and printed.
The interactive multi-touch application designed by Garamantis is an excellent example of how museums can make their exhibits and content digitally perceptible and more approachable to a wide audience.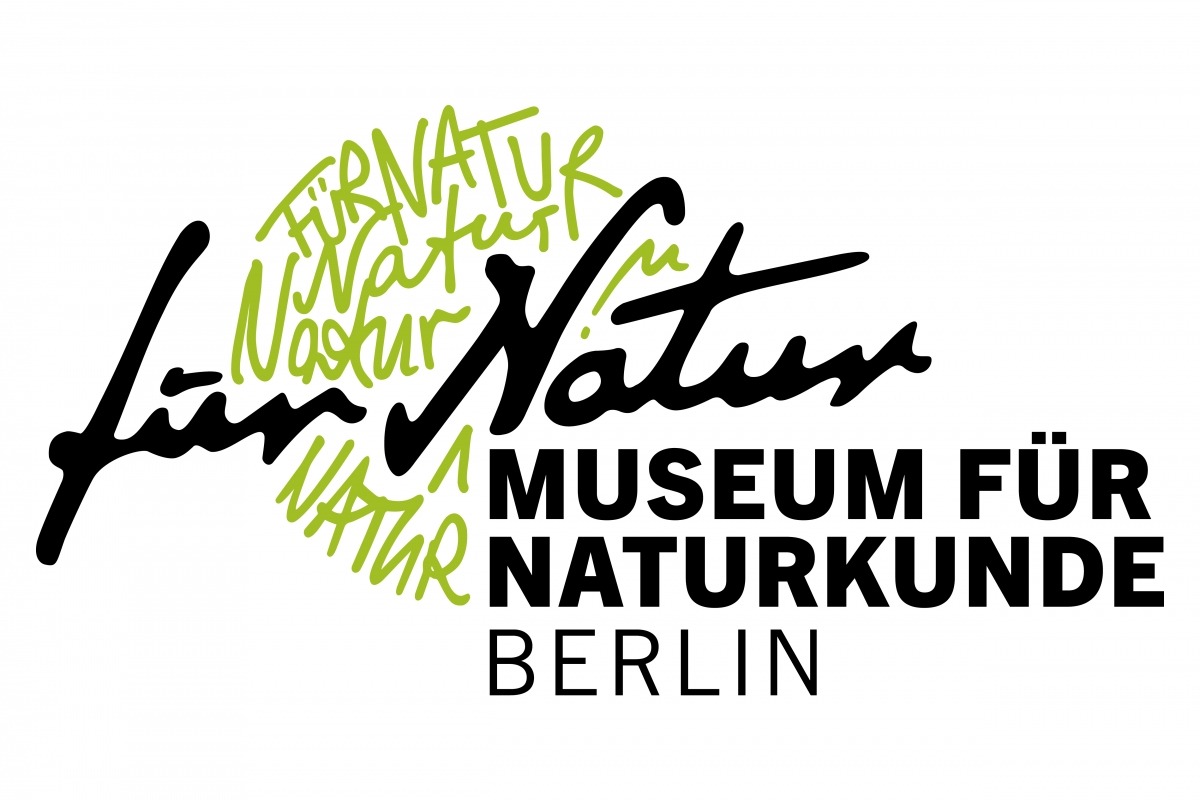 Berlin Museum of Natural History
Project facts
Co-operation partner: Berlin Museum of Natural History
Context: Long Night of Museums 2017
Implementation time: 4 weeks
Finishing date: August 2017
optical recognition of the dino texture
3d model on multi touch screen
connected photo printer
Unity 3D development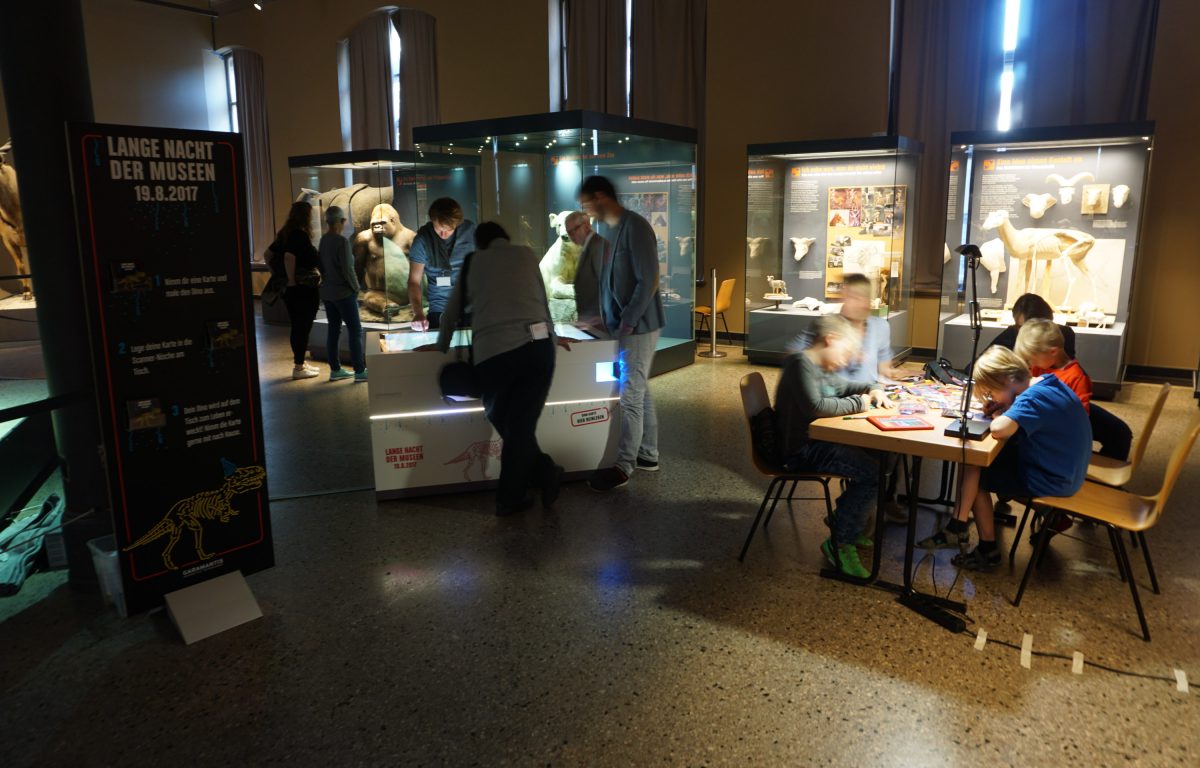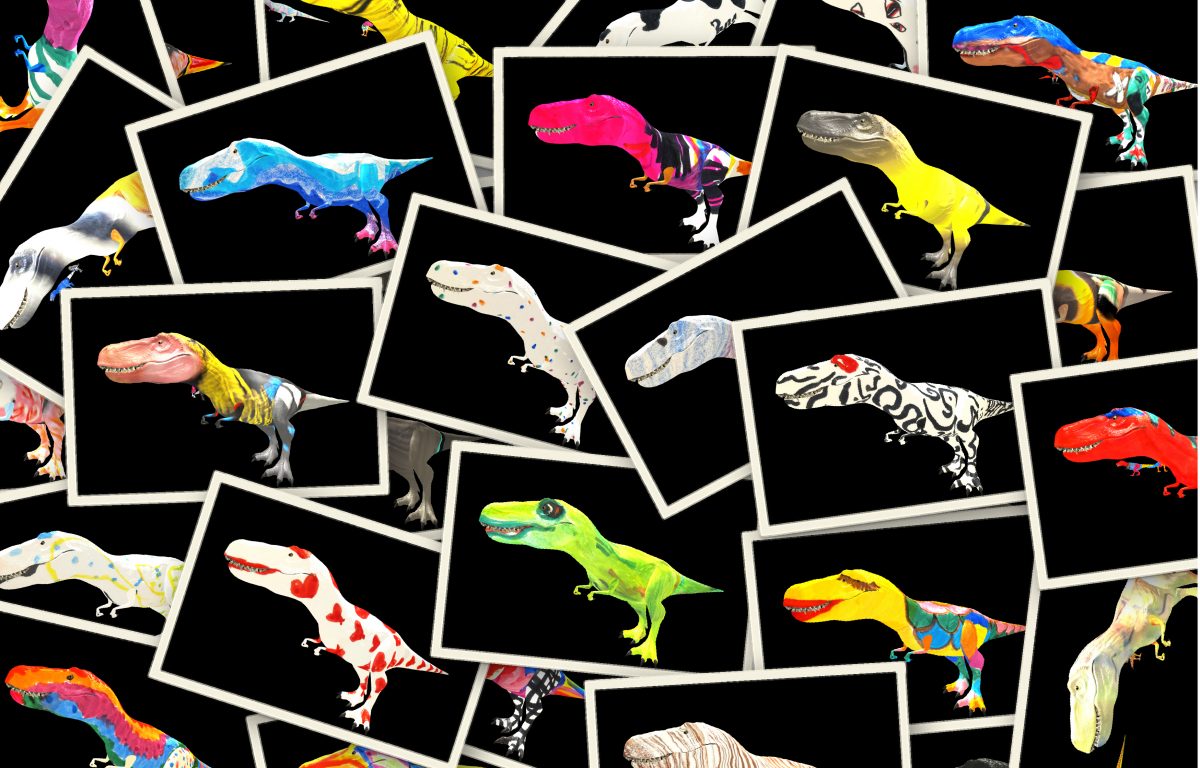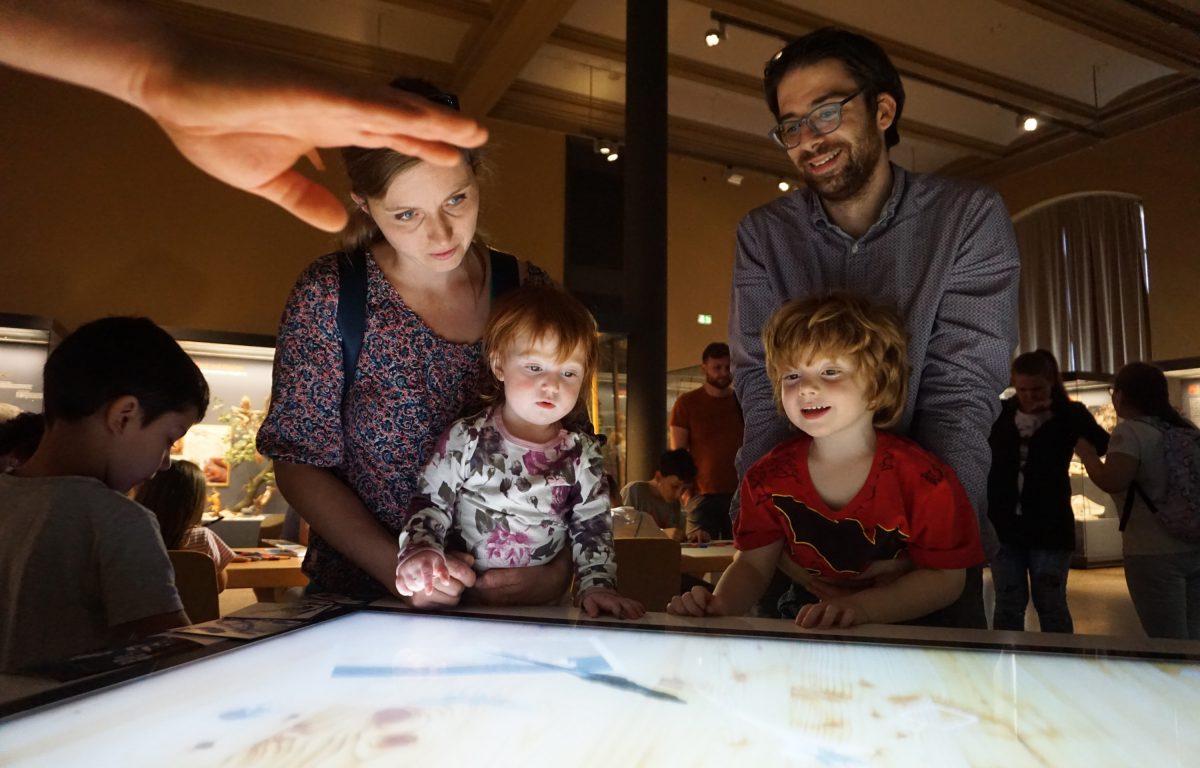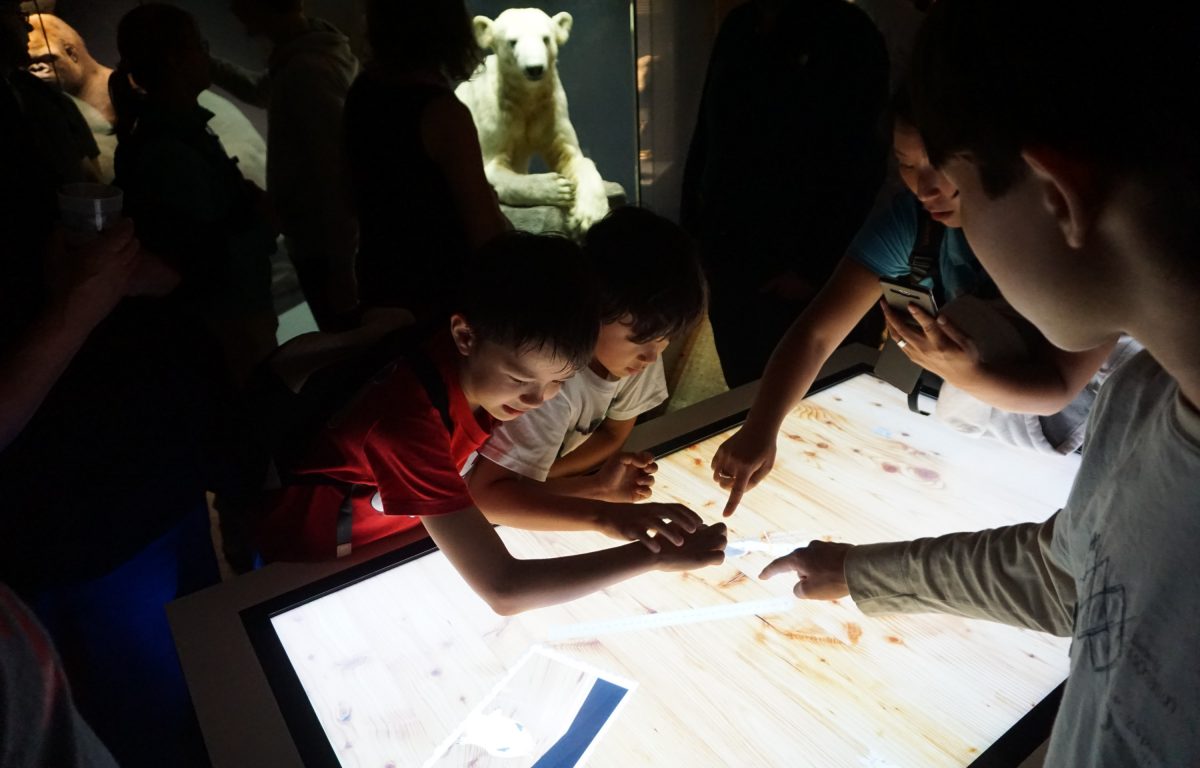 For the Long Night of Museums 2017 Garamantis designed an interactive application that thrilled both the museum's visitors and it's staff. Despite the very short lead time this project was a complete success from start to finish – technologically, design‑wise and organizationally speaking. The collaboration was totally uncomplicated and I am looking forward to further projects with Garamantis in the future.