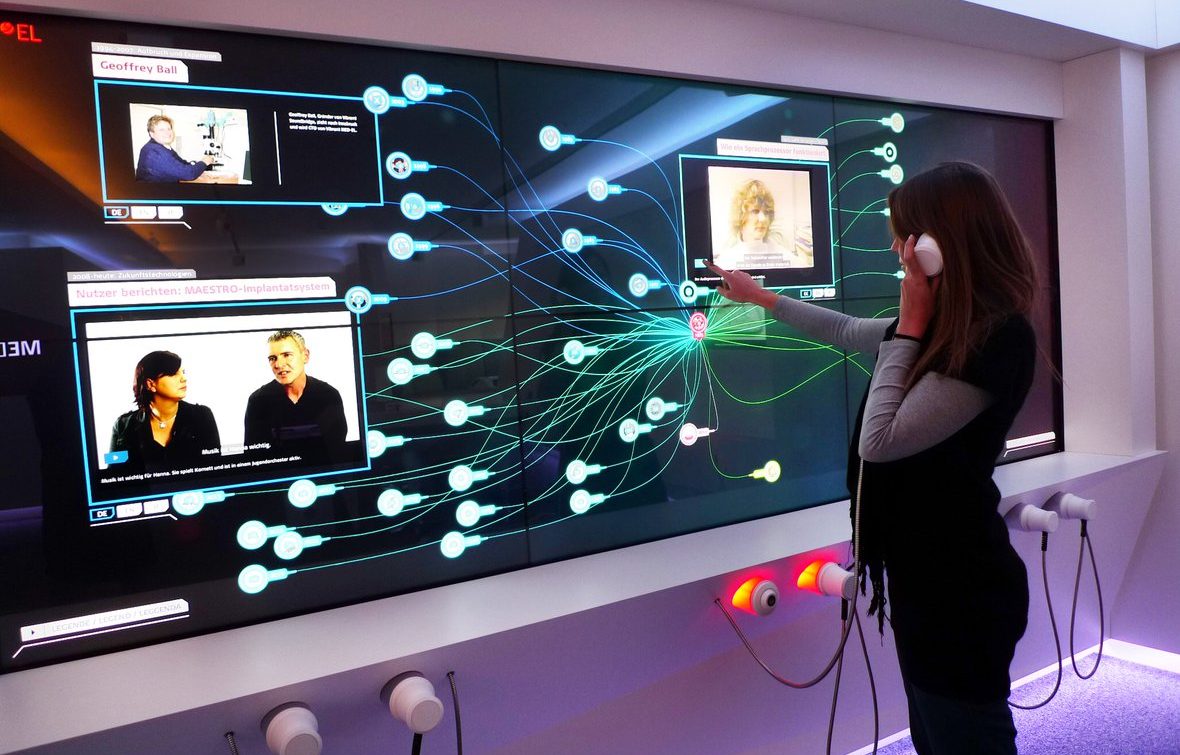 Interactive company exhibition
Tangible Interface Software at "Audioversum" of MED-EL World Innsbruck
For the "Audioversum" corporate exhibition at MED‑EL World, Ars Electronica Solution has created a new interactive highlight.
This exhibition invites visitors to explore and experience the products of the technologically pioneering company in the field of implantable hearing devices.
Embedded into a unique architectural setting, eight exhibits give insight into the implants' function and scope of application and make the corporation's history come alive at the same time. The interactive stopovers feature, among others, a multi‑touch wall, multi‑touch screens and a tangible interface table. Inside the exhibition, both the people who have left their creative mark on MED-EL as well as those whose hearing has been restored to them thanks to the latest medical technology are given a chance to speak.
So, with the help of innovative multimedia technology, the MED-EL World in the company's international headquarters in Innsbruck presents MED-EL as a "hands-on", touchable corporation.
On behalf of Ars Electronica Solutions, Garamantis has developed the multi-touch software for the tangible interface table. This table unites multi-touch technology, object recognition and an audio system. It recognizes objects (e.g. info flyers) placed upon its surface with the help of special markers and then displays video footage and additional info surrounding the physical object. Furthermore, the tangible interface table has several "audio knobs" on each of its sides which light up once an object is put down near them and thus encourage the users to listen. All in all, this interactive corporate exhibition familiarizes visitors with the variety of products in the field of hearing implants in an interactive and playful way.
(Photographs by: Ars Electronica Solutions, My Trinh Gardiner, Johanna Mathauer)

Ars Electronica Solutions
Project facts
Client: Ars Electronica Solutions
Context: MED-EL Elektromedizinische Geräte Gesellschaft m.b.H.
Implementation time: 12 weeks
Finishing date: April 2014
Tangible Interface Software
Integrated audio system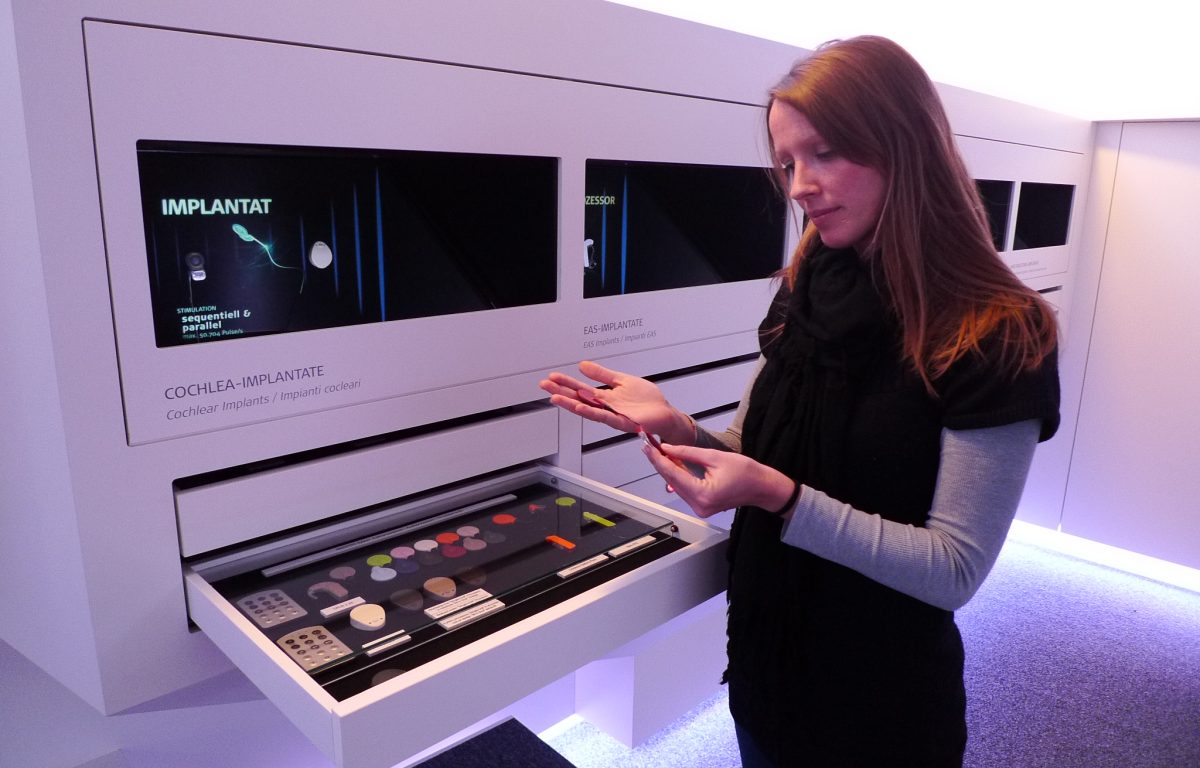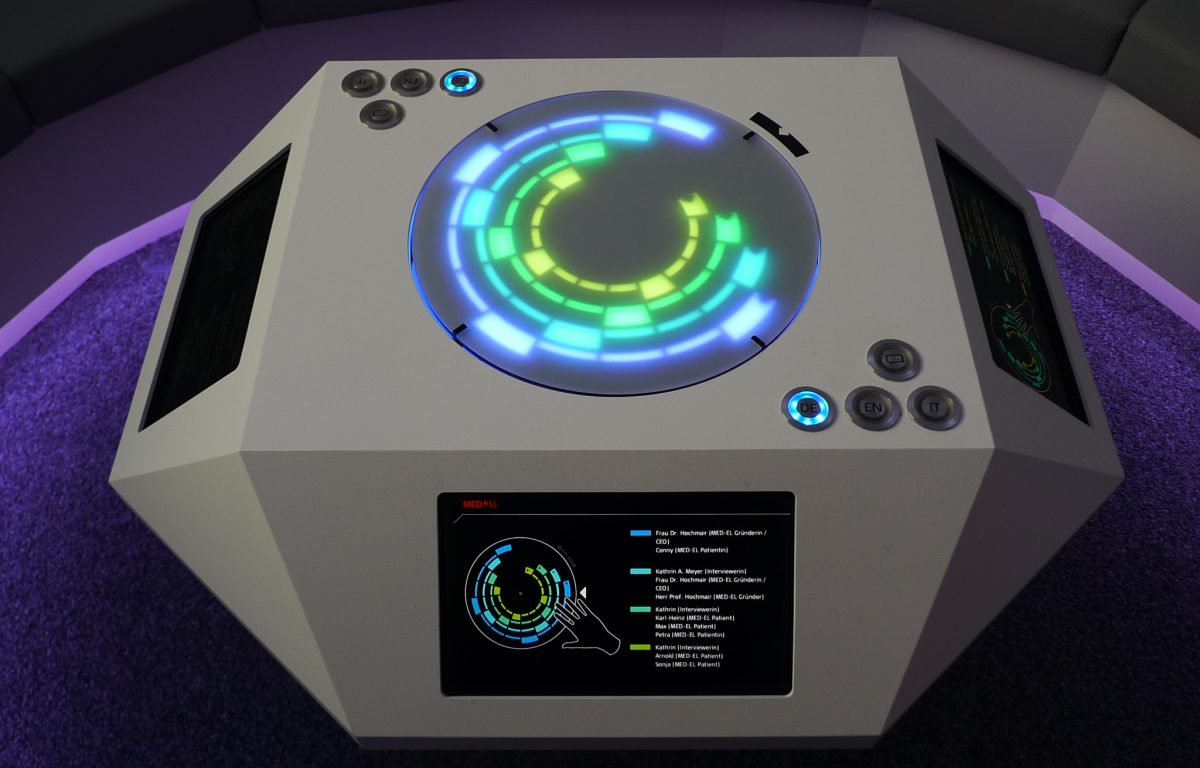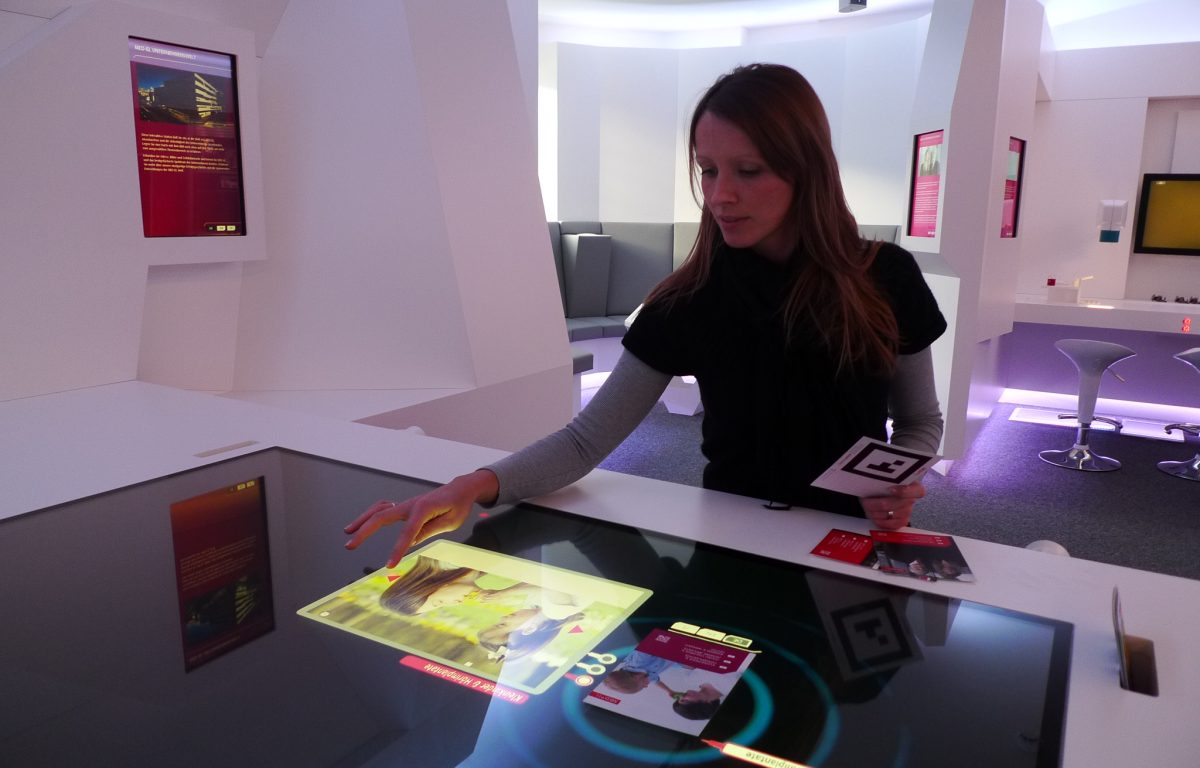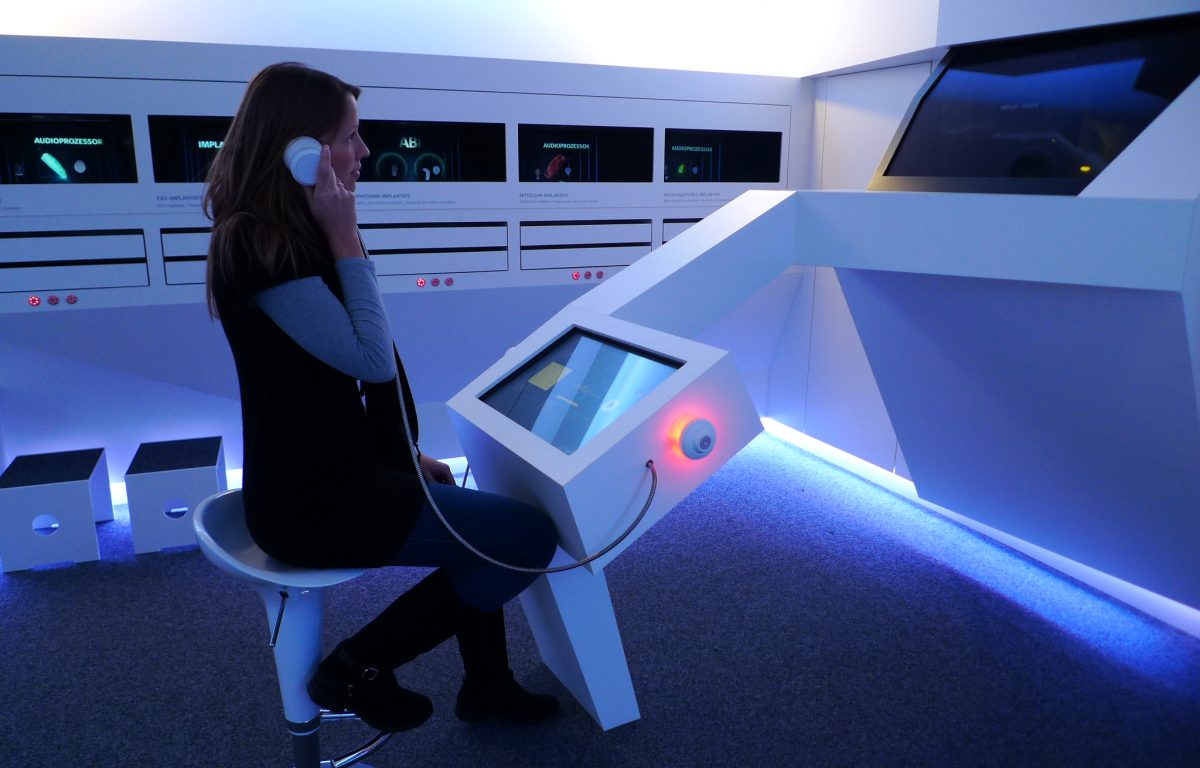 Stay informed about new Projects
Are you interested in interactive projects and new technologies? We are happy to inform you via newsletter from time to time.
Definitely No Standard-Issue Product, Just Like Yours. Unless You Develop ISO Standards. Individual software development in Unity 3d for a great user experience.
MORE INFO »