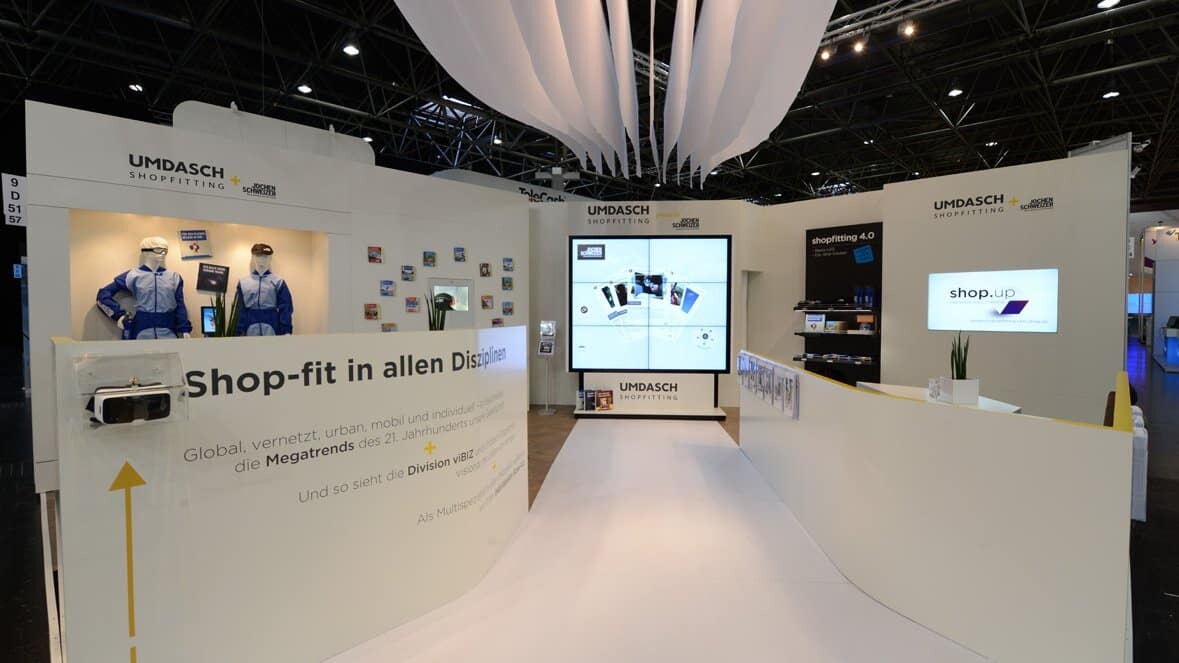 Interactive Shopping Wall Umdasch
Innovative stand with RFID technology at EuroShop trade fair for Umdasch viPOS
Innovative stand with RFID technology at EuroShop trade fair for Umdasch viPOS
On behalf of Ars Electronica Solutions, Garamantis devised the software for a multi-screen shopping wall particularly designed for application on EuroShop trade fair. With this touch-screen installation it is possible to browse through products, each cross-linked with any desired number of images or video footage, and to fill a virtual shopping cart and then download it to a mobile device via QR code. The shopping wall can also identify products via RFID chips. With an upload function, users scan transfer images from their mobile devices to the shopping wall and edit them.
The number of screens each shopping wall consists of is adaptable and can be changed to fit various sizes of trade fair stands.
This product is constantly being advanced and improved; it is distributed by Umdasch.

Ars Electronica Solutions
Poject facts
Client: Ars Electronica Solutions
Context: EuroShop trade fair booth Umdasch viBIZ
Implementation time: 12 weeks
Finishing date: February 2015
Touch screen wall to display product information
Product information via RFID identification
Transfer of the shopping basket to the smartphone via QR-code
Users can upload photos to the the application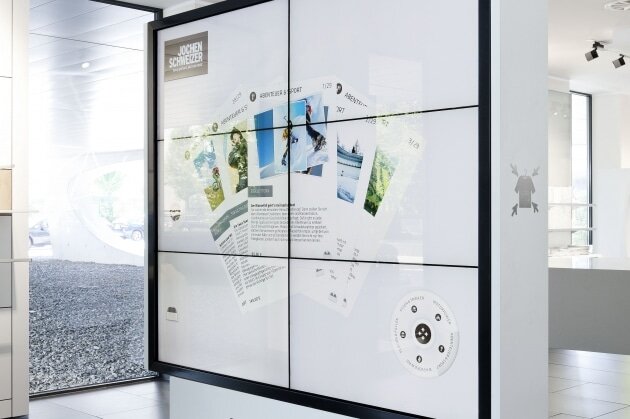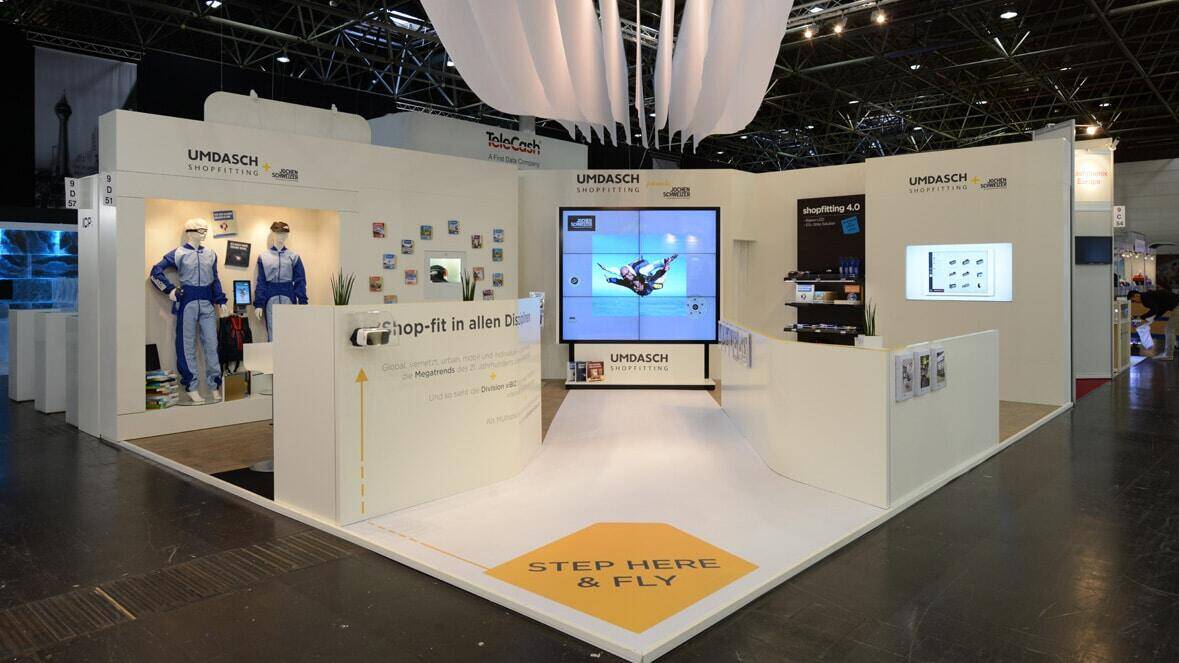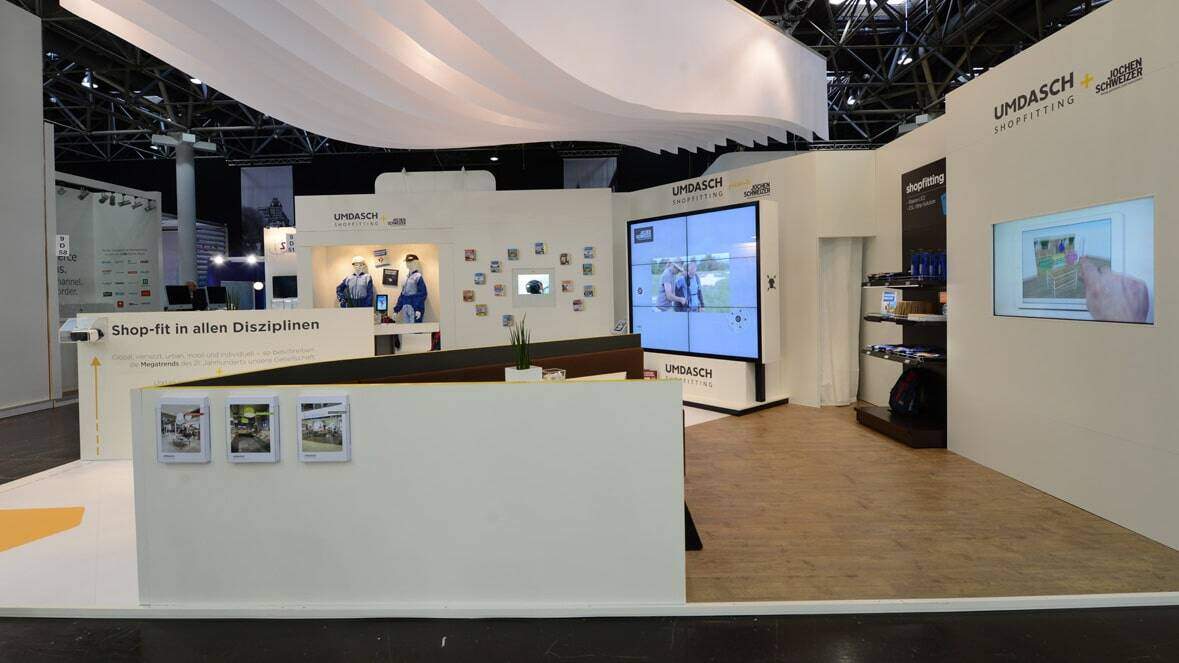 Multi-Touch Wall
For Those Who Think Bigger. Present your company in maximum resolution and interactive finesse.