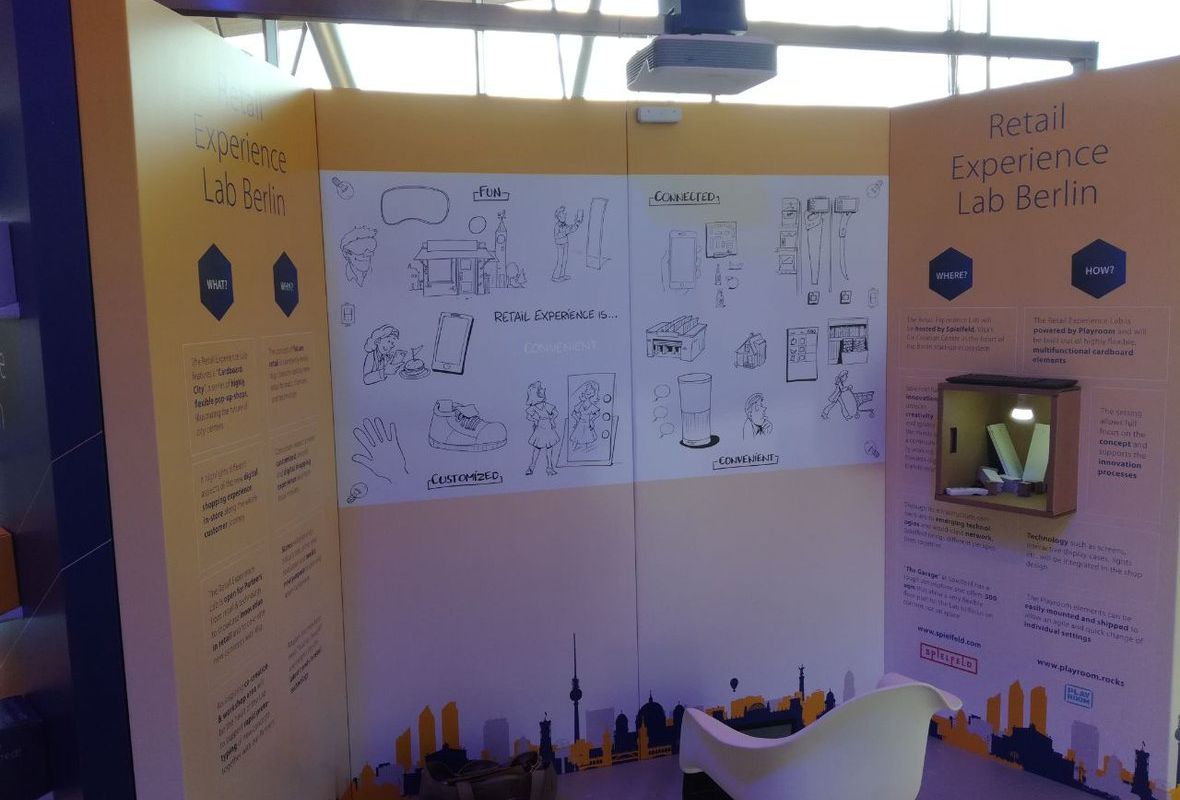 Projection Mapping VISA
Interactive Projection at Visa Futures Conference in Barcelona
Together with Roland Berger, Spielfeld Digital Hub and Playroom, Garamantis presented innovative retail concepts such as interactive projection mapping at Visa Futures.
Out-of-hours shopping, virtual try-ons and voice shopping. These are just some of the topics that will be discussed at the Visa Futures conference in Barcelona in September 2018.
Projection mapping for stores and retail
As a partner of Spielfeld, Garamantis worked with the creative experts at Playroom to develop an interactive trade fair module on the topic of shopping in the future. The core of the stand was an interactive projection on Playroom's modular walls. Using projection mapping, Garamantis brought various future shopping scenarios to life. Trade visitors were able to activate scenarios such as a virtual dressing room or shopping by voice command to Alexa and later receive more in-depth information.
The interactive shop window also met with great interest from the sales representatives and bankers in attendance. By touching the glass, customers can rotate real products in a window or display case, configure them, get information about them and trigger online purchases.
At its two-day annual conference, cashless payment specialist Visa also announced the opening of an even larger retail lab in Berlin. Called the Retail Experience Lab, the 500-square-metre space will be used to create a digital playground for payment options at physical points of sale.
The Retail Experience Lab will be located in the Digital Hub, the result of a collaboration between Visa and Roland Berger. Here, future technologies and trends in the retail sector will be made tangible. To this end, Playroom is developing a temporary space in which technologies such as projection mapping by Garamantis will be integrated.
Definition Projection Mapping:
Projection mapping refers to the process of adaptively illuminating arbitrarily structured surfaces with a projector. The individual characteristics of the surface structure to be illuminated are already contained in the image plane (mapping plane) of the projector. The basic requirement for projection mapping is the use of a precisely fitting template in the image plane of the projector.
With interactive projection mapping, the projection also reacts to one or more users. For example, the projection changes when the user touches the projection surface.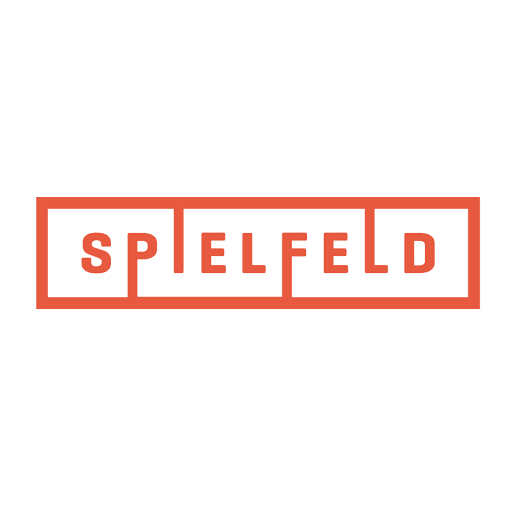 Spielfeld
Project facts
Customer: Spielfeld
Context: Visa Futures Konferenz 2018
Implementation time: 4 weeks
Finishing date: September 2018
interactive short throw projection
animated projection mapping
interactive store window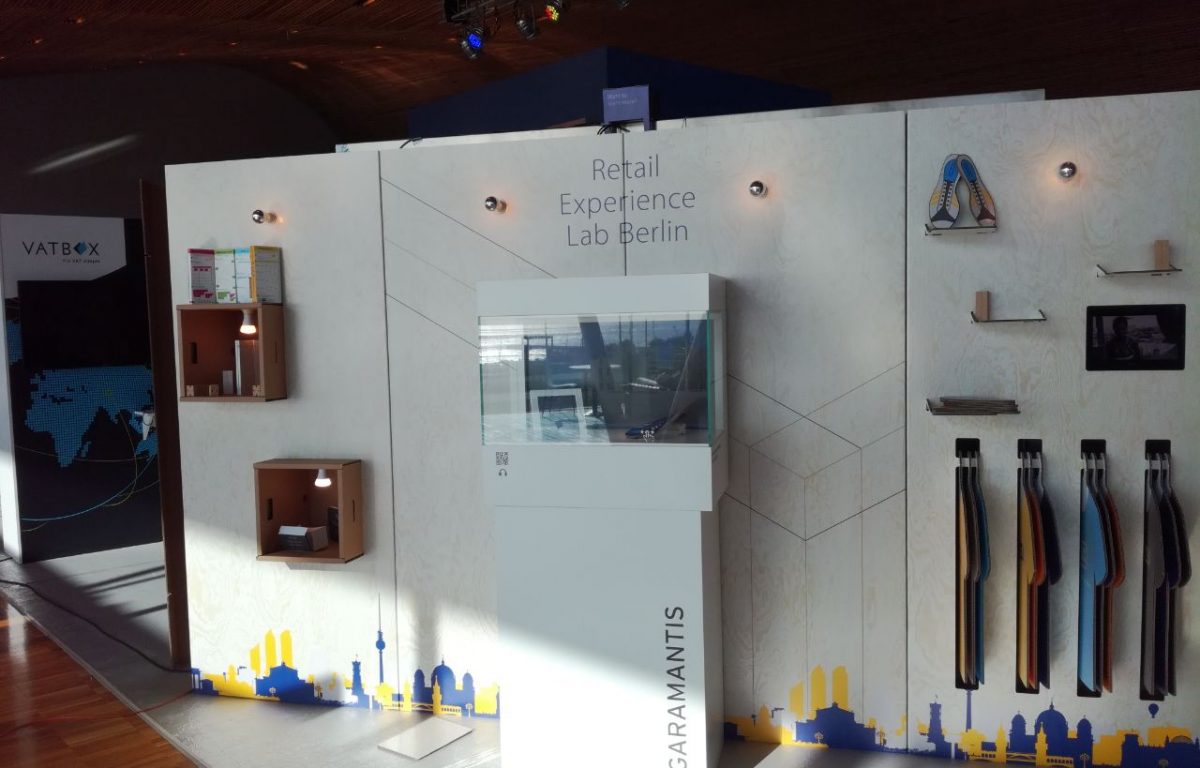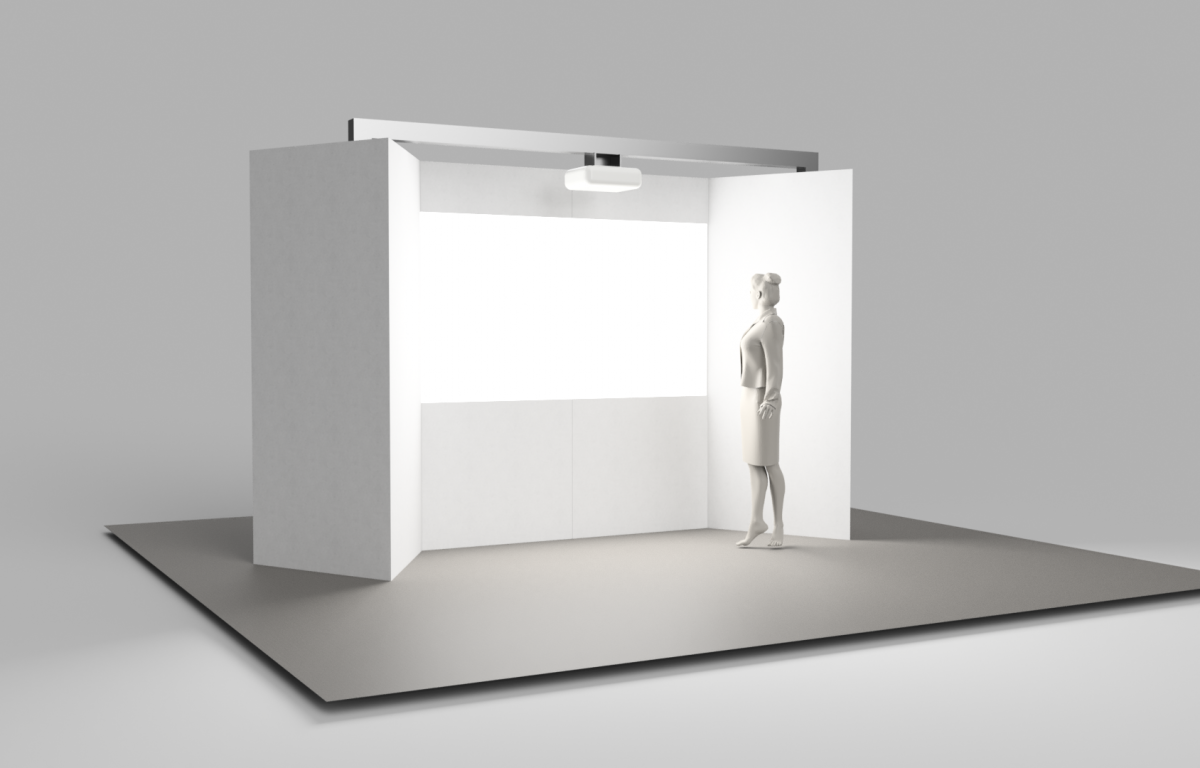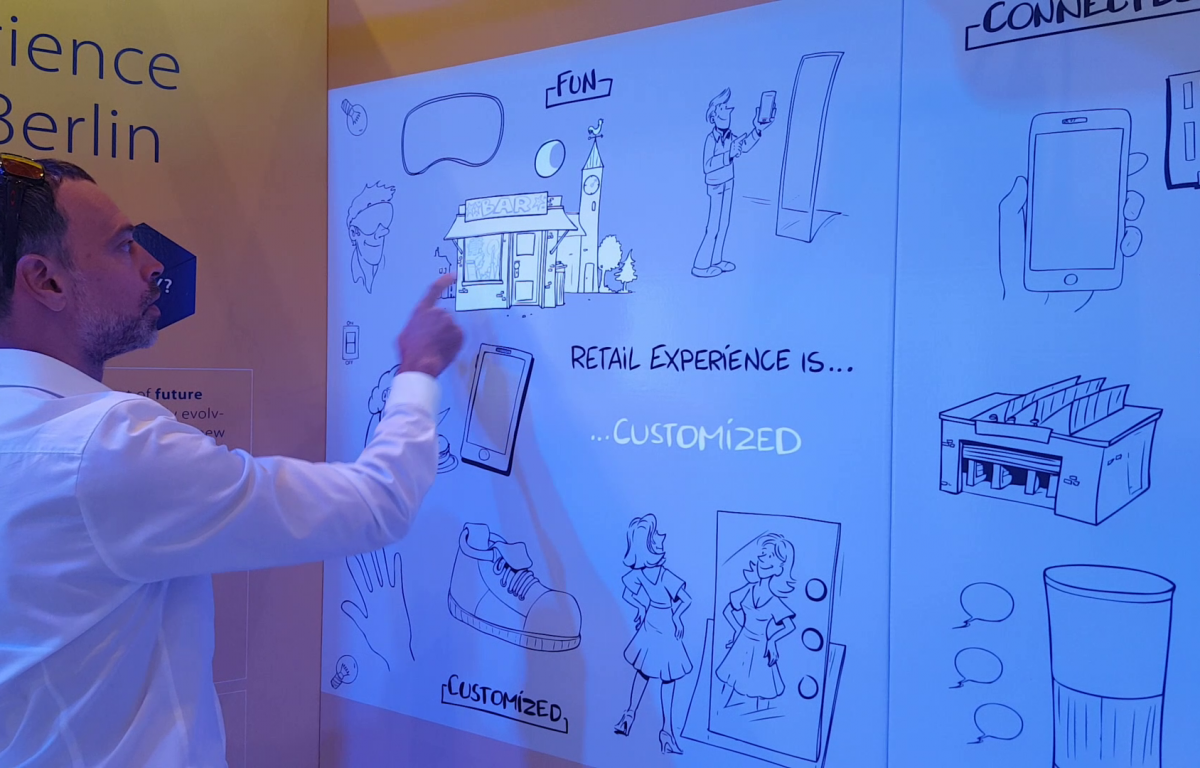 Interactive Projection
If Walls Could Tell Stories … Make them Entertaining and Interactive, Please. Use projection mapping…