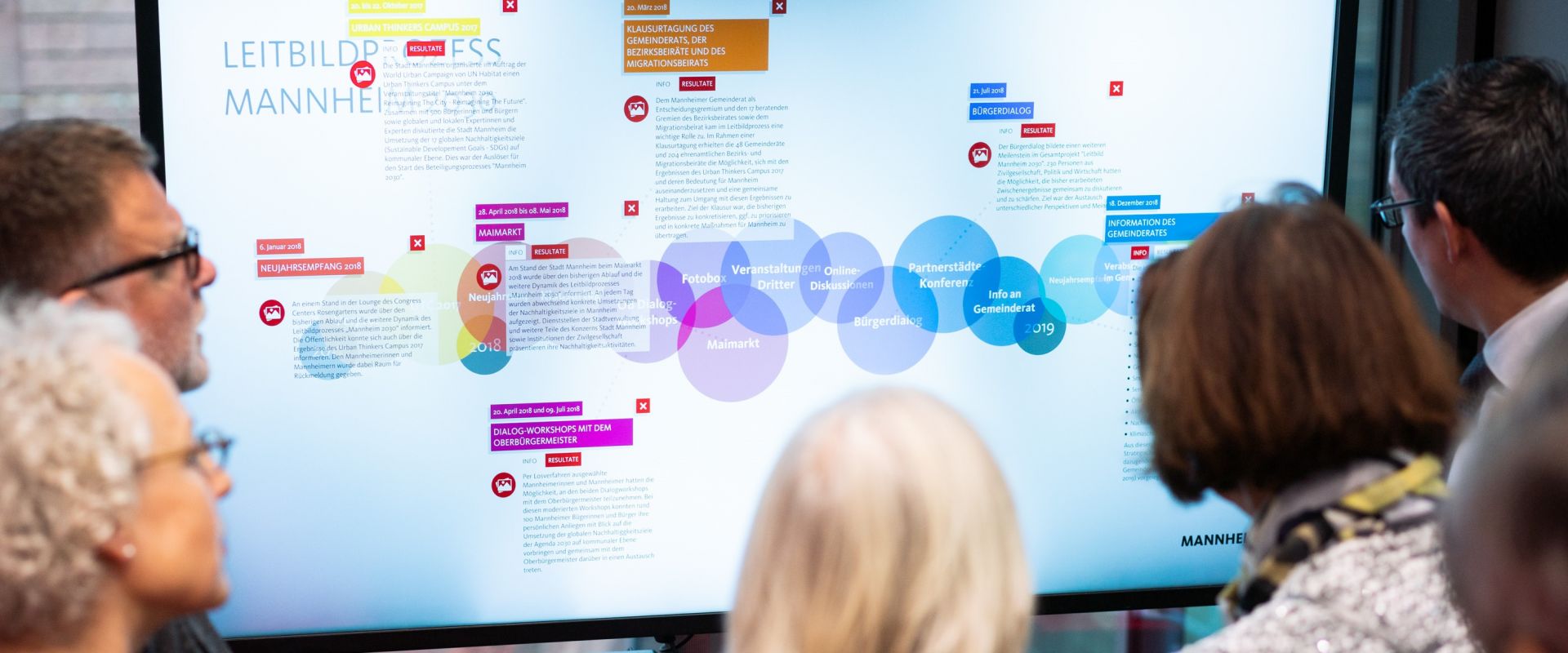 Interactive Timeline Mannheim
Multi touch software visualizes mission statement "Mannheim 2030"
The city of Mannheim in southwest Germany has set out on its way to implement the 17 development goals defined in the United Nations' Sustainability Agenda and make a contribution for a fairer and more sustainable world. Together with the city's council, citizens and political representatives have devised a mission statement to describe what the ideal Mannheim is supposed to look like in 2030.
As partner for the development of interactive digital applications, Garamantis was commissioned with the realization of a customized multi-touch software in a corporate design. The result is an interactive timeline that continually follows and visualizes the transformation process and its milestones. It collects and presents the past achievements while at the same time showing the path yet to be travelled in the future. Therefore, this timeline plays an important part in the communication process of civic participation.
On the city's New Year reception hosted by head mayor Dr. Peter Kurz on January 6th, 2019, this multi‑touch software was presented for the first time to a wider public of about 9 000 people. The timeline was displayed on an Ultra HD multi‑touch screen suspended from the ceiling where it could be explored by several people at once. Milestones already covered and the ones yet to be achieved are located on a time bar and, upon touch, reveal matching media content such as images, videos, and texts.
The timeline is just as flexible and up‑to‑date as the transformation process itself. By means of a web-based CMS, content and results can be uploaded and schedules and milestones updated anytime. In addition, the multitouch software provides the option of adding further timelines and hence can serve as a helpful universal presentation tool in other projects of the city.
Photos: Andreas Henn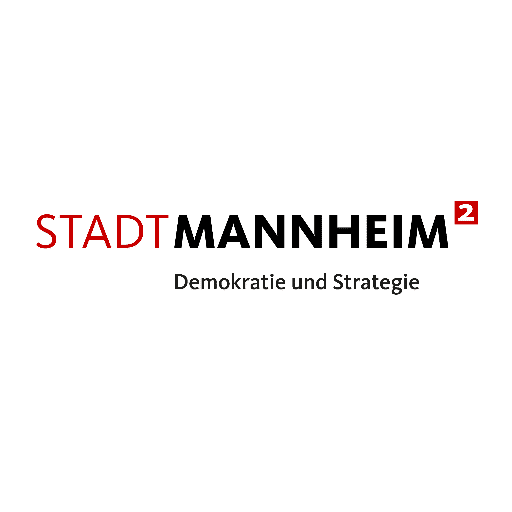 City of Mannheim
Project facts
Client: City of Mannheim
Context: communication process of civic participation "Mannheim 2030"
Implementation time: 4 weeks
Finishing date: January 2019
interactive multitouch timeline
milestones with videos, pictures, texts
web based content-management-system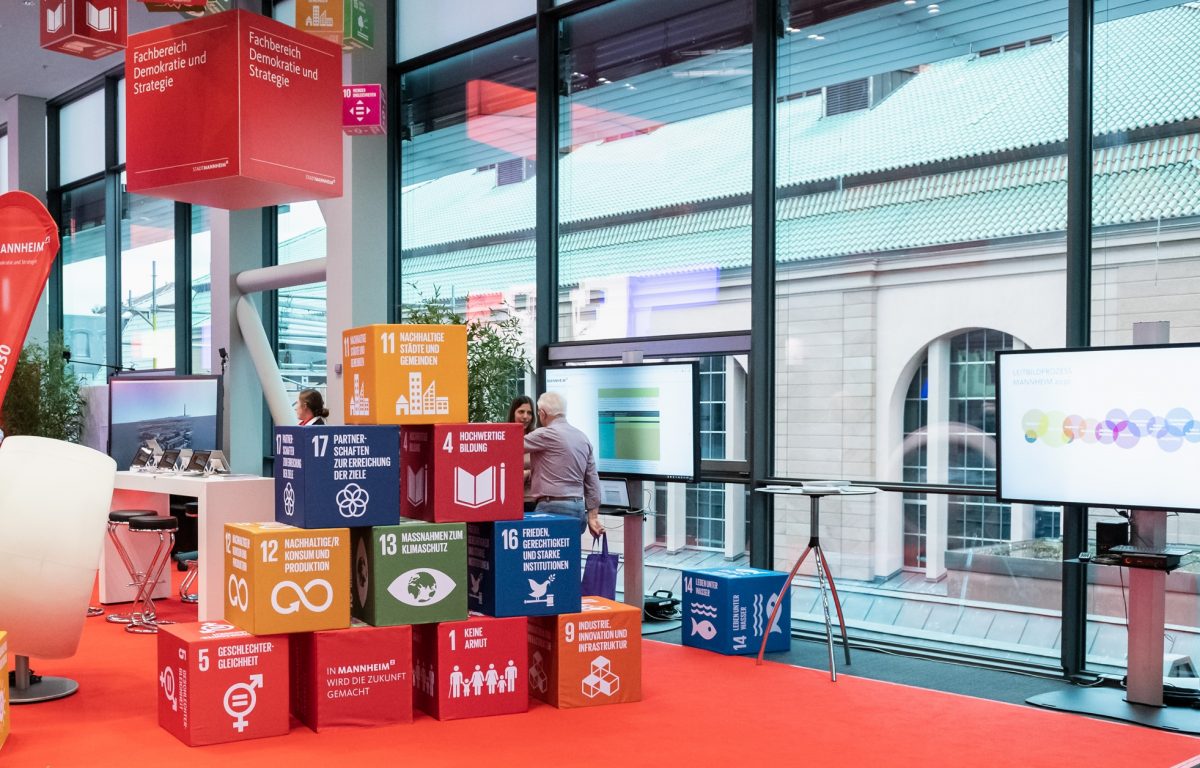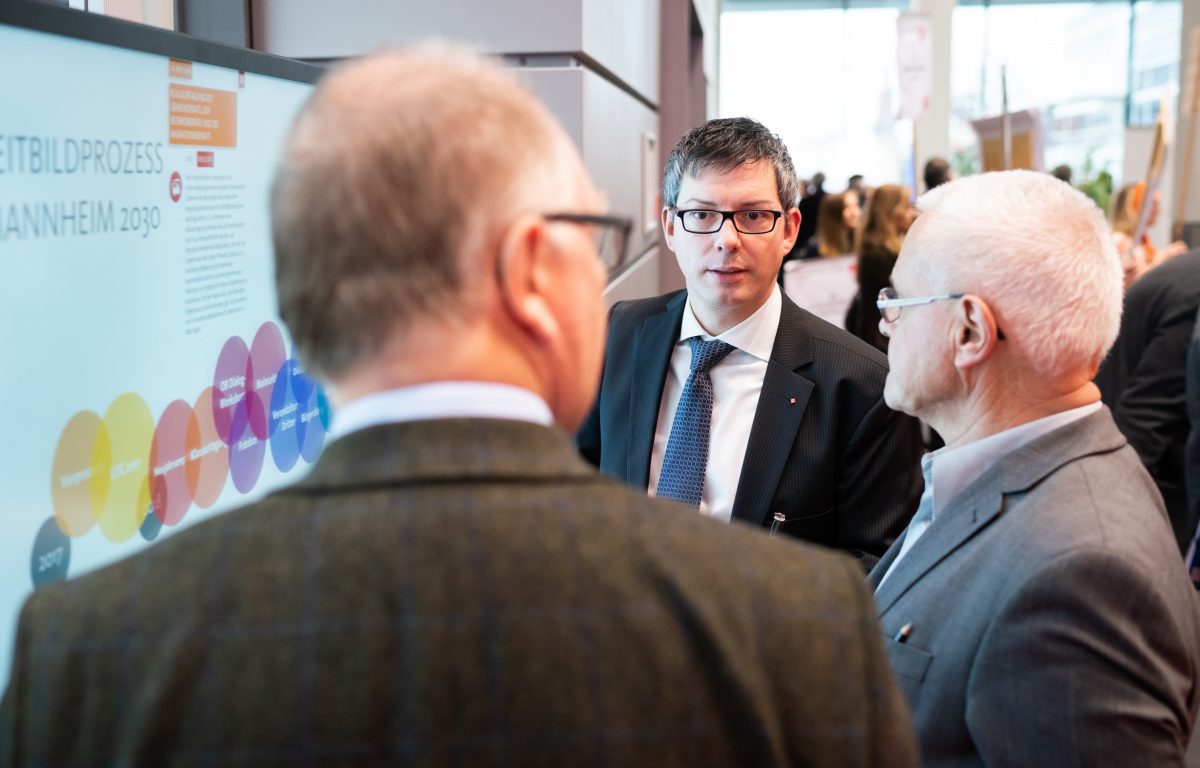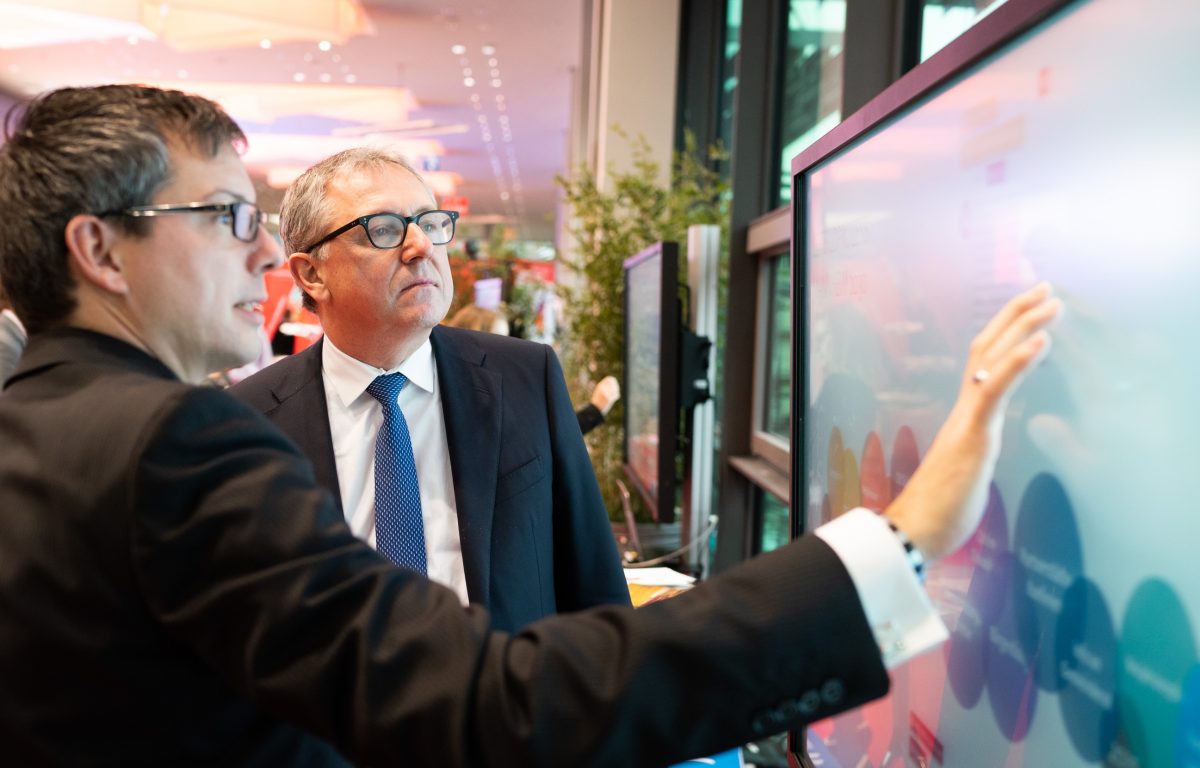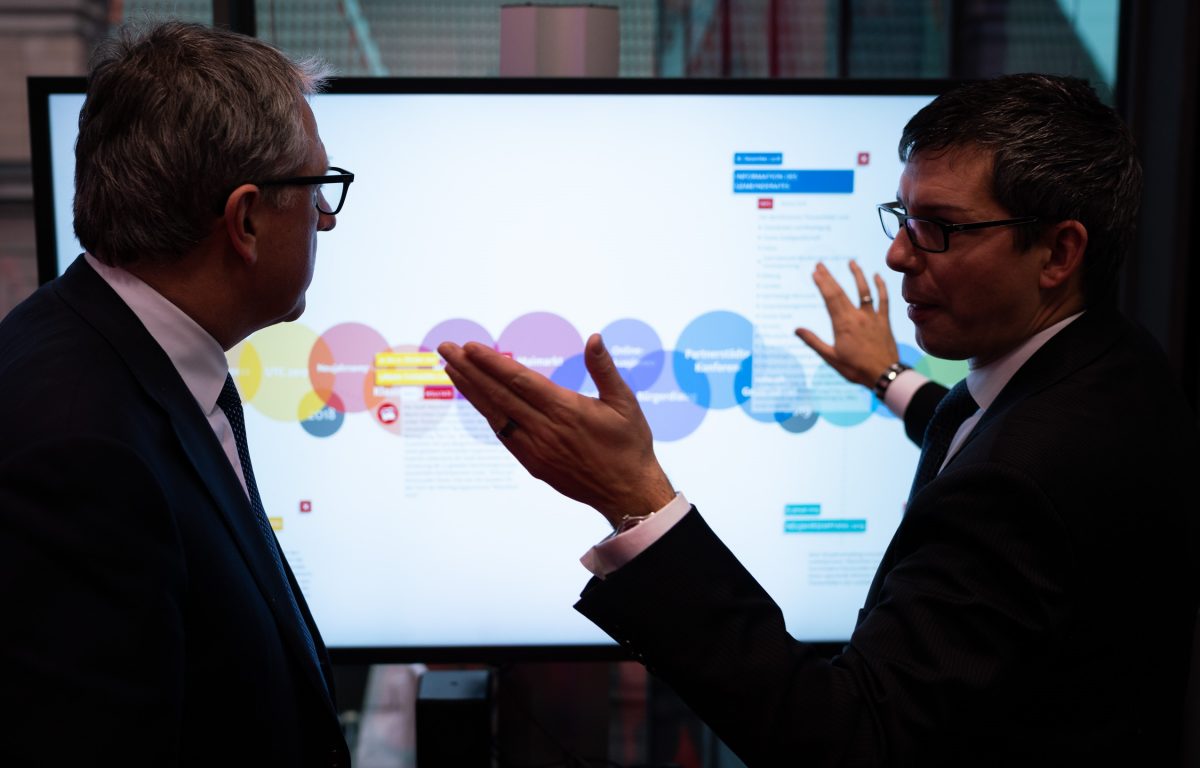 We are delighted to have found in Garamantis an innovative and reliable partner for the development of interactive digital applications. Voting processes went smoothly and straightforward. Excellent advice and technical support complete the picture.