Multitouch table interactively illuminated with 660 LEDs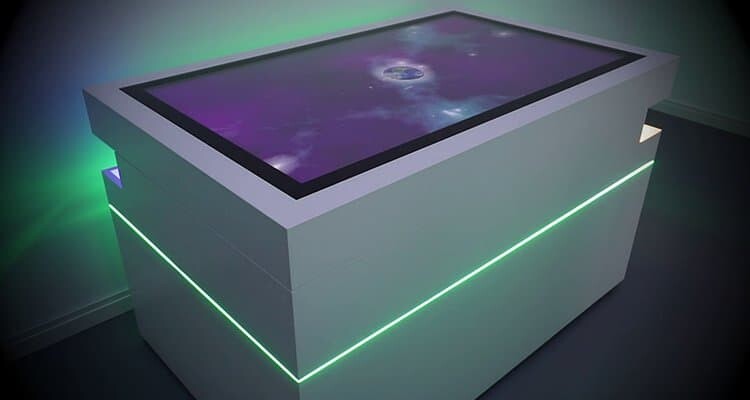 Our latest multitouch table features an additional way to interact with users: a wraparound LED strip consisting of 660 individually controllable high-performance LEDs.
Remote effect: table draws users' attention with LED lighting
.
Visual interaction is thus possible not only via the table's large ultra-HD surface, but also via lighting all around the table. Even at a distance of several meters, the table begins to glow faintly on the sides where potential users are located. As a user approaches, this area of the table becomes increasingly illuminated. As soon as the user approaches the table, the table welcomes him with a text message directed towards him on the multitouch surface. This is possible thanks to the person sensor integrated in the table with a range of up to six meters.
Corporate design compliant: individual lighting effects
.
The LED light strip can be programmed as desired and matched, for example, to the table's paint color, corporate design or multitouch software. It guides users by means of optical signals, for example, to the scanner niches at the corners of the table, which are also illuminated by LED, and makes the multitouch table even more lively as an overall installation.
Technical details of the multitouch table
.
The LED strip consists of 660 individually controllable APA102 RGB LEDs. They can each display 16.8 million different colors (8-bit color depth per color channel). The LEDs are controlled directly by the PC via an SPI interface, enabling fast and smooth animations. Since each LED has a current consumption of 50mA at 5V at maximum brightness, a good and consistent power supply is essential. For this reason, the LED strip is connected to a strong 5V/27A power supply at all 4 corners of the table.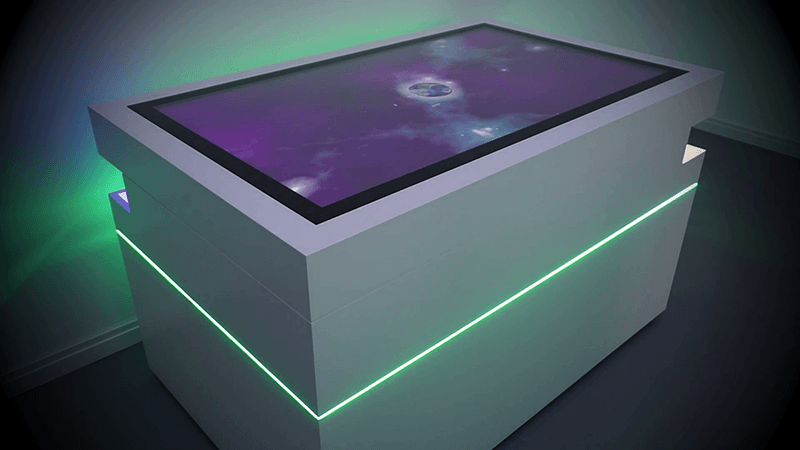 Related Posts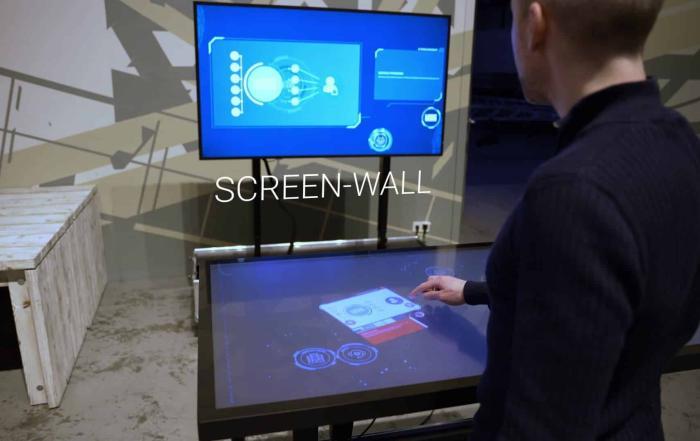 10. May 2022 · Multitouch, Showroom
A popular saying in marketing and sales goes "Fish where the fish are," and it…