Multi-Touch Installations as Central Presentation Tools for Showrooms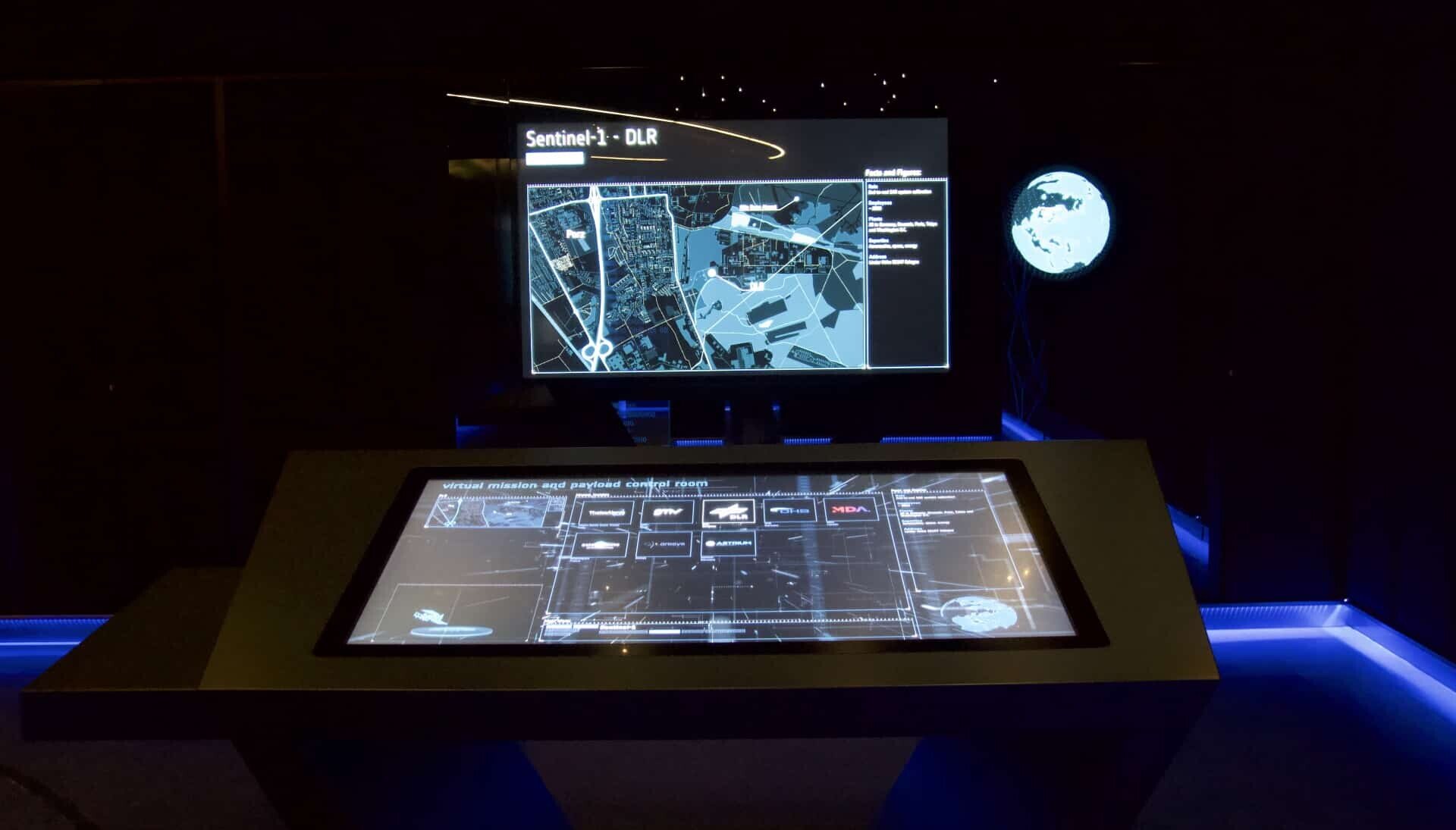 When it comes to identifying a universal presentation tool suitable for any showroom, there's a dream team that has proven itself impossible to beat: the combination of a multi-touch table and a large monitor wall.
Individual visitors and small groups along with their guide can conveniently gather around the multi-touch table to interact with it. And in guided tours of larger groups, all content can simply be swiped or extended from the table to the monitor wall.
Multi-touch table in showrooms: its strengths in overview
Multi-touch tables provide stories and content in varying levels of detail geared towards all kinds of different target audiences and play them back at the touch of a finger.
Thanks to its capacitive object recognition features, the table identifies and explains items or products placed upon the table to users.
Coupling with peripheral exhibits/elements: Connect a multi-touch table to the sound and lighting system, and it'll serve as a central control unit able to control and explain particular exhibits.
Central sensorics: the integrated motion detector senses if someone enters the showroom and identifies the person's exact location within it. And by means of a built‑in speech-recognition system, the table becomes literally even more appealing.
Interconnected monitors: via network connection, the table can control all peripheral active or passive monitors and projections. Content on the table then can simply be cast to these external displays with mere swipe gestures to extend and enhance the presentation.
So much for the theory. Here you will find practical examples of how multitouch installations are actually used as central presentation tools in the showroom.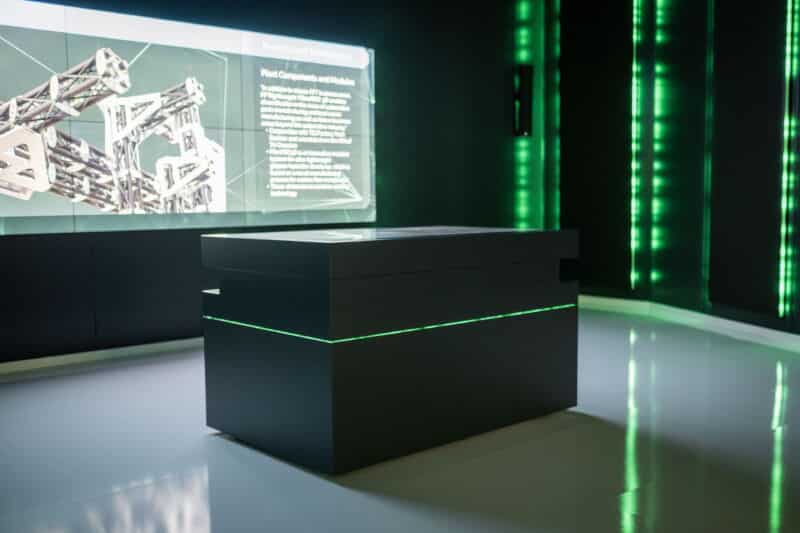 This blog entry is an excerpt from our comprehensive whitepaper "Successful Planning and Realization of Corporate Showrooms – A guide from HOW to WOW". If you would like to receive the whitepaper free of charge, please write an email with the subject "Whitepaper Showroom" to info@garamantis.com.