The Crowning for any Showroom: a King on the Guest List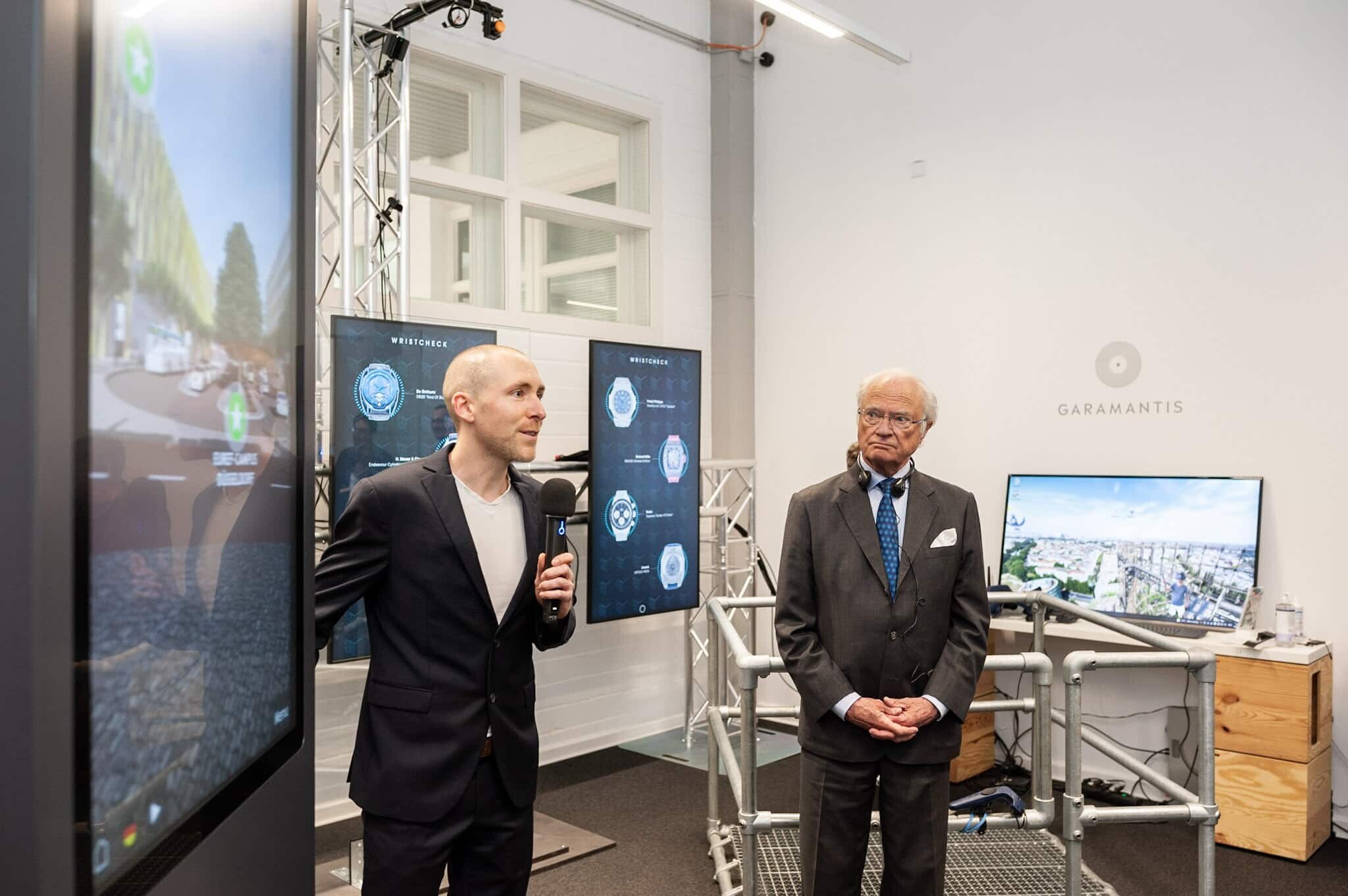 'Can someone turn on the showroom, please? His Majesty King Carl XVI Gustav of Sweden's coming!' – also among us, that is not an ordinary favor to ask from our esteemed colleagues. But we must admit, looking back on the VIPs who have shown interest in our showroom at EUREF campus already this year alone makes us a little proud.
Said King of Sweden, for instance, dropped by for a presentation of our interactive technologies and projects on the occasion of his regular Royal Technology Mission. In his company came – much to our delight – an exclusive delegation of more than 30 CEOs of Sweden's largest companies, such as Vattenfall, Scania, Polestar, ABB Sweden, Ericsson, and SAAB. We are more than glad to have been in the right place at the right time … because the last time the Royal Technology Mission's visited Germany was in 1986.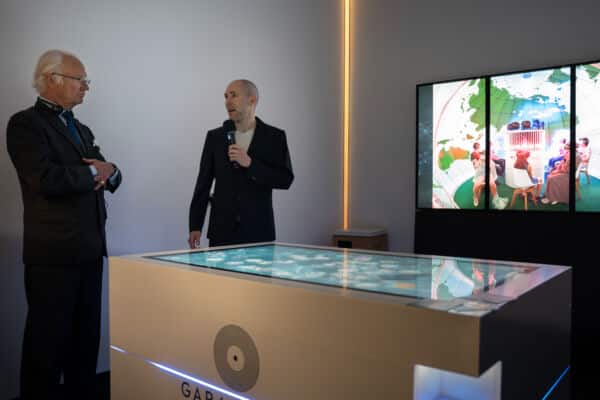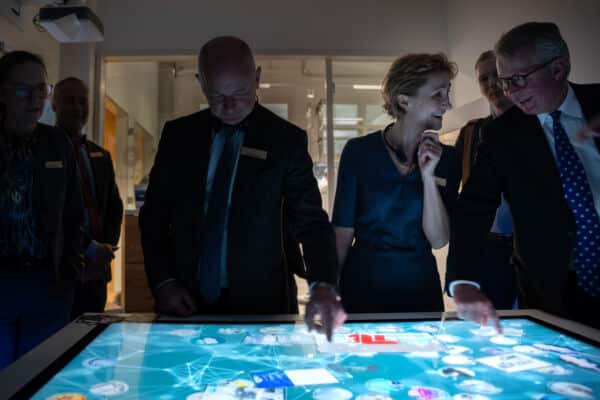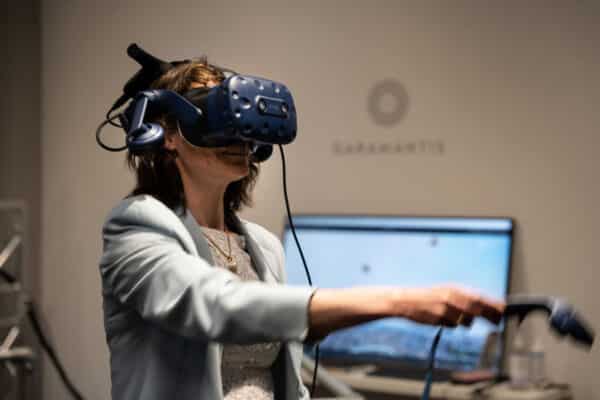 The Italian Minister of Foreign Affairs Luigi di Maio was among our guests, too. As was the President of Austria, Alexander van der Bellen – coinciding with a visit of Ars Electronica Solutions' Senior Director Michael Mondria. Which for us was a perfect occasion to talk about our long-standing cooperation in Linz. Incidentally, all of these visits gave us ourselves an opportunity to become once again aware of how impressive an interactive presentation in a holistically designed showroom actually is.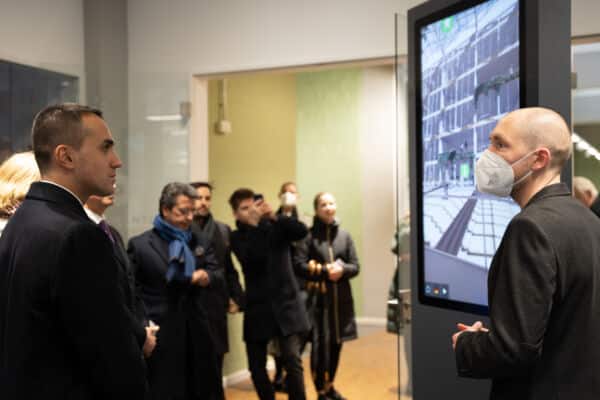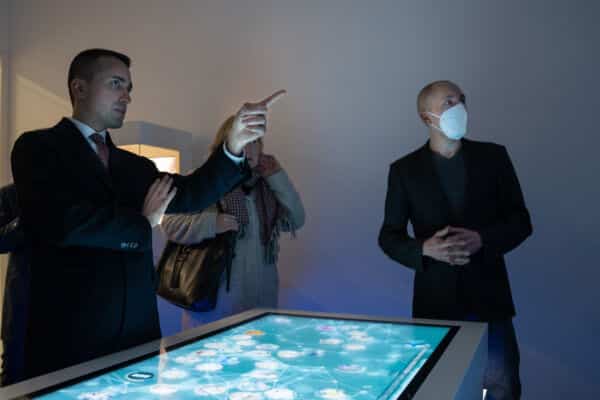 Our showroom's attraction is of course partly due to its special location. Since 2018, we have been part of the community of EUREF Campus Berlin, an innovation hub where more than 1,000 people each year visit our Garamantis Showroom. And our audience is as divers as our projects are: students from all over the world, company representatives and CEOs, and only recently representatives of Telekom, KPM, the German armed forces (Bundeswehr), Berlin Hyp, and KEBA.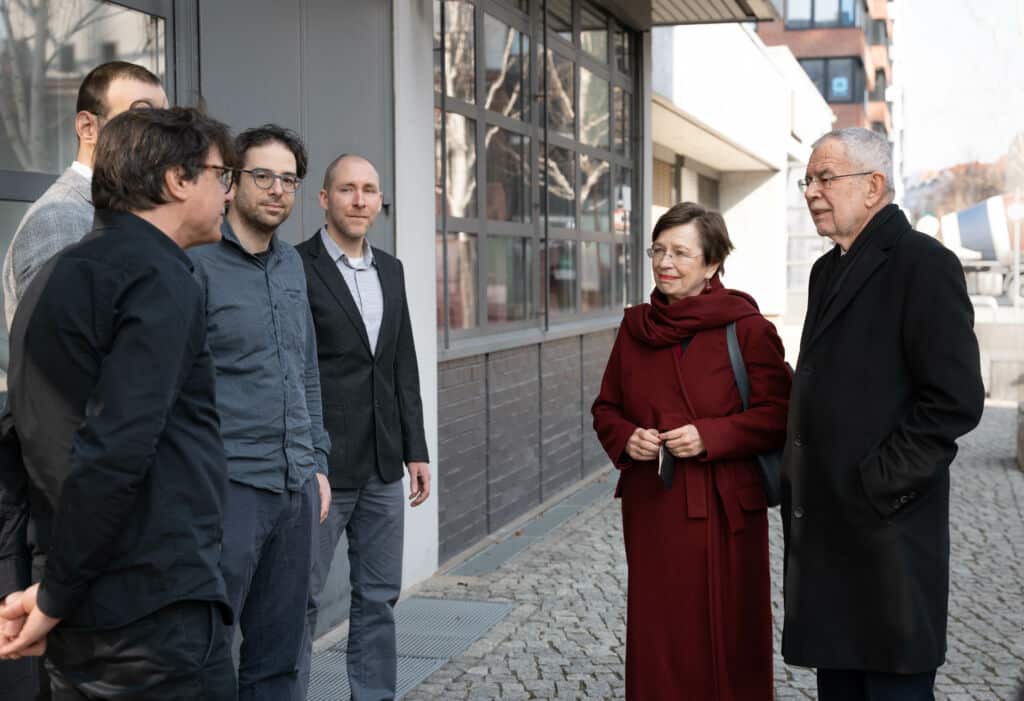 For this constant stream of visitors our special thanks go to the Board Members of EUREF AG (Reinhardt Müller, Karin Teichmann, Johannes Tücks, and Kevin Hauert) as well as the excellent and, by the way, super nice Visitor Services provider INPOLIS.
And When Are You Going to Drop By?
Whether for your visit you carry a crown or just a long catalogue of questions – we are happy to have (and help) you. Preferably here on our own grounds. Because of course we can promise you all kinds of things and assure you of the sheer immersive power of our interactive installations. But why not be on the safe side and see for yourself? A comprehensive consultation is included, too.