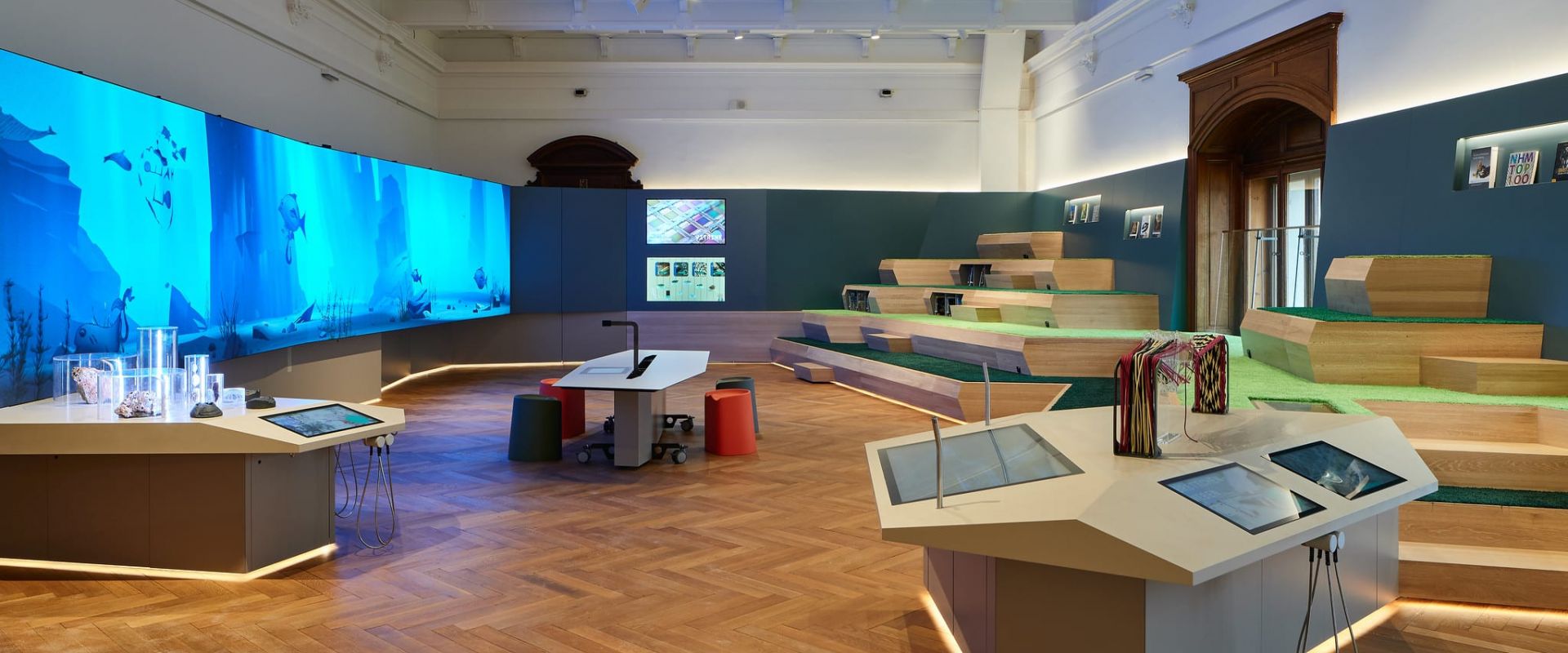 "Deck 50" NHM Vienna
Participatory science communication through interactive research terminals and immersive environments
In cooperation with Ars Electronica Futurelab, the Museum of Natural History (NHM) in Vienna has developed a platform for science communication and citizen science. Its aim: to stir the explorer instinct within visitors and let them take part in processes of scientific research. Since September 2021, the participatory exhibition "Deck 50" grants its visitors an individualized and experimental access to knowledge and research.
Through their active involvement in research processes, visitors of the museum make their own experiences with the connection between science and society. Being a stage for science as well as a platform for interaction, Deck 50 offers, among other things, a public laboratory with workshop cubicles, a flexible meeting zone with interactive research stations, and an 11 m long LED wall for immersive presentations.
Software and Interactive Technologies for Citizen Science
On behalf of Ars Electronica Futurelab, Garamantis had the opportunity to co-design some of the interactive stations and to develop the software for all stations in Unity3d. One central CMS for the entire exhibition feeds its individual stations with the latest content from the museum's collection and is partly also responsible for their control.
Interactive Exhibitions – Visitors Turn into Citizen Scientists
The museums former "room No. 50", attractively and futuristically redesigned by INSEQ Design, offers a lot to see and do. At several participative stations, visitors can, for instance, learn about and familiarize themselves with the raw materials used in a smartphone, the return of the wolf to Central Europe, about nutrition, maritime biodiversity, or traditional craftmanship.
One of the exhibition's particularly participatory areas is the laboratory where visitors get the opportunity for hands-on contribution. On five workstations, they can perform real-life tasks – such as conduct an excavation or an examination on a microscopic – aided by interactive tablet PCs that offer explanation on how it works and what things to consider in the process. The same tablet PCs also evaluate the assignment sheets, take photos, and provide documentation. After visitors have completed the task, via QR code they can take home an exhaustive assessment of their performance.
Interactive Stations on Deck 50
An interactive display case equipped with a semi-transparent touchscreen gives an overview on all the raw materials a modern smartphone consists of. Visitors learn about the use of resources necessary to build a phone, and the display case inquires of them how many old smartphones are perhaps "stored" in their own household.
The Wolf Station with its interactive touchscreens provides various information on wolves and their distribution through Central Europe. Children can make their own wolf drawings, which then are collected and displayed on the large LED wall.
The Maritime Fauna installation, on the other hand, exhibits haptic objects and explains them by means of multi-touch screens and an interactive lighting concept. Visitors here can discover, for example, which sea-dwelling animals humans consume throughout the world.
A scanning table allows visitors to let their self-designed maritime creatures swim the ocean or to decorate a paleolithic cave wall. For that effect, kids and grown-ups first draw their fish or paleo-art, respectively, on a sheet of paper and then place it face-down on the scanner table, and immediately their creations appear on the LED wall – digitized and animated.
Across from the LED wall stretches an inviting sitting area that holds up to sixty people. With its collaborative features and workshop character, this meeting zone can be put to versatile use – apart from displaying prefabricated content and shows, the LED wall also offers room for attending guest speakers to link up their laptops and give spontaneous lectures or presentations.
From this sitting area visitors can also take part in an interactive science quiz. All it takes is for them to write their answers on cards, hold them up and turn them, and by means of camera sensorics, evaluation and visualization on the LED wall follows immediately.
Lastly, in the "Dino-Show" (again by virtue of camera technology) the visitors themselves become protagonists in the world of dinosaurs. Digitally transported into the Mesozoic, they can even cuddle a dinosaur.
All Deck 50's interactive stations draw a connection to actual objects in the NHM's collection, this way turning mere visitors into active citizen scientists contributing to scientific projects.
Photo Credits: Ars Electronica Futurelab – Gebhard Sengmüller and Birgit Cakir

Ars Electronica Future Lab
Project facts
Client: Ars Electronica Future Lab
Context: Exhibition "Deck 50" NHM Vienna
Implementation time: 16 weeks
Finishing date: September 2021
individual multitouch software for interactive stations
installations for optical object recognition
central, web-based content management system
exhibition control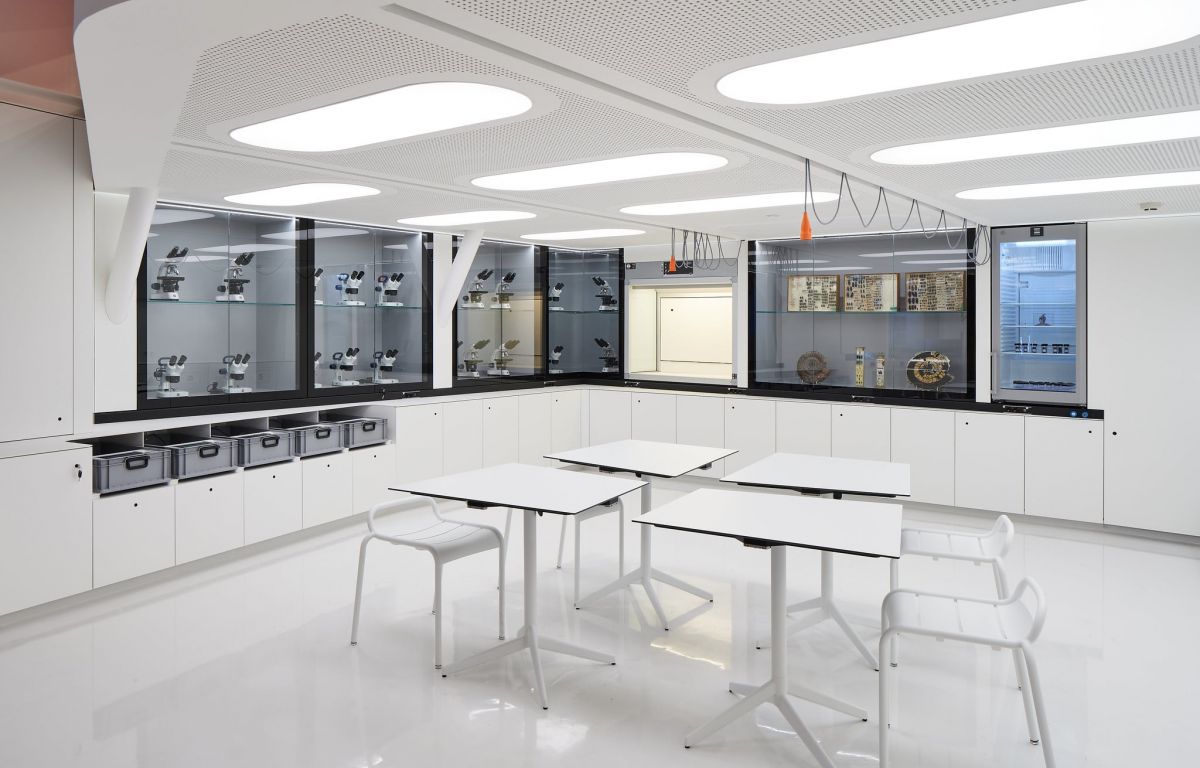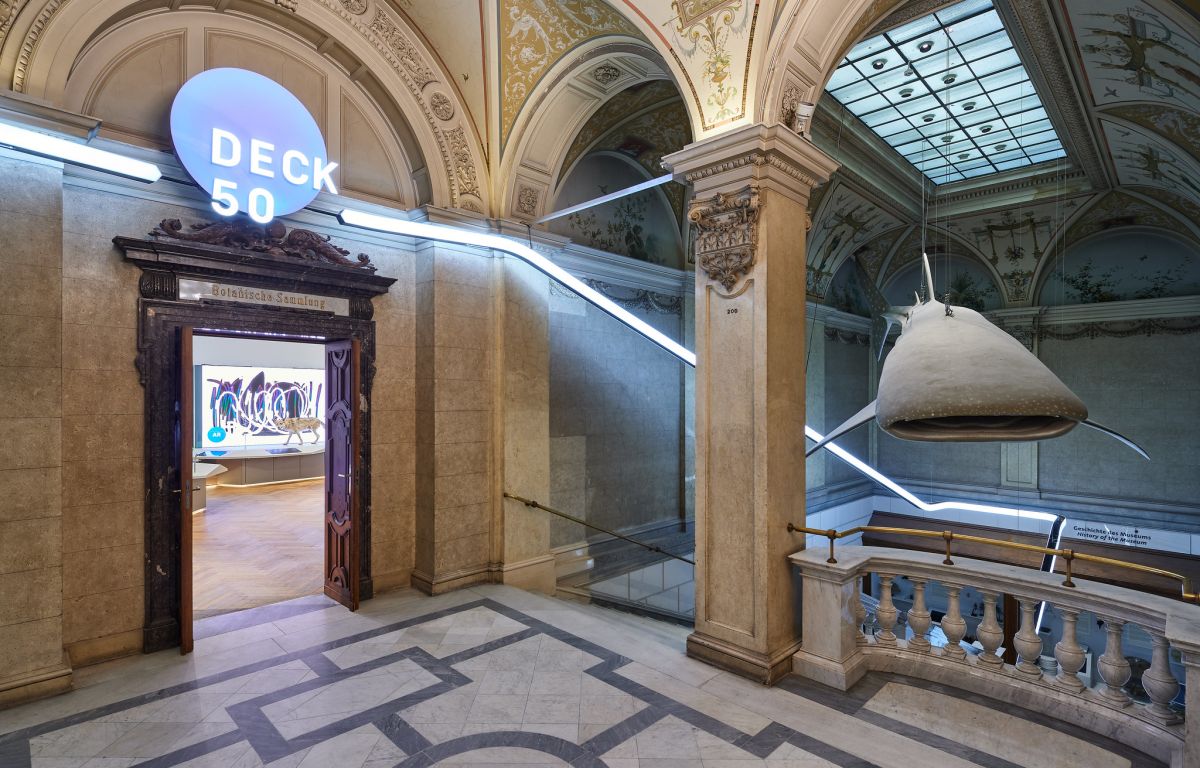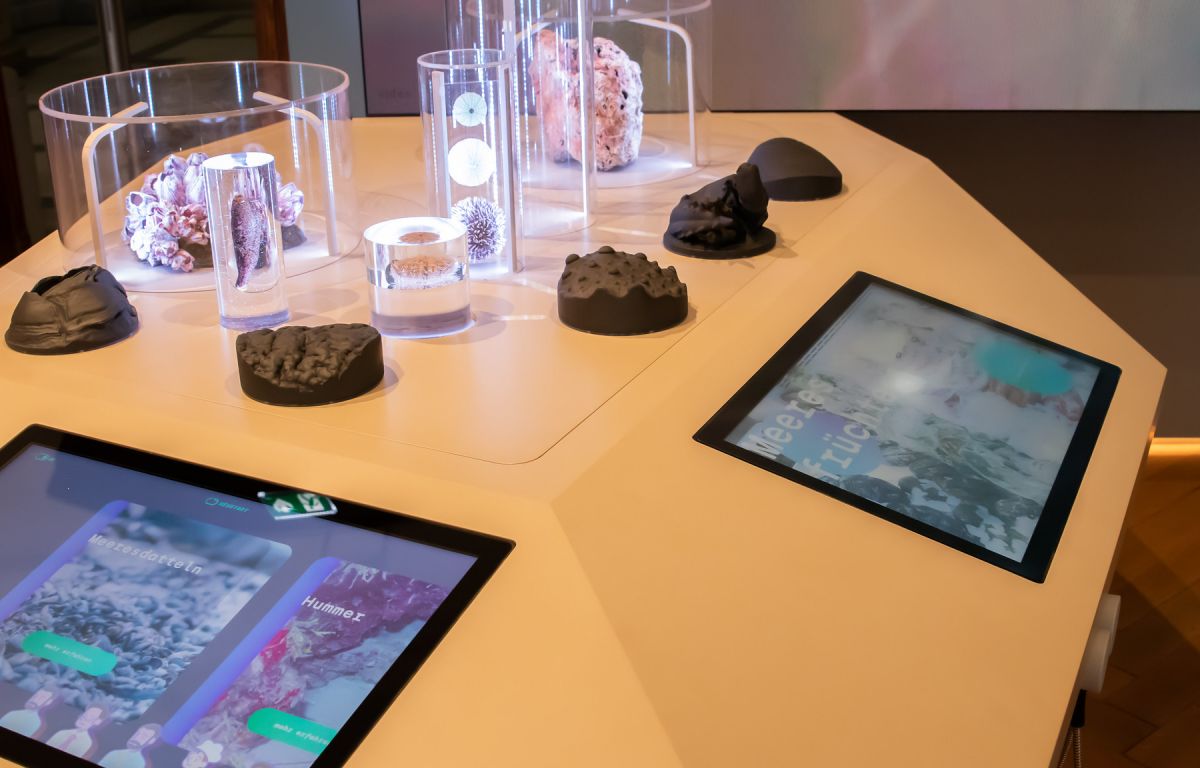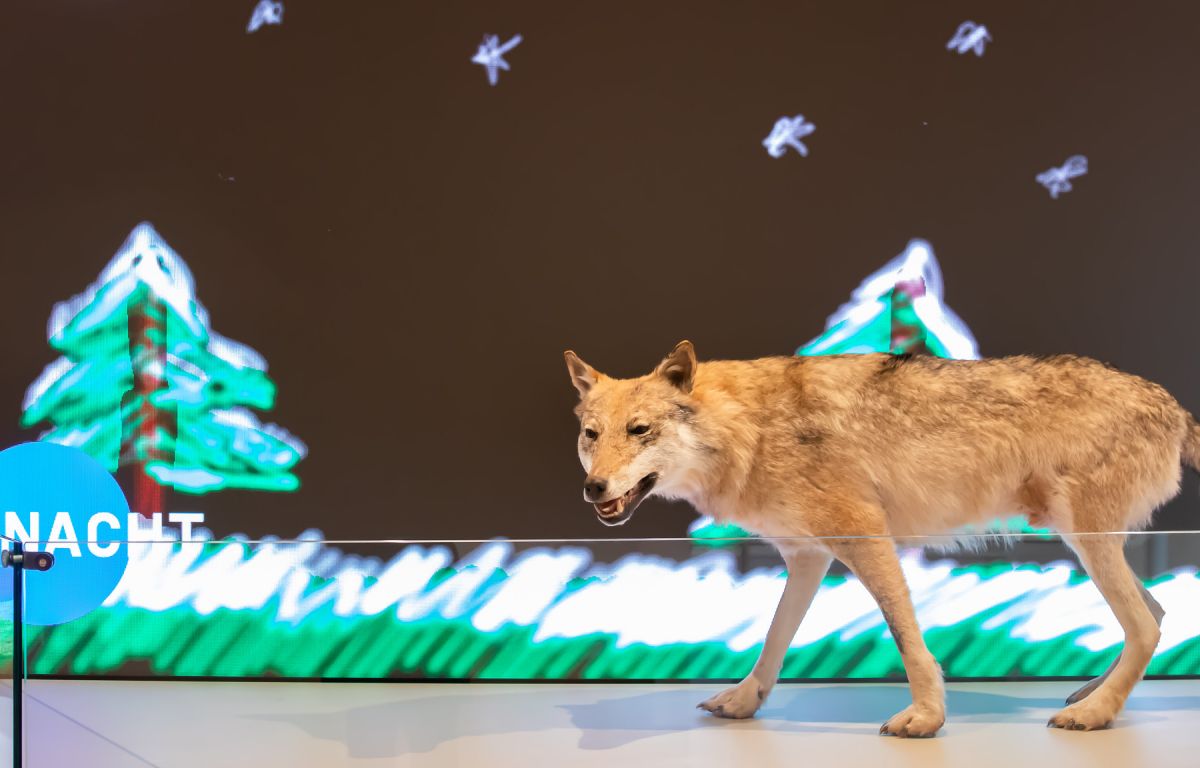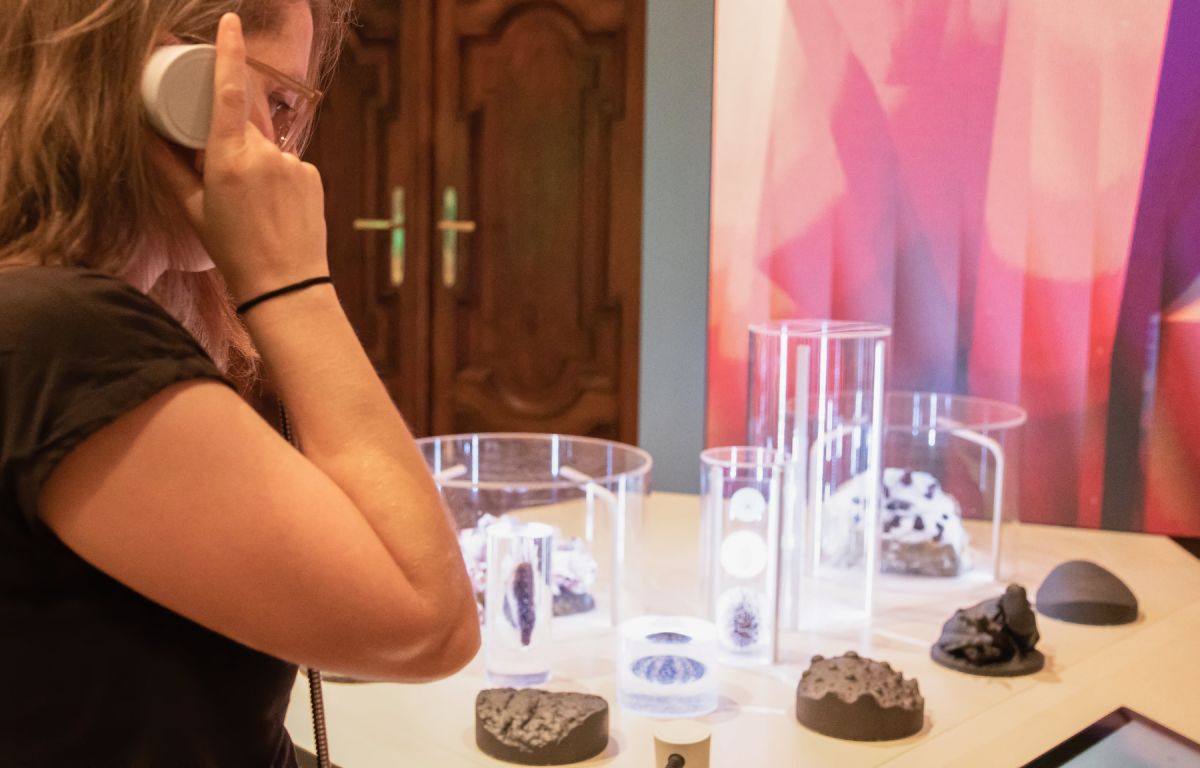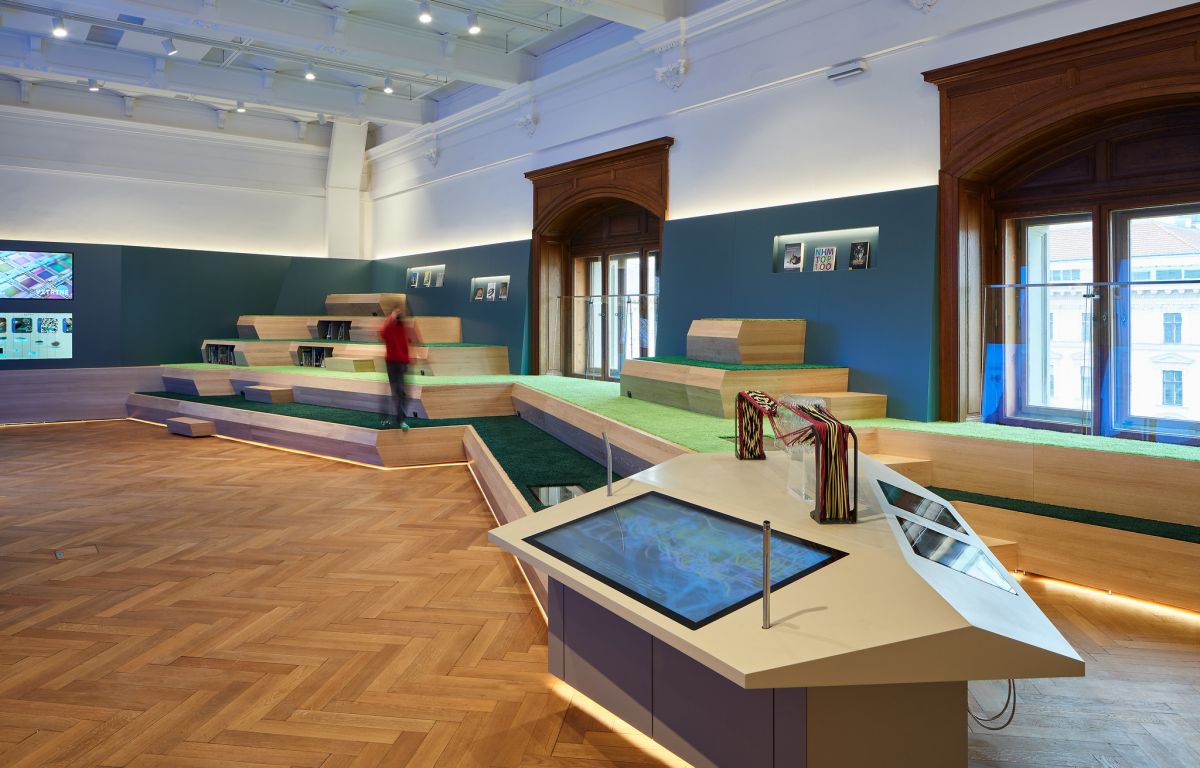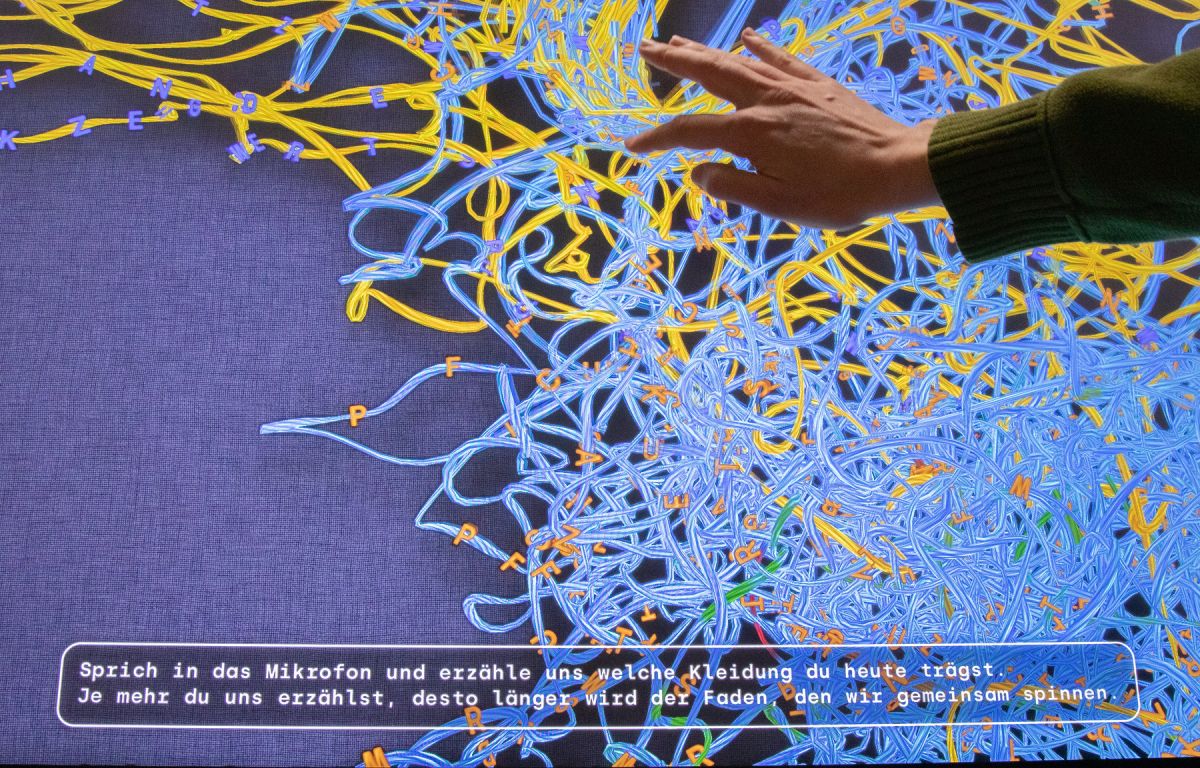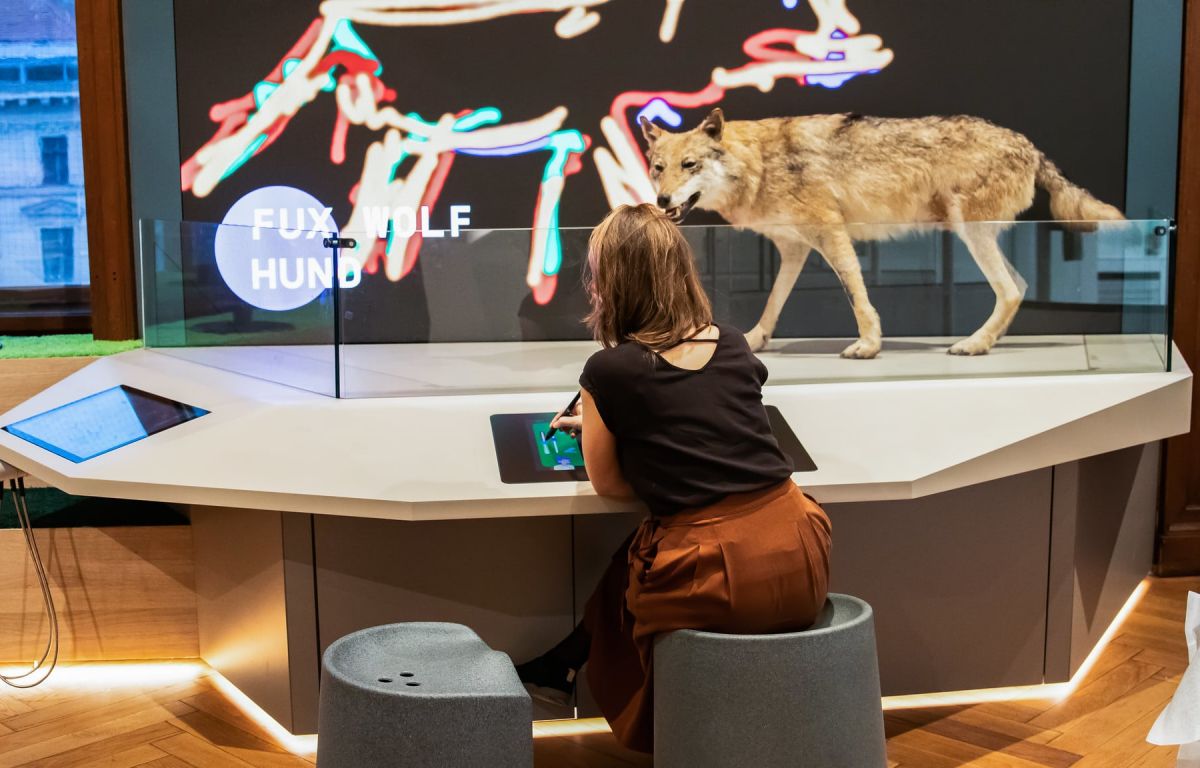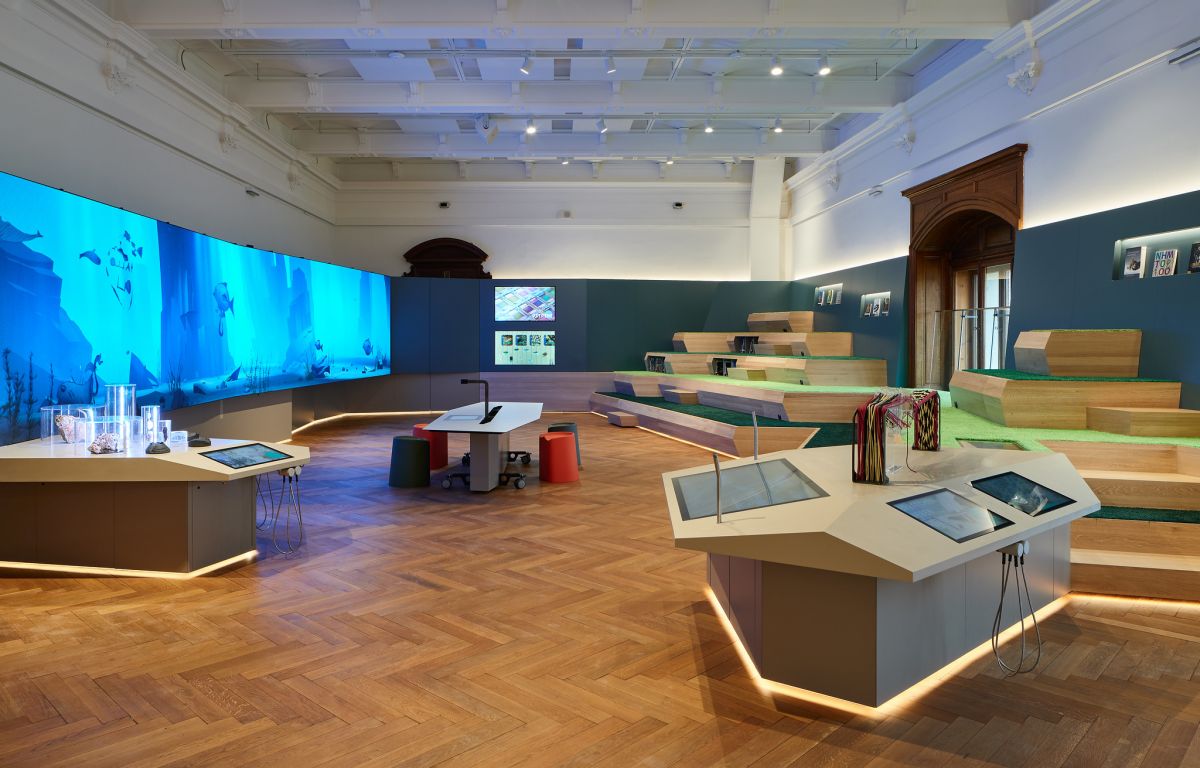 Multi-Touch Software
Definitely No Standard-Issue Product, Just Like Yours. Unless You Develop ISO Standards. Individual software development…