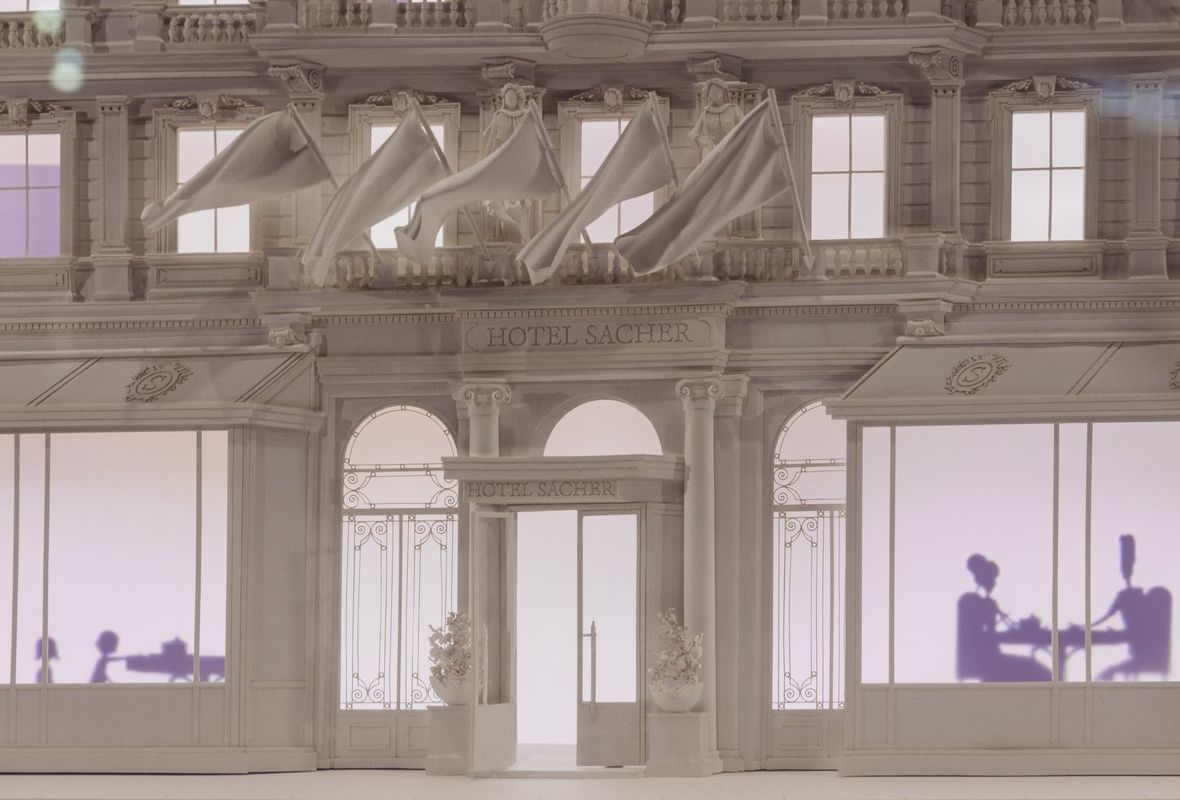 Diorama at Hotel Sacher
Software and CMS for an interactive paper silhouette in Vienna's most famous hotel
In context with the redesign of the Café Sacher Eck in the Hotel Sacher, Vienna, the team of Ars Electronica Solutions in 2017 was entrusted with the development of several interactive installations for the luxury class hotel. On behalf of Ars Electronica, Garamantis then designed the digital part of the analogue/digital highlight installation – an interactive paper silhouette of enormous proportions.
The venerable house wanted to present its time-honored traditional craftmanship that goes into the making of an original Sacher cake in a way that appeals even to a target group of young people and attracts them to the remodeled Café Sacher. This was achieved by a paper cut reproduction of the hotel's characteristic façade with several little scenes and stories to be observed through the hotel "windows". Here, visitors can take a peek into the daily goings-on in Hotel Sacher and, for instance, spot the hotel guests' silhouettes sip a glass of champagne on the hotel terrace. Furthermore, they can discover children frolicking around in hotel rooms, a cozy Christmas Eve scenario complete with gifts, or an entire cake-production sequence in the hotel's patisserie.
This extremely complex and elaborate silhouette was handmade by two local paper cutting artists who in more than 1.400 hours of loving detail work created a paper version of Hotel Sacher. Behind this sits a 75″ monitor with extremely high brightness that displays the digital stories. The software designed by Garamantis synchronizes itself automatically with the web‑based CMS, through which scenes and content can be easily added or exchanged. The installation features interactive elements; for example, the scenes' appearance adapts itself according to the day-night rhythm and the animations reflect the different seasons. Furthermore, the installation is linked to Twitter via a special hashtag, so visitors can send their own messages to the diorama which are then projected onto the paper model.
Two further installations in the form of LED-lit display cases showing typically Viennese scenes and a monitor installed behind semi-mirrored glass complement the both modern and subtle interior design of the new Café Sacher Eck.
Photos by F. Voggeneder

Ars Electronica Solutions
Project facts
Client: Ars Electronica Solutions
Context: Hotel Sacher
Implementation time: 12 weeks
Finishing date: January 2018
interactive paper silhouette
75″ monitor with extremely high brightness
web based content-management-system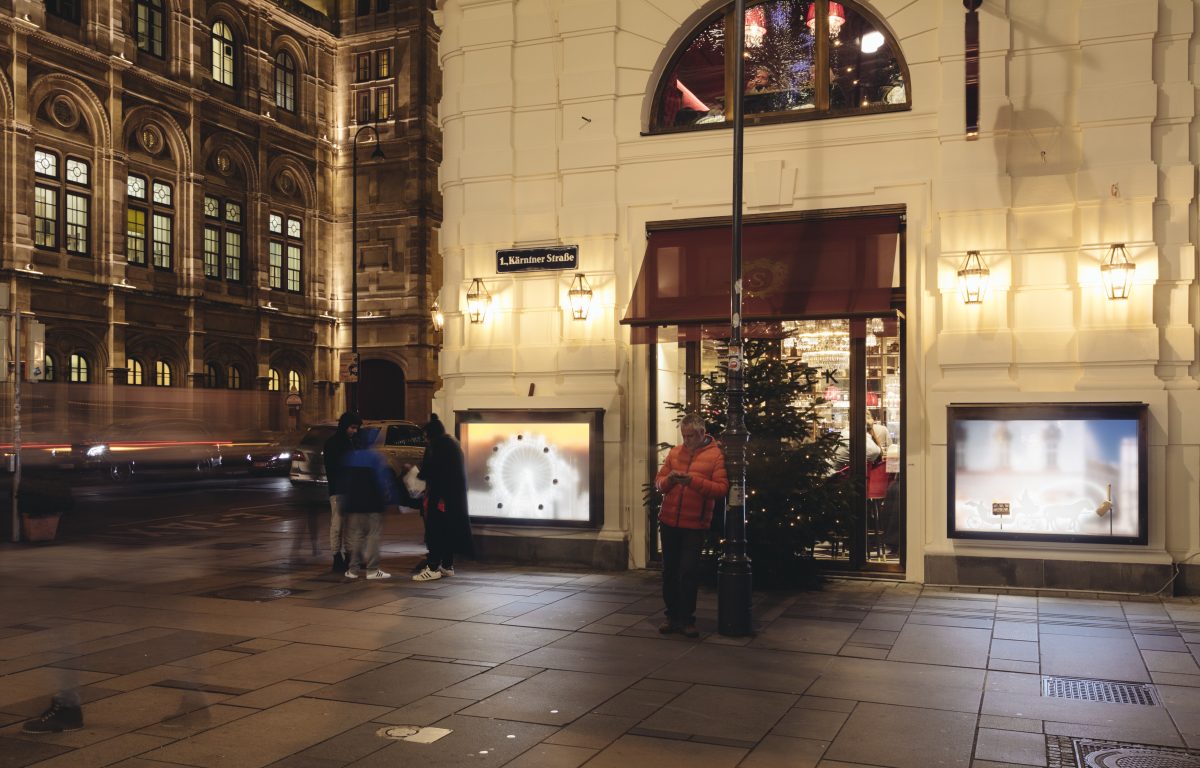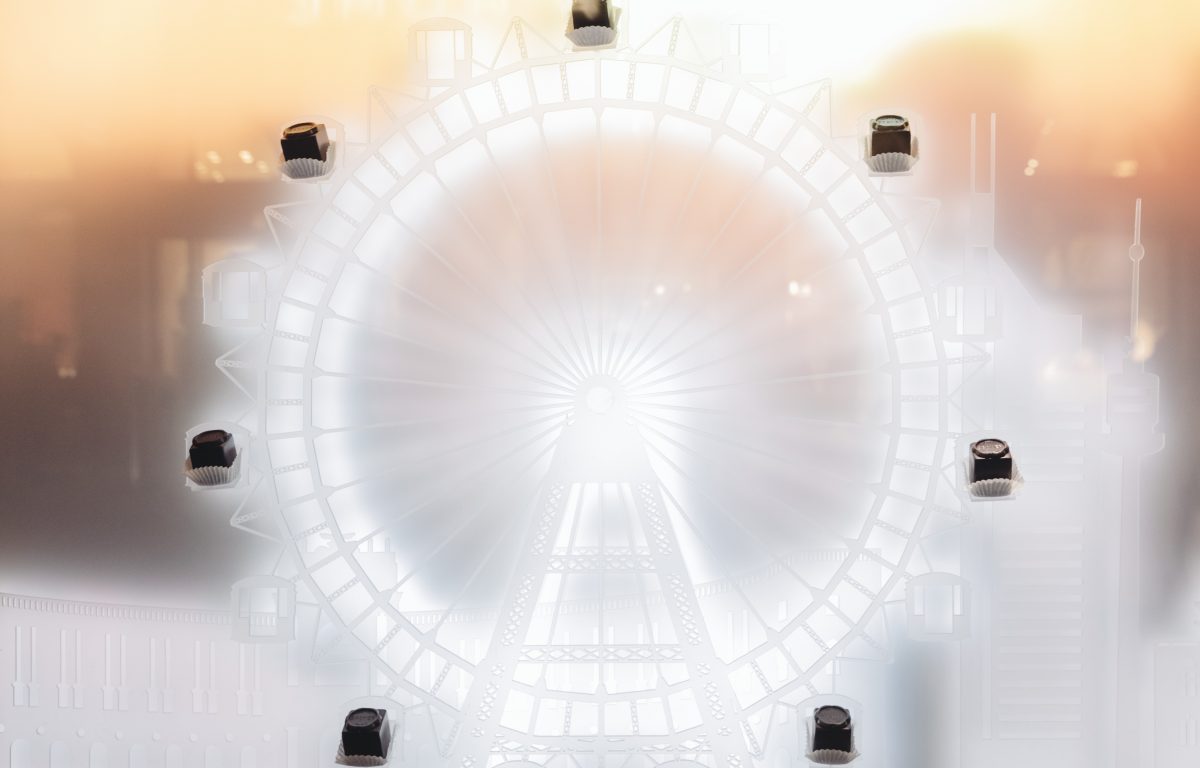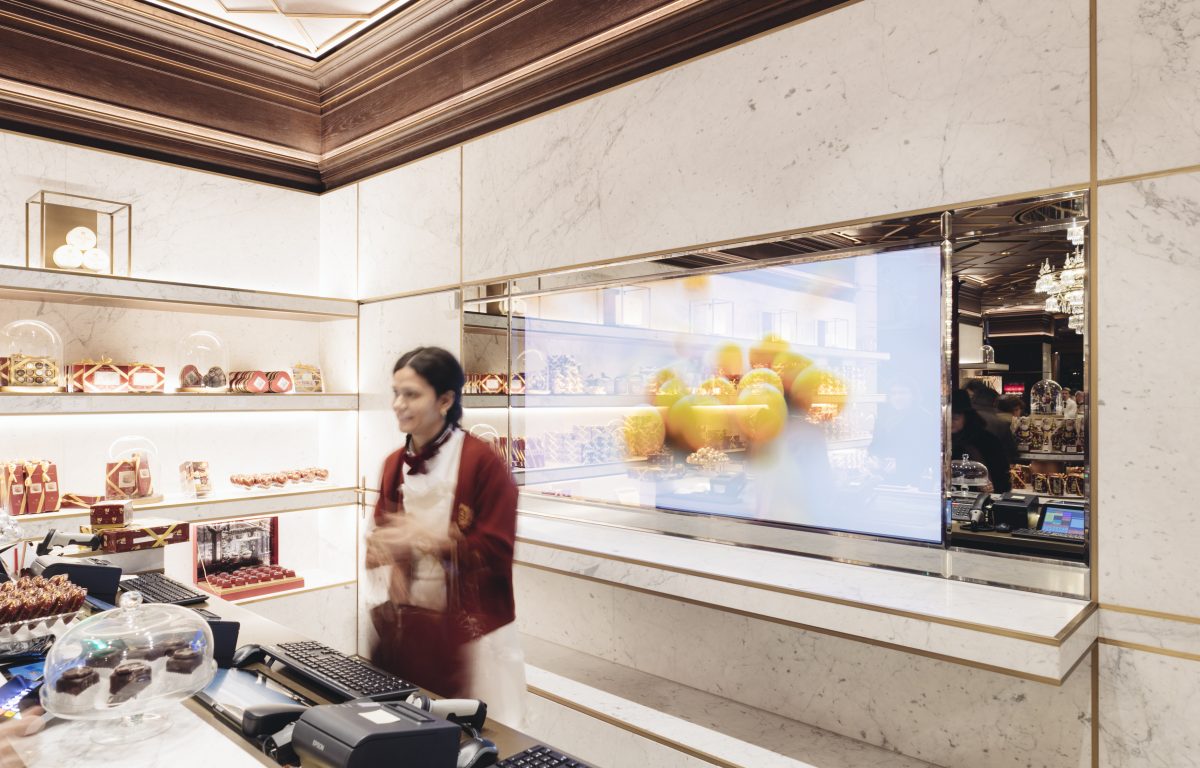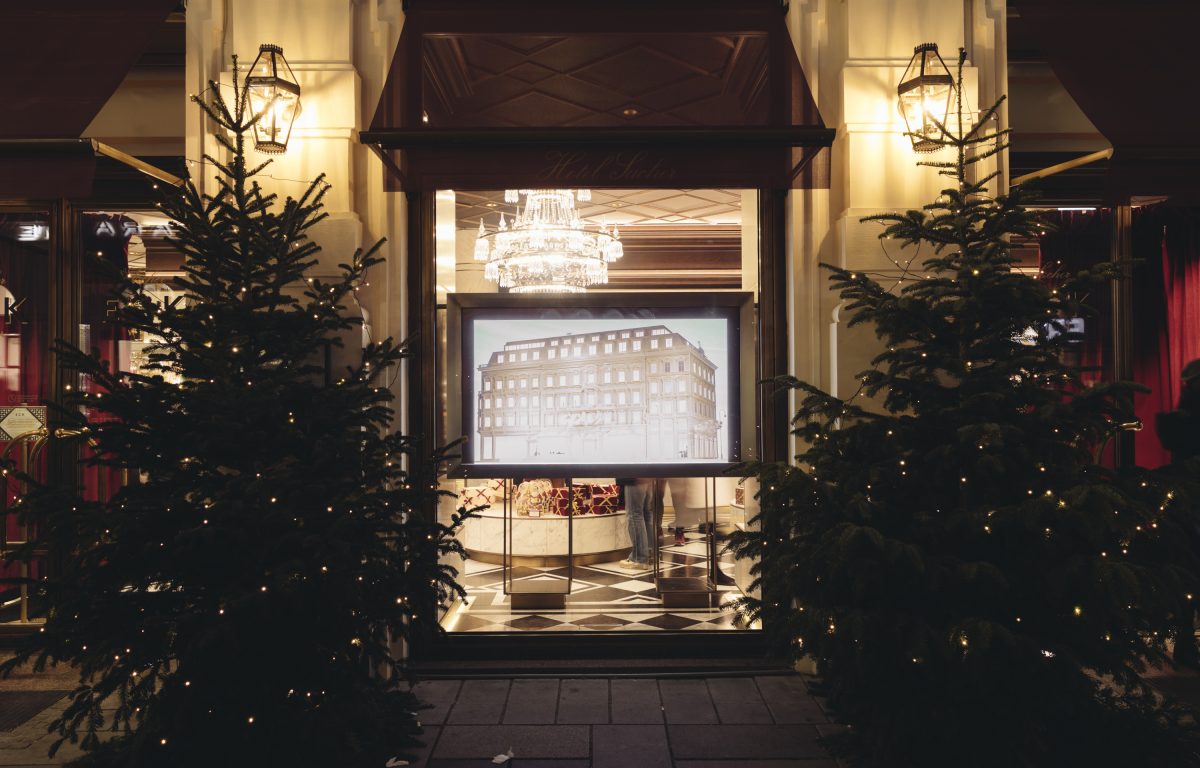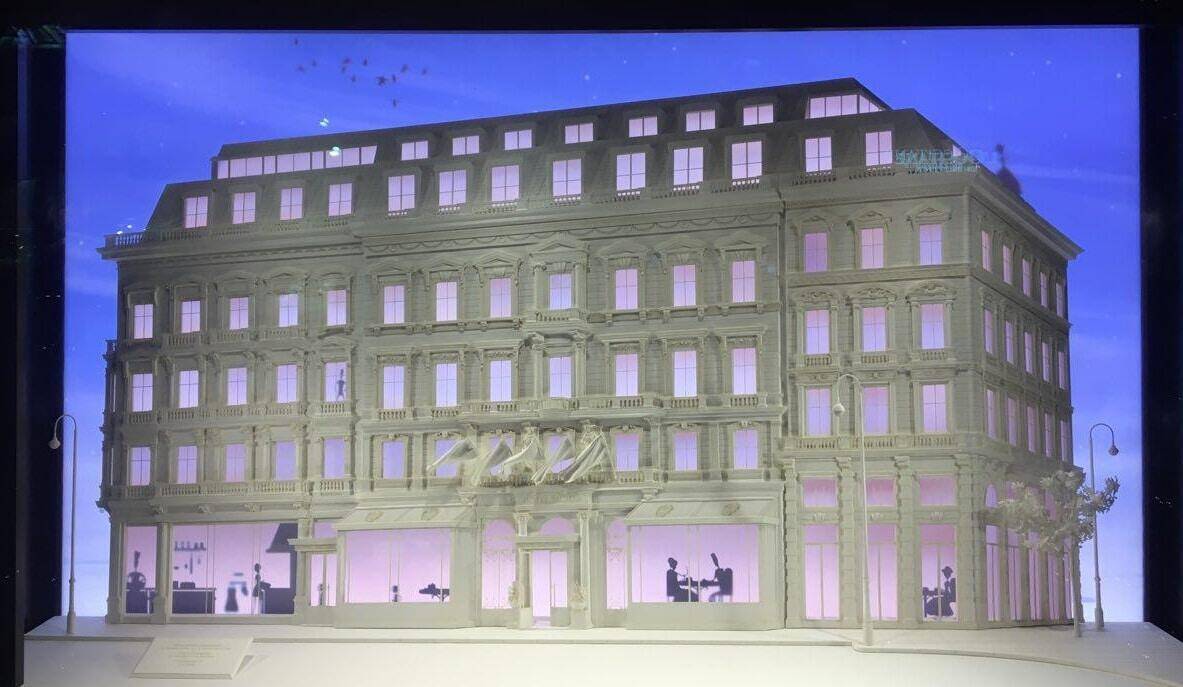 Building a bridge between tradition and new media while at the same time paying humble reverence to the brand Sacher was a lovely project, which we had the chance to realize together with Garamantis. Garamantis is a reliable partner when it comes to implementing creative solutions for very special requirements, like for instance our diorama installation. The underlying software and CMS are so flexible that within a few minutes, a new animation can be added to any given window in the diorama. In this way, customers can easily configure the diorama's supply with new animations by themselves.
Multi-Touch Software
Definitely No Standard-Issue Product, Just Like Yours. Unless You Develop ISO Standards. Individual software development…