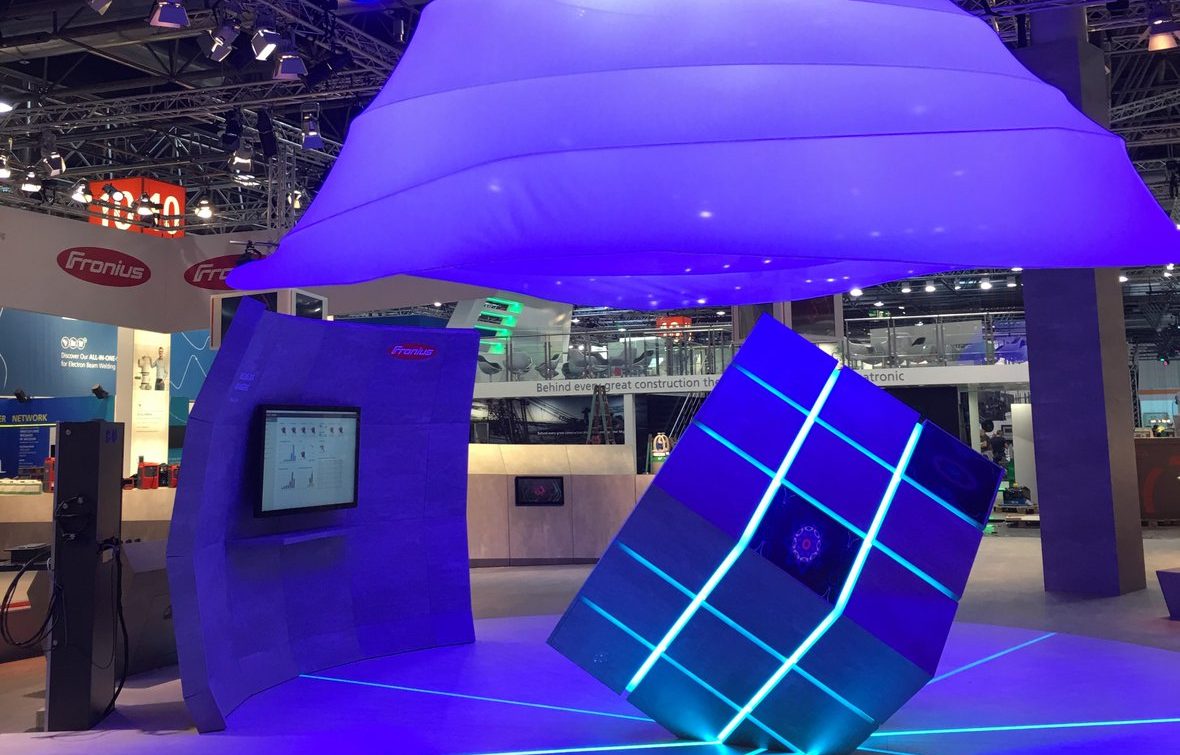 Schweißen und Schneiden
Multi-touch application development and central CMS infrastructure for an interactive 1,000 sqm trade fair presence
The world's leading trade fair for joining and cutting technologies – Schweißen und Schneiden" – takes place every four years, bringing together experts in modern production technology and introducing innovations and new products available on the market. From 25th to 29th of September 2017, about 1,000 exhibitors and 55,000 industry visitors met in Düsseldorf, Germany – amongst them Fronius International Ltd., a company that operates worldwide in the fields of welding technologies, photovoltaics and battery charging technology.
Our partner Ars Electronica Solutions was entrusted with the realization of their interactive trade fair presence, from conception right up to its execution. An impressive arch of light, symbolizing the welding process, served as the fair stand's initial eye‑catcher, complemented by light phenomena that were highlighted visually and acoustically by mediatectonic tools and transmitted from several "live welding stations" onto the central installation, the electric arc.
But the trade fair stand's central attention-getter was the "WeldCube", a cube with interactive screens positioned right in the center of the exhibition area, which – by means of a newly developed data management system – is capable of recording, analyzing and evaluating data related to the welding process. Each welding process was visualized on this cube and enhanced by the Fronius‑system's additional data. In combination, for the visitors this resulted in a direct connection between the creation of the electric arc at the welding bay, the data stream and the intelligent evaluation.
Garamantis had the chance to support this large‑scale project by contributing their interactive multi-touch software to several interlinked workstations. Moreover, a CMS designed by Garamantis and responsible for the synchronization of content coming from the individual workstations went into use. For this purpose, the many info-screens and PCs logged in to the CMS, which then configured them and supplied them with content.
Furthermore, Fronius International's global distribution network and their reference clients could be explored on an interactive globe on the "Reference Wall", a multi-touch wall consisting of 12 full‑HD screens. The Unity-based 3D-globe displayed geo‑referenced content also provided by the CMS.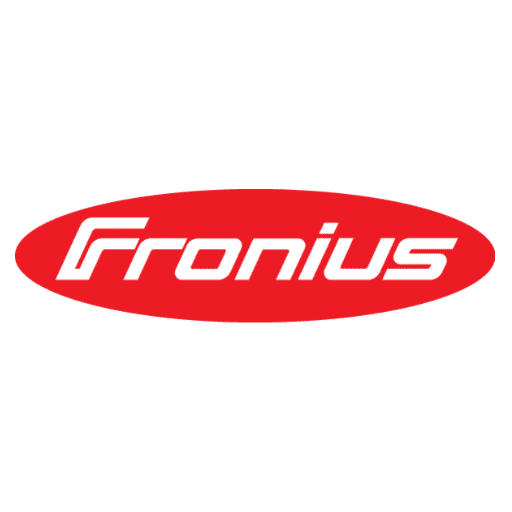 Ars Electronica Solutions
Project facts
Client: Ars Electronica Solutions
Context: Fronius at the "Schweißen und Schneiden 2017"
Implementation time: 12 weeks
Finishing date: September 2017
inter connected multi touch software installations
central content-management-system
multi touch screen wall with 12 full HD screens
For long-term projects like this one it is paramount to have reliable partners on board who also possess the necessary flexibility. In Garamantis we not only have such a partner, but at the same time an important creative idea giver in many a difficult project phase. From the first collective brainstorming right until the rollout at the trade fair, Garamantis always provided advice and support, and they never let the fun fall by the wayside to boot.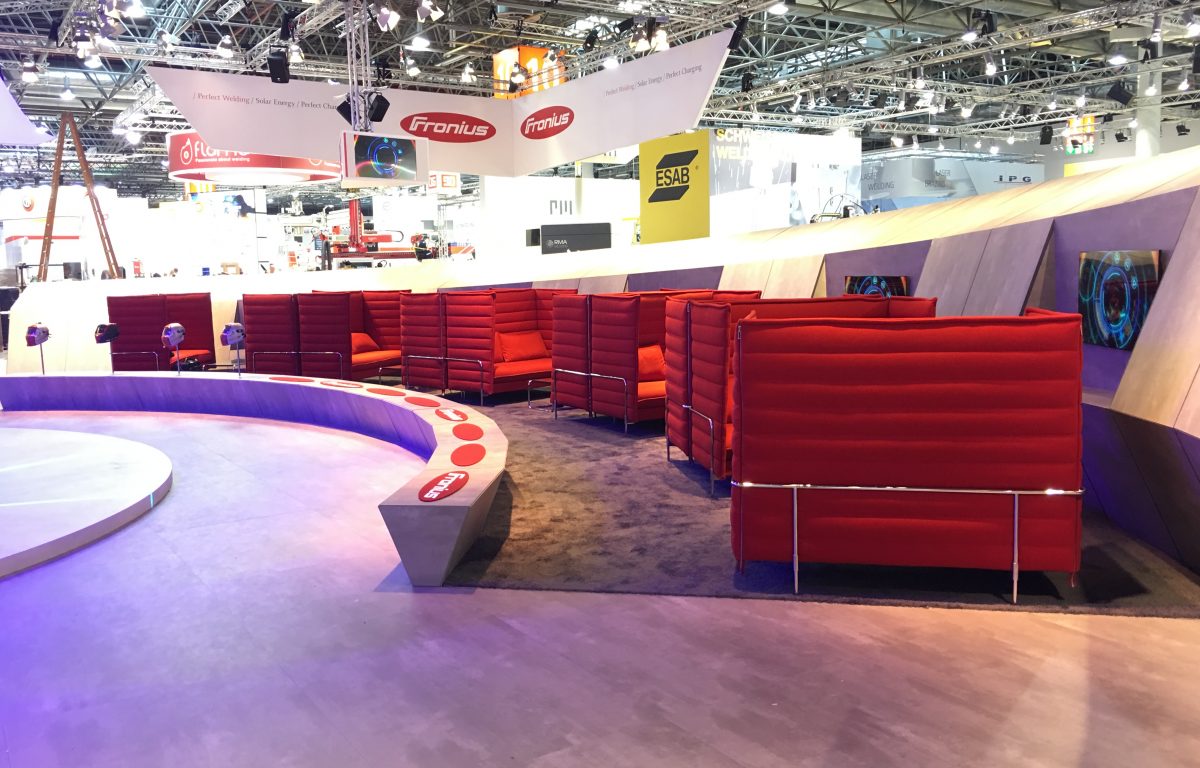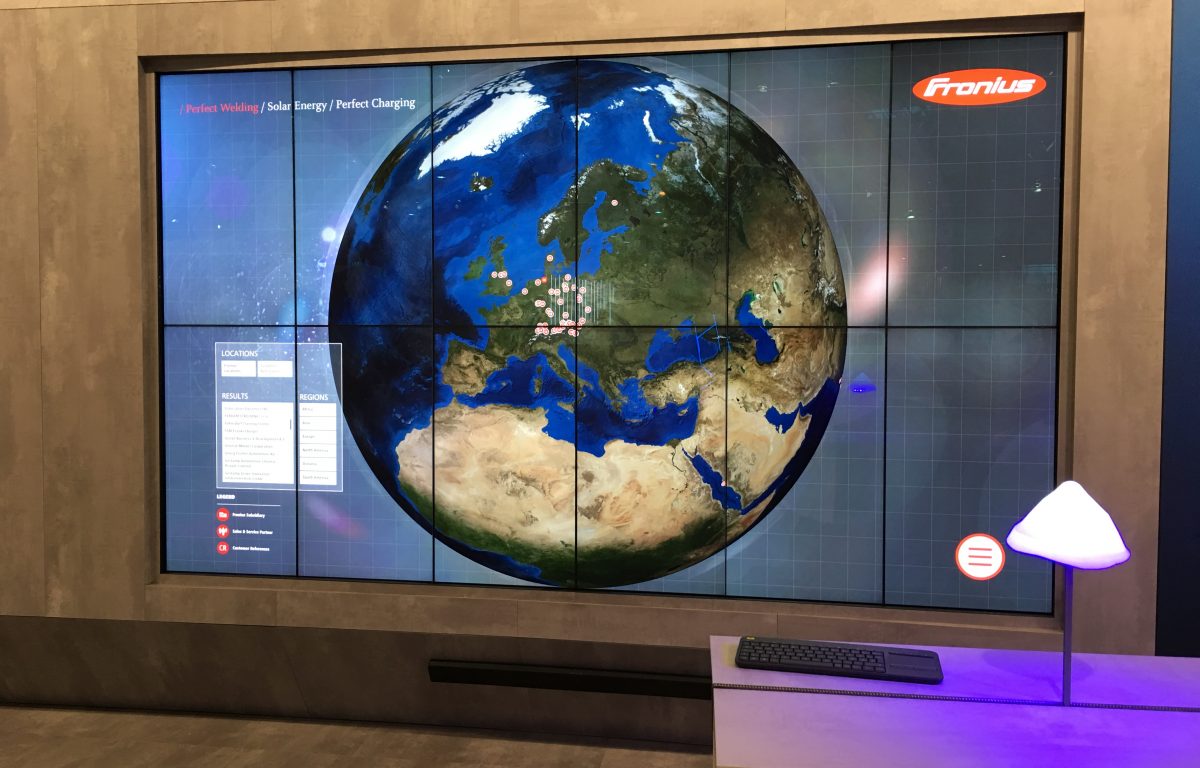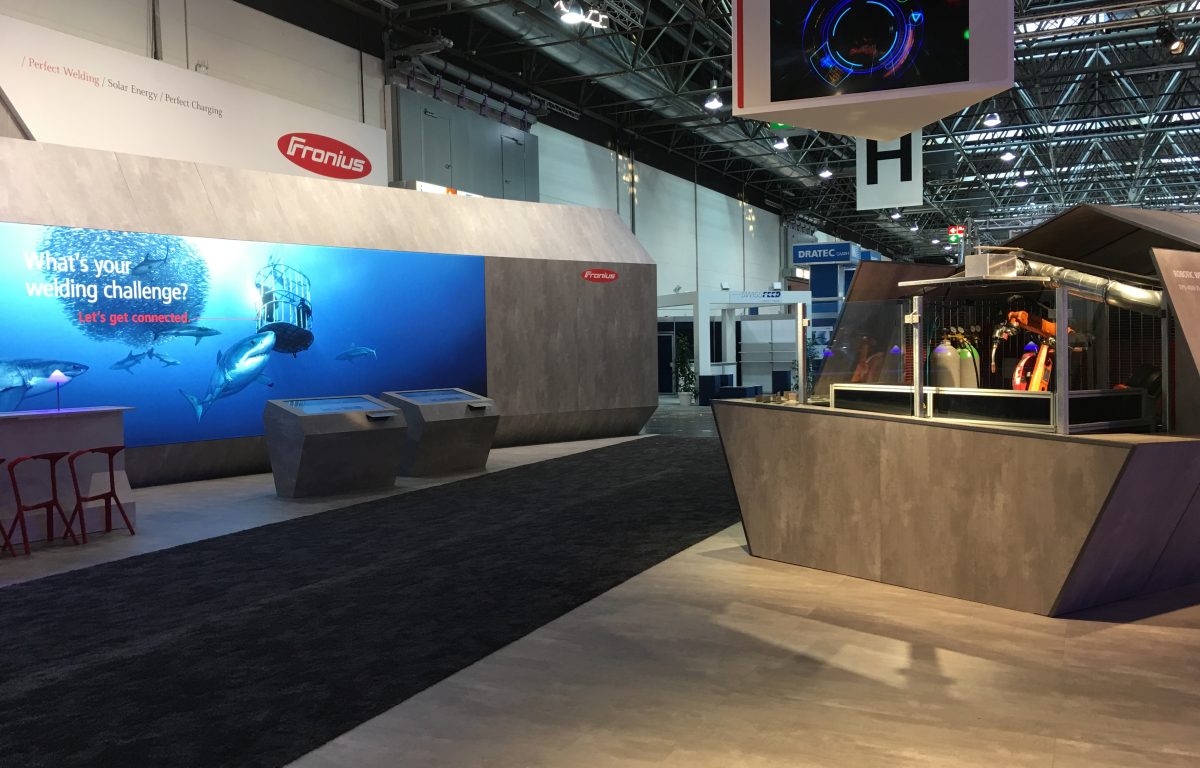 Stay informed about new Projects
Are you interested in interactive projects and new technologies? We are happy to inform you via newsletter from time to time.
For Those Who Think Bigger. Present your company in maximum resolution and interactive finesse.
MORE INFO »
If You Have A Brain Wave. And Then Another One. And Yet Another One. Easy and effortless management of your content from wherever you are.
MORE INFO »
Definitely No Standard-Issue Product, Just Like Yours. Unless You Develop ISO Standards. Individual software development in Unity 3d for a great user experience.
MORE INFO »