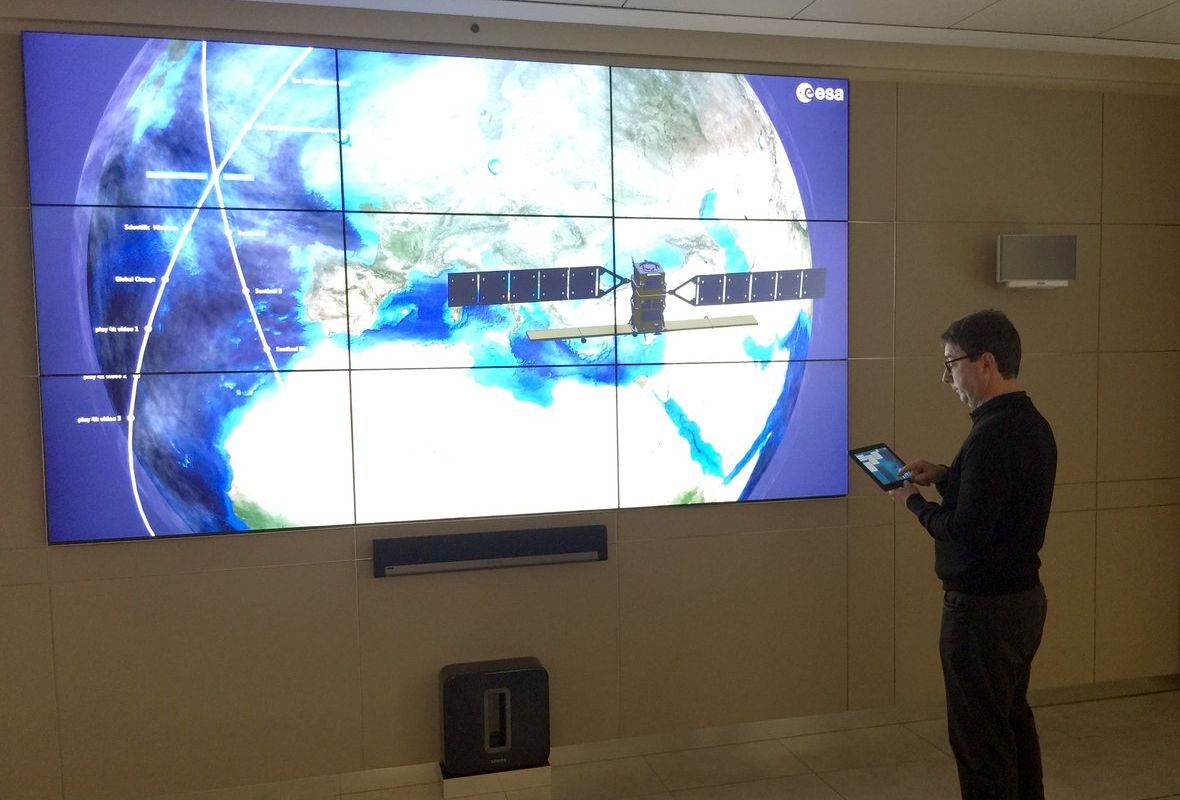 ESA Showroom Hyperwall
Resolution Screen Wall consisting of 9 monitors is controlled via tablet computer
So far, the European Space Agency (ESA) has successfully worked together with Ars Electronica of Linz, Austria on several projects, which resulted in both organizations' continuous cooperation and consequently led to their collaboration with Garamantis – as one of Ars Electronica's partners – as well.
In 2017 Garamantis developed an impressive interactive software on behalf of Ars Electronica Solutions that is presented in the ESA showroom in Frascati (Italy) on a monitor wall consisting of 9 passive Full-HD screens. The software controls the 3×3-screen grid referred to as the "hyperwall" with a native resolution of 5.760 pixels (horizontal) by 3.240 pixels (vertical). Its centerpiece is a freely rotatable and zoomable globe with different POIs (points of interest) for users to "land" on.
The ESA uses their showroom in the European Space Research Institute (ESRIN) to welcome delegations from member countries and other distinguished guests. During their presentations, ESA staff can control the globe via tablet computer and are able to activate different POIs as well as prefabricated "stories", e. g. for non-linear presentations. Impressive 3D‑models of satellites are part of the presentation, as well as high-resolution images and 4K‑videos of earth observation footage and the locations of ESA's worldwide sites and various projects.
The representation's extreme depth of detail and the completely smooth 3D‑animation is achieved through Garamantis' native software development and an optimal match with the customized PC-hardware. Furthermore, in the process of integrating the hyperwall into ESA's existing infrastructure it was one of the main objectives to meet the highest security requirements.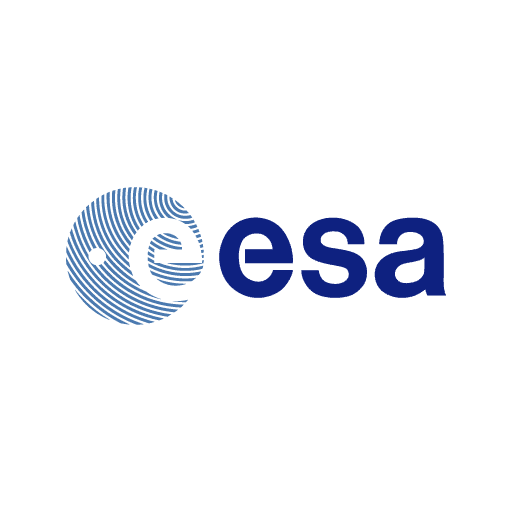 Ars Electronica Solutions
Project facts
Client: Ars Electronica Solutions
Context: ESA Showroom
Implementation time: 8 weeks
Finishing date: January 2017
3×3-screen grid
interactive 3d-globe
controlled via tablet computer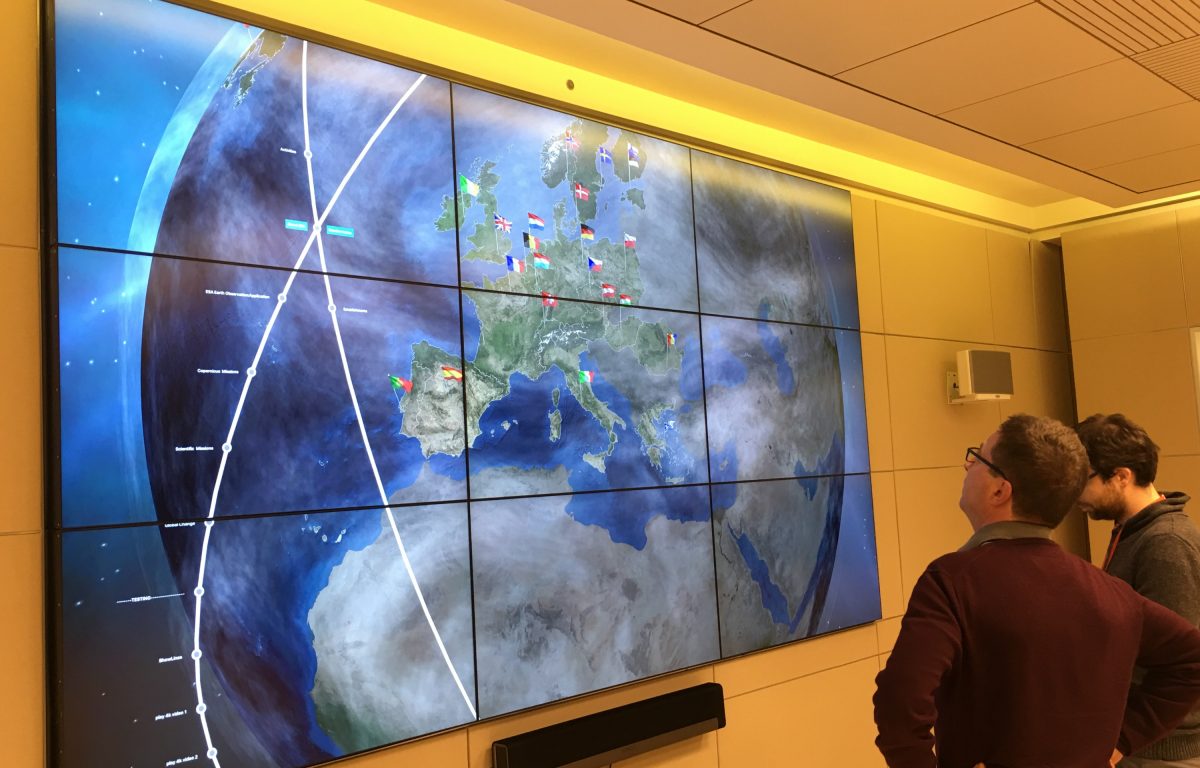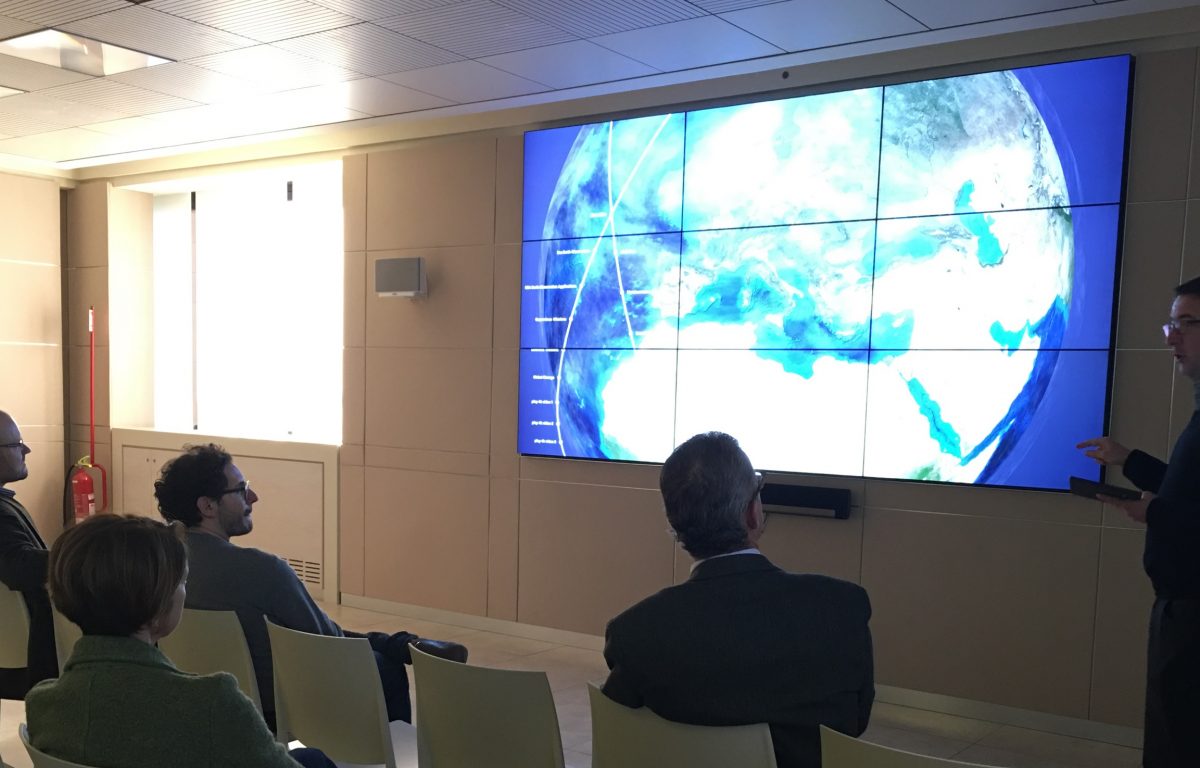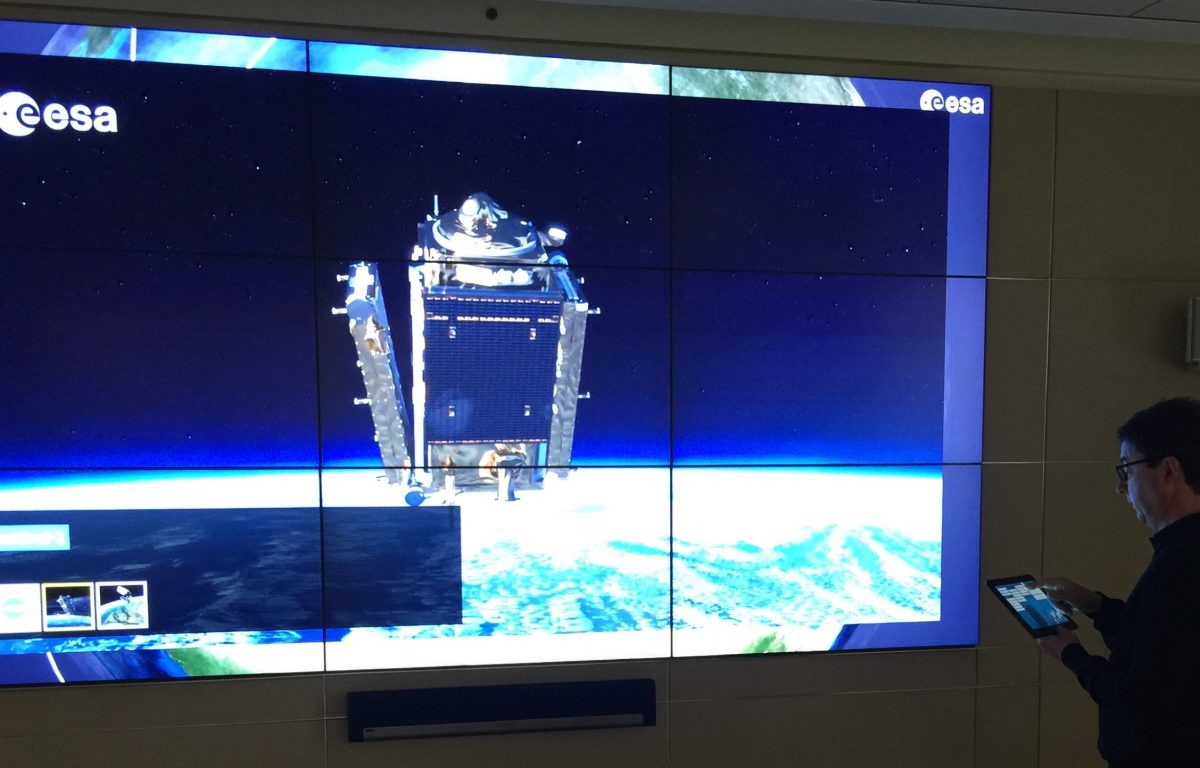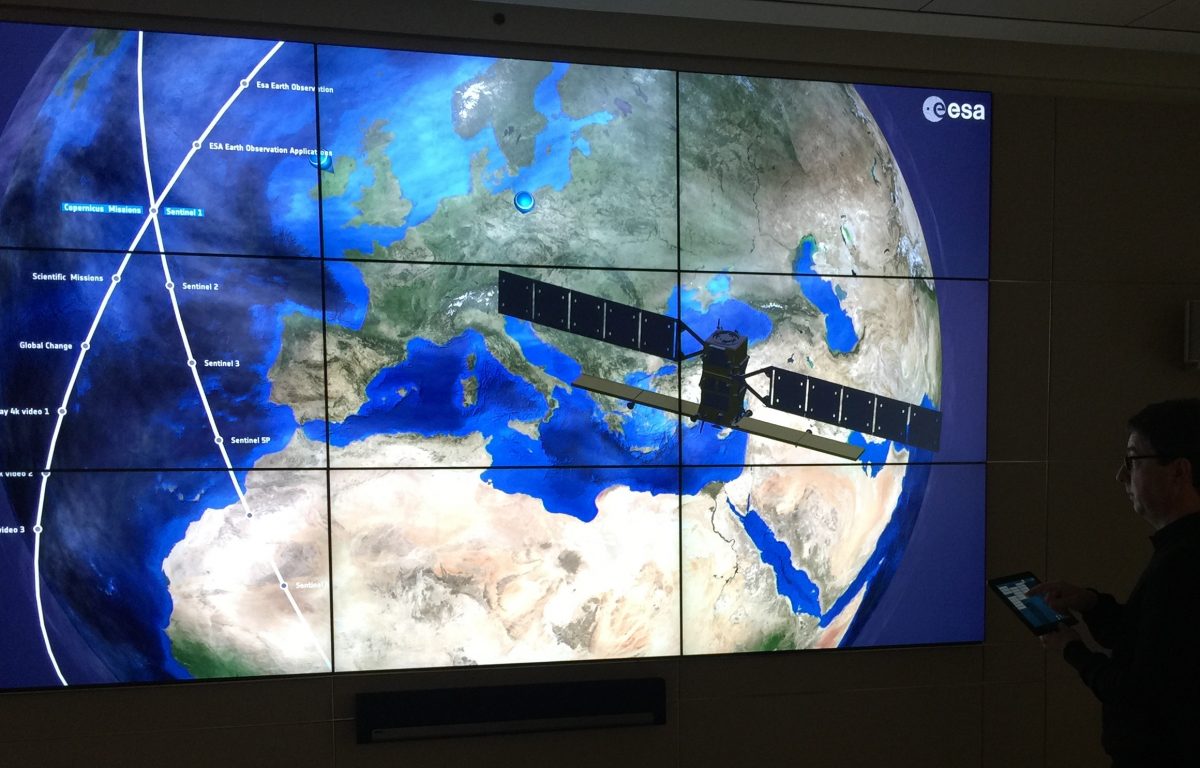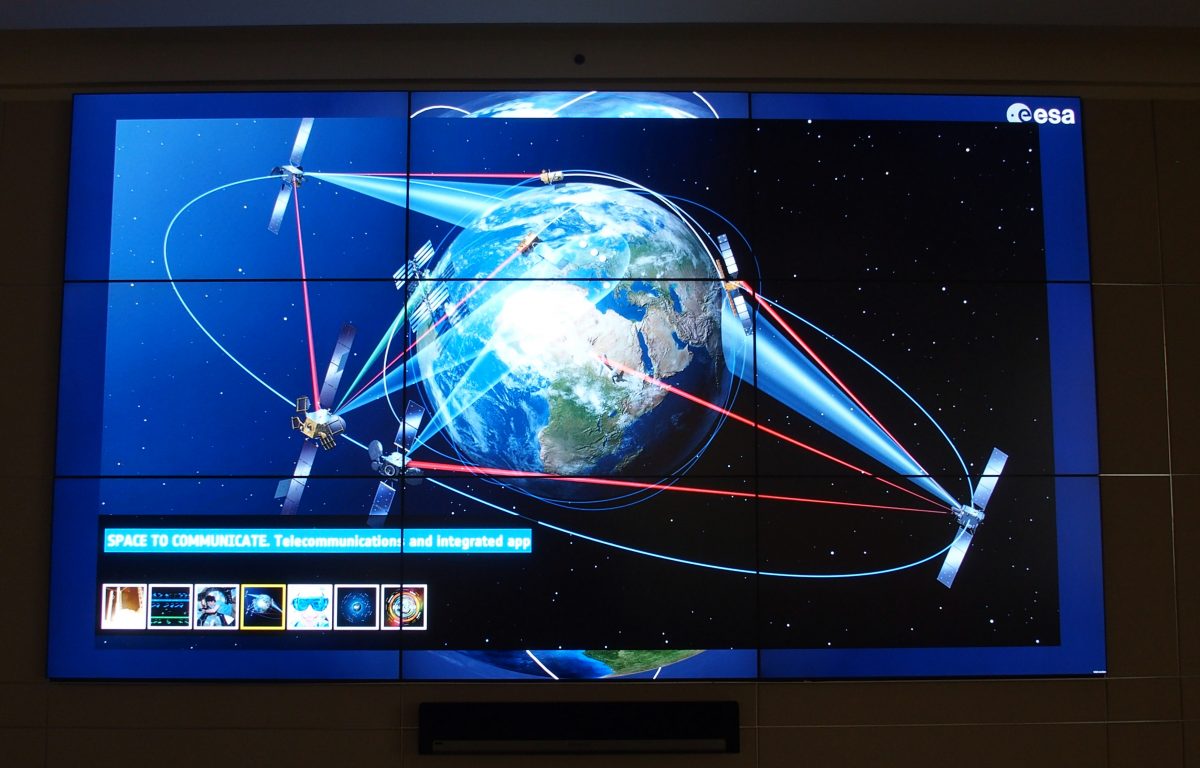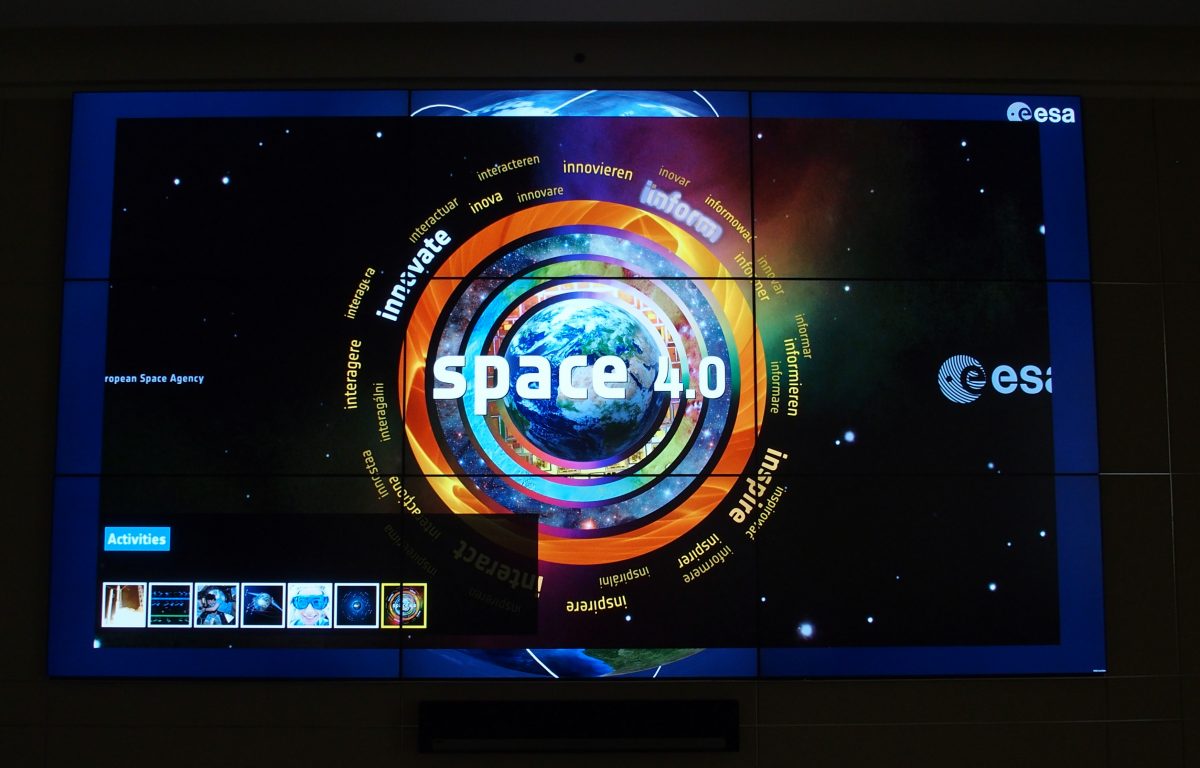 Our request for an interactive presentation of our portfolio, ranging from satellite design and engineering to a detailed explanation of the application projects, has been met by Garamantis in the form of a monitor wall in our showroom in Frascati in an optimal fashion. Thanks to the multi-touch presentation software, we are now able to convey our projects and missions to visiting international delegations in the best possible way. We are looking forward to the next projects in cooperation with Garamantis and Ars Electronica.
Multi-Touch Wall
For Those Who Think Bigger. Present your company in maximum resolution and interactive finesse.