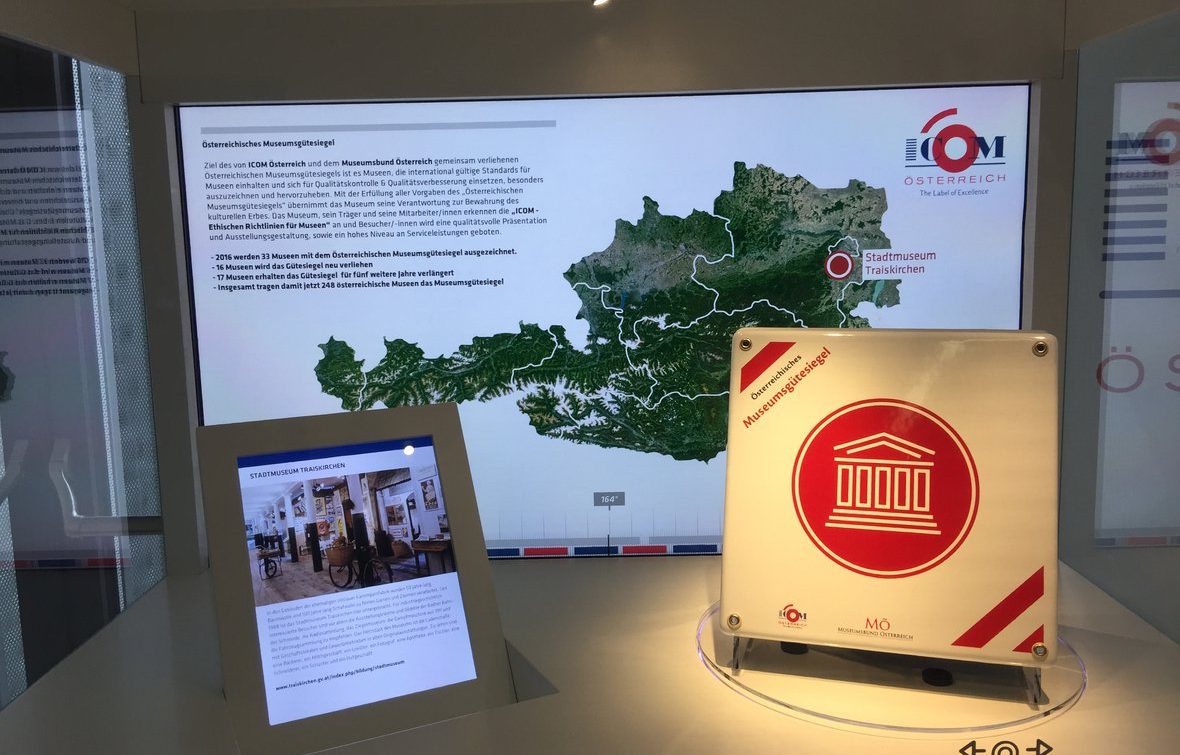 Austrian museums day
Interactive showcase presented winners of the ICOM Austria "Museum Seal of Approval"
In 2016, the International Council of Museums (ICOM) Austria awarded another sixteen museums with the highly desirable "Museum Seal of Approval".
The presentation of the Austrian Museum Seal of Approval took place during the 27th Austrian Museum Day in Eisenstadt. Together with Ars Electronica Solutions, we introduced the prize-winning museums in an interactive touch display case that visitors could handle intuitively.
The display case's multi-touch software was fed with data on the respective museums via our Garamantis CMS, so that the display-case showed the museums' locations and outlined their distinctive qualities.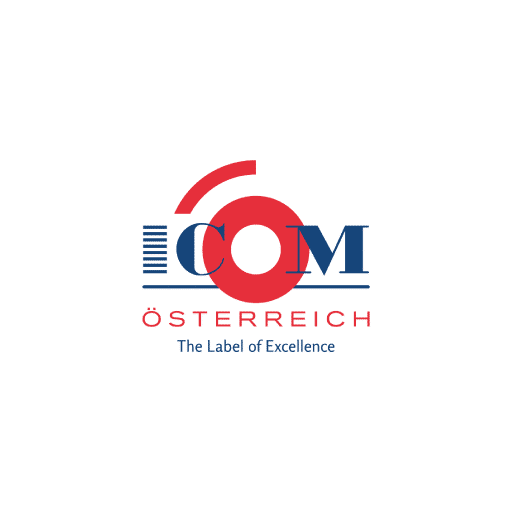 ICOM Austria
Project facts
Client: ICOM Austria
Context: Austrian Museum Day
Implementation time: 4 weeks
Finishing date: October 2016
The display case demonstrated state-of-the-art museum technology and excited the Austrian museum community with its elegant design and intuitive user interface. In this way a lot of additional information on and around the object on display becomes available to the visitor, in the best sense of the expression "modern museum storytelling"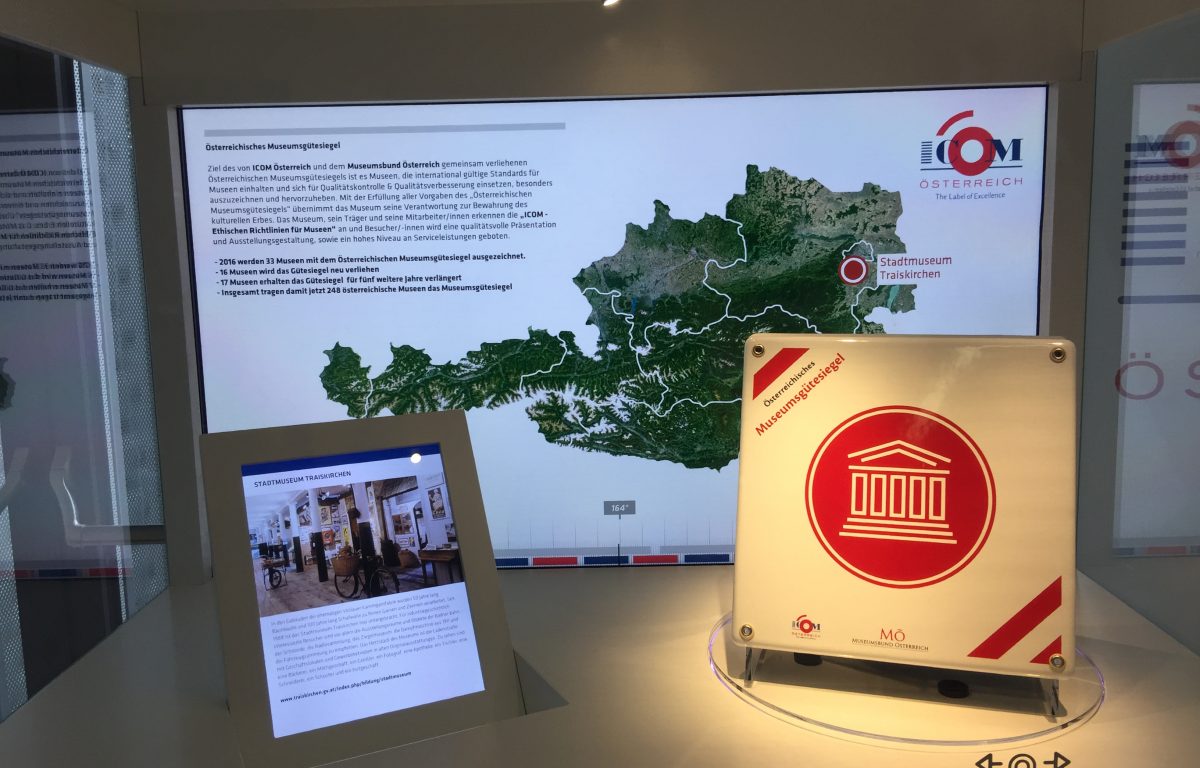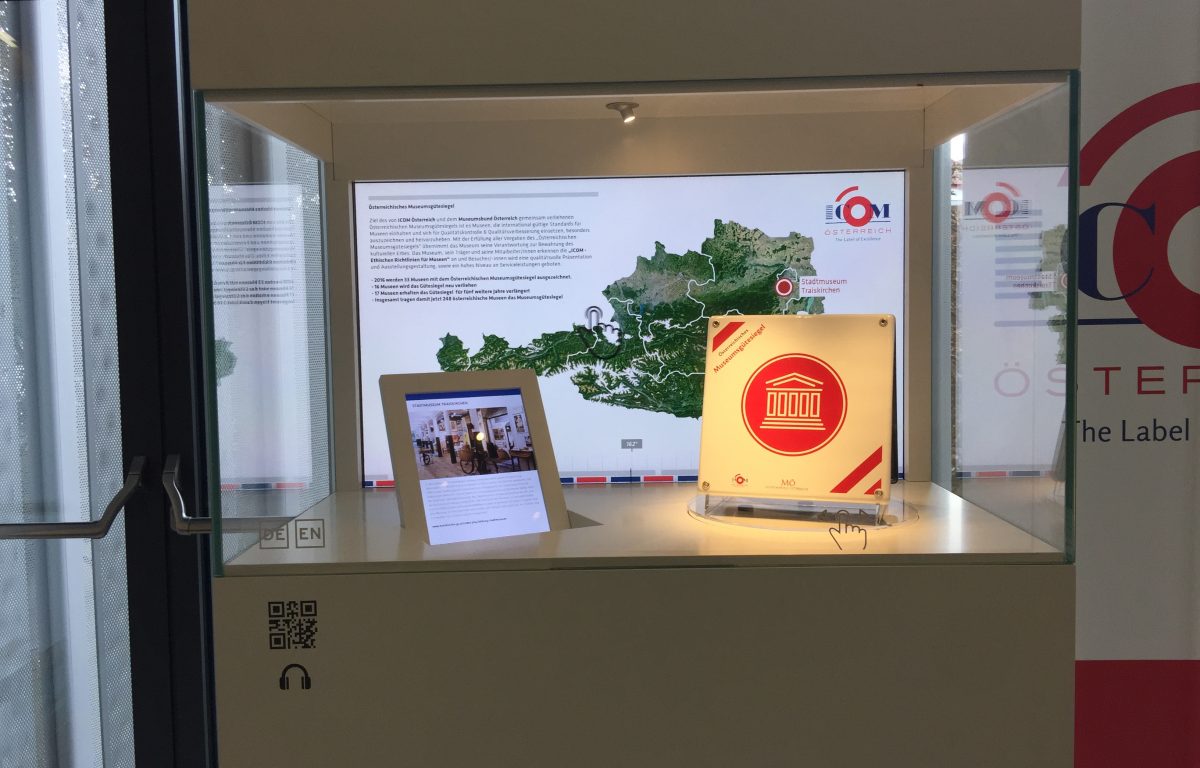 Stay informed about new Projects
Are you interested in interactive projects and new technologies? We are happy to inform you via newsletter from time to time.
A Classic Case of Putting Yourself on Display – If It Weren't for the Multi-Touch, Audio and LED Features. Present your product in a unique way.
MORE INFO »