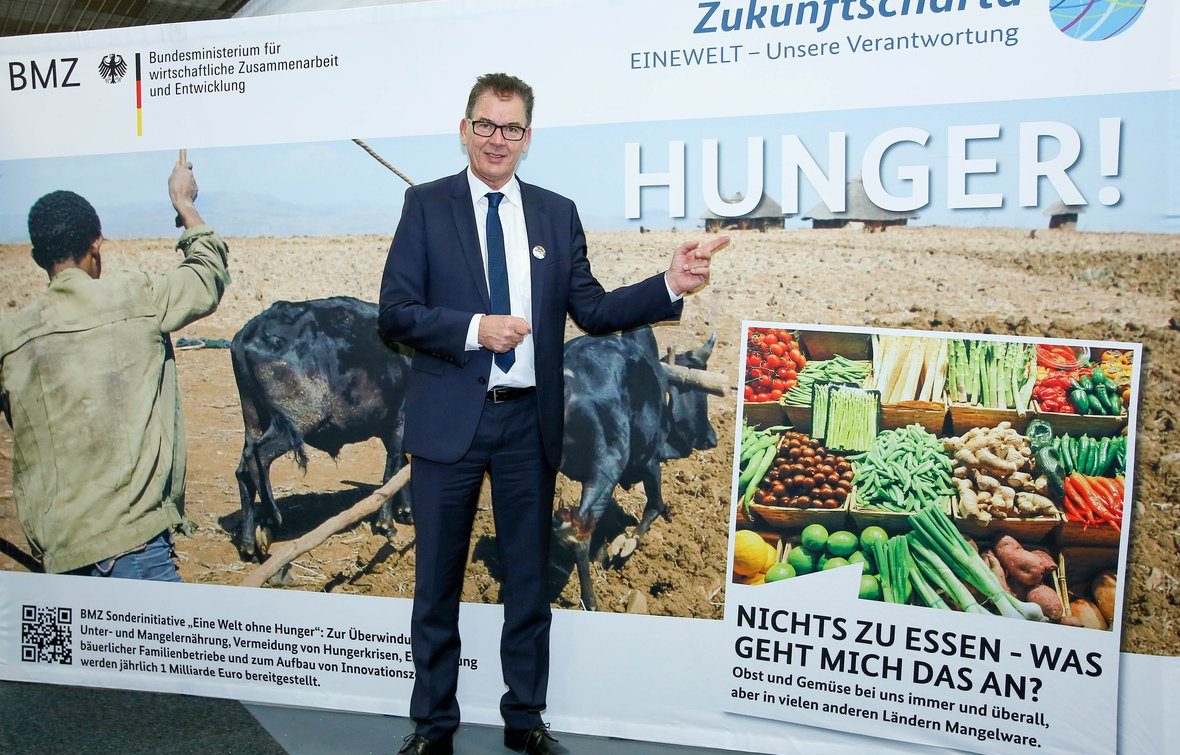 Interactive stand at "International Green Week"
750 square metre trade fair stand of the BMZ with three interactive trade fair installations
At the Federal Ministry for Economic Cooperation and Development (BMZ) fair booth, trade fair visitors can interactively catch up on food cultivation and global trading routes.
On behalf of the creative and campaigning agency "Super an der Spree", Garamantis Inc. has designed the software for BMZ's interactive stand at the "International Green Week" 2017 in Berlin. An extensive medial adventure space in which visitors of the world's most important fair for agricultural products can obtain hands-on information on the BMZ's work has emerged as the result of this collaboration, which started at the end of 2016.
The BMZ's fair presentation's focus is on the subjects "fair trade" and "innovation"; the main components of their 750‑square meter trade fair presence are three interactive installations made by Garamantis: a multi‑touch scanner table, an interactive display case, and a "buzzer station".
At the buzzer station, visitors can have a go at trying to sew T-shirts as fast as the average industrial seamstress can, and their results are visualized and put into comparison with the "professional" ones by means of LED displays.
The multi‑touch table concentrates on the global production and processing of rice. On this table, visitors can scan info cards dealing with this subject and later interact and work with live info tiles, images and videos. The multi‑touch software uses a high-performance physics engine that allows the table to show hundreds of rice grains on its surface the visitors can freely shift and move around.
In the interactive display case, visitors can rotate a globe showing the global commodity flow of cotton with swipe gestures. In this way, viewers get a sense of the enormous distances cotton travels before it ends up in our stores. By means of a display screen, users are able to discover the individual countries involved in the commodity flow and learn about the respective local working conditions.
All contents of those installations are maintained via a central web-based CMS designed by Garamantis Inc. that facilitates both quick and easy content changes and entirely new uploads.
On January 20th 2017, Federal Minister Dr. Gerd Müller opened the BMZ's "82nd International Green Week" exhibition appearance with the tagline "live fair, buy fair, produce fair". As in previous years, in 2017 the trade fair expects more than 1,500 exhibitors from about 70 countries, as well as 400,000 professional and private visitors.
Multi-touch-scanner-table
Federal Minister of Development Dr. Gerd Müller opened the BMZ's exhibition stand at the International Green Week 2017 in Berlin. By means of the examples cotton and rice visitors get exciting and "experienceable" insights into sustainable production and global supply chains.
Multi touch software
The multi touch software developed for the BMZ is all about the cultivation and processing of rice in Africa. Visitors can scan cards they are interested in at the multi touch table and at the same time find suitable content in the form of info tiles with pictures, videos and animated infographics on the screen. Over the entire surface digital rice grain is scattered, which can be moved by the visitors with the info tiles or their hands. This playful effect attracts special interest among the trade fair visitors.
Interactive showcase with spinning globe
In the interactive showcase trade fair visitors can turn a globe, which visualizes the transport routes of the cotton. At the same time it points to problematic working conditions in the respective countries.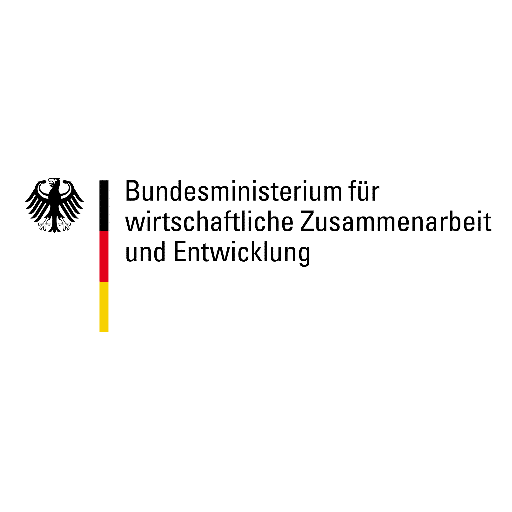 SUPER an der Spree
Project facts
Customer: SUPER an der Spree
Context: "International Green Week" trade fair 2017
Implementation time: 8 Weeks
Finishing date: January 2017
3 interactive trade fair installations
high performance physics-engine
central CMS
The interactive stand at "International Green Week" trade fair in Berlin, designed for the Federal Ministry for Economic Cooperation and Development (BMZ), was a huge success. The multi‑touch scanner table and the interactive display case simply are "something new" and thus attracted the trade fair visitors. We knew we could rely on Garamantis and were once again thrilled with their creative visions and the technology applied. We are already looking forward to the next great project!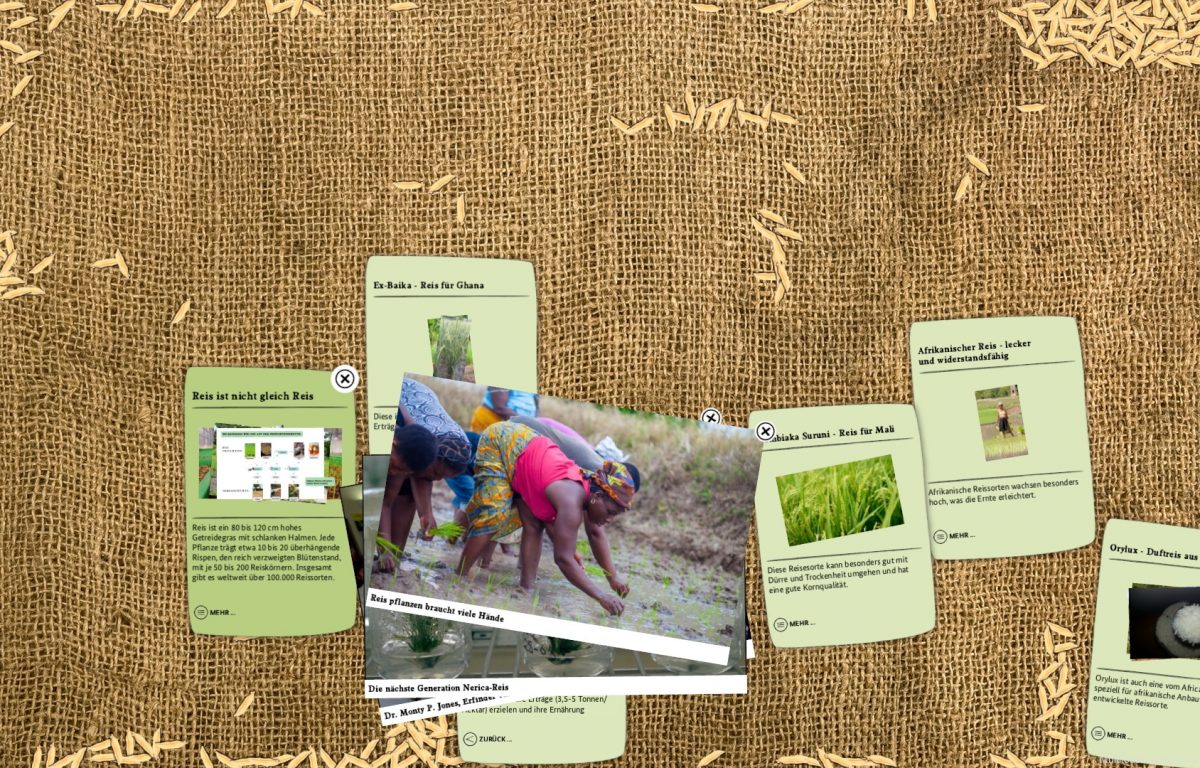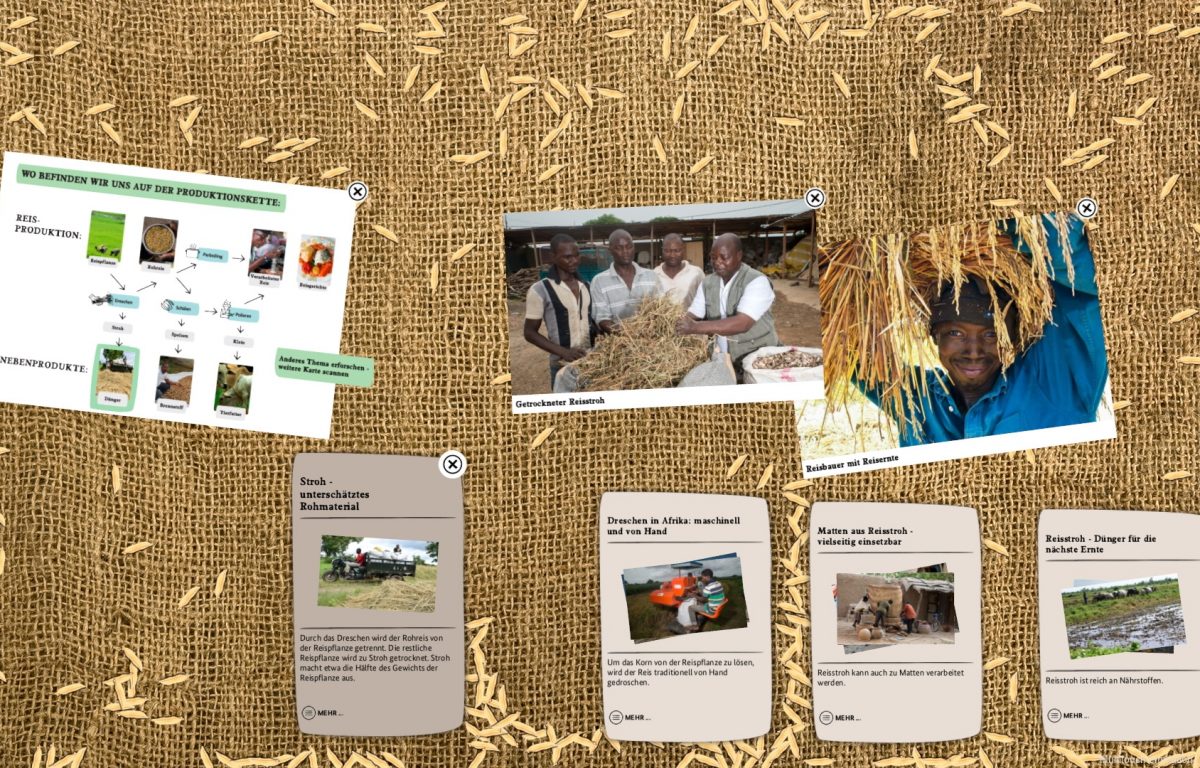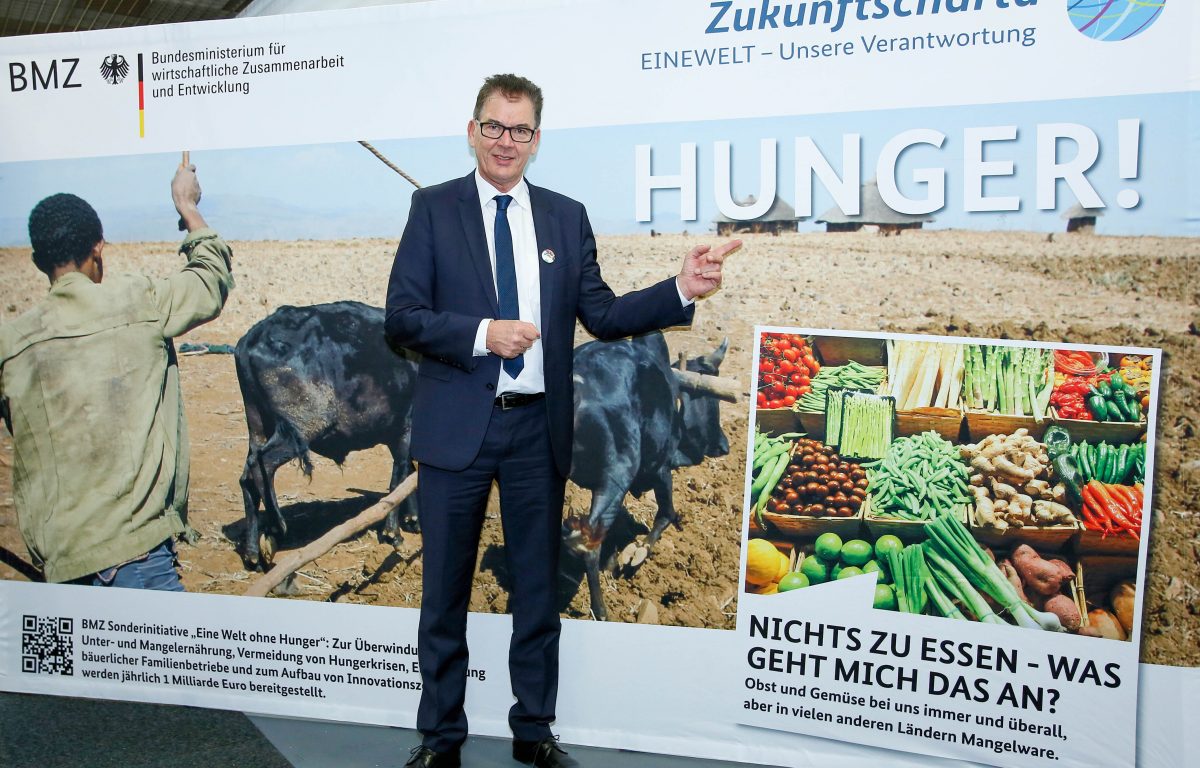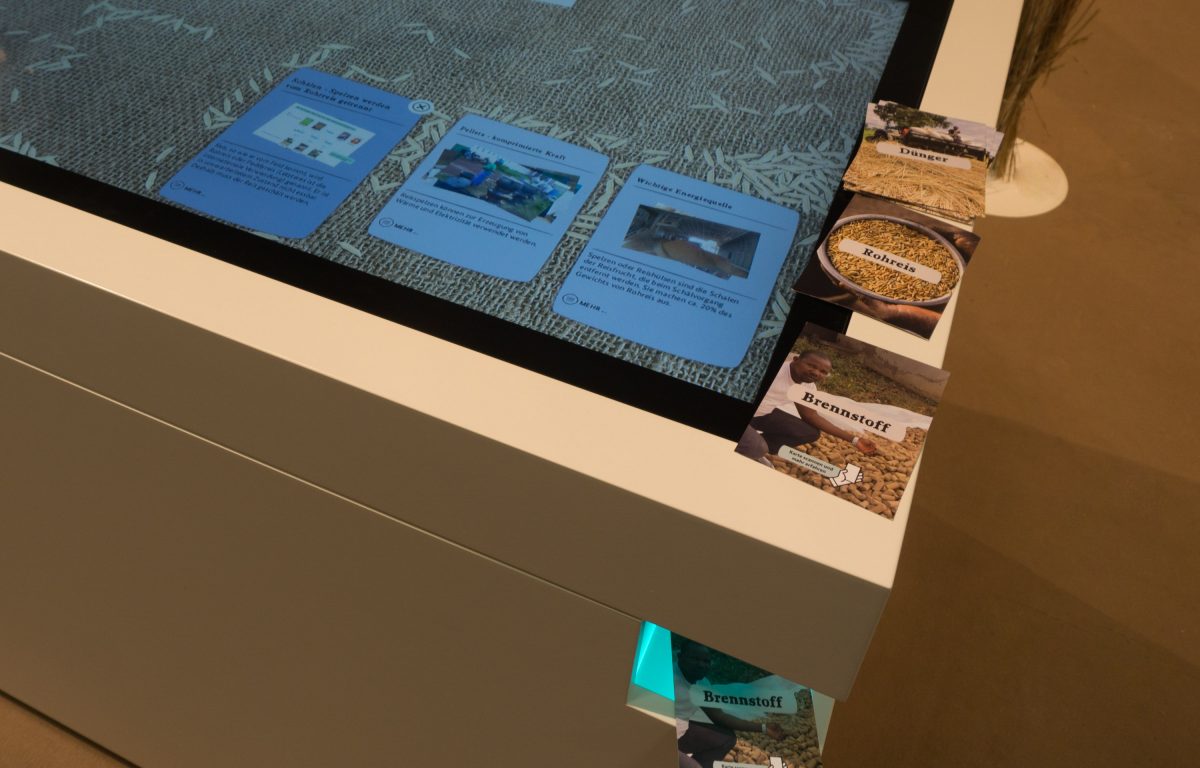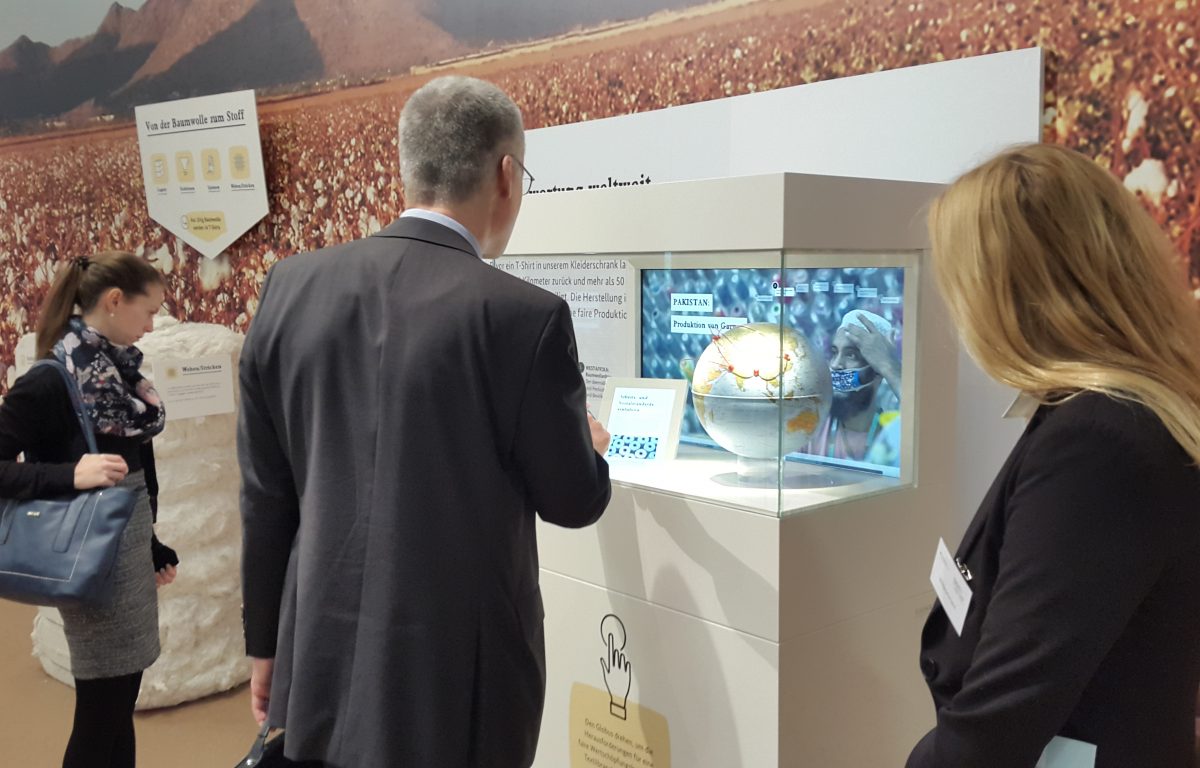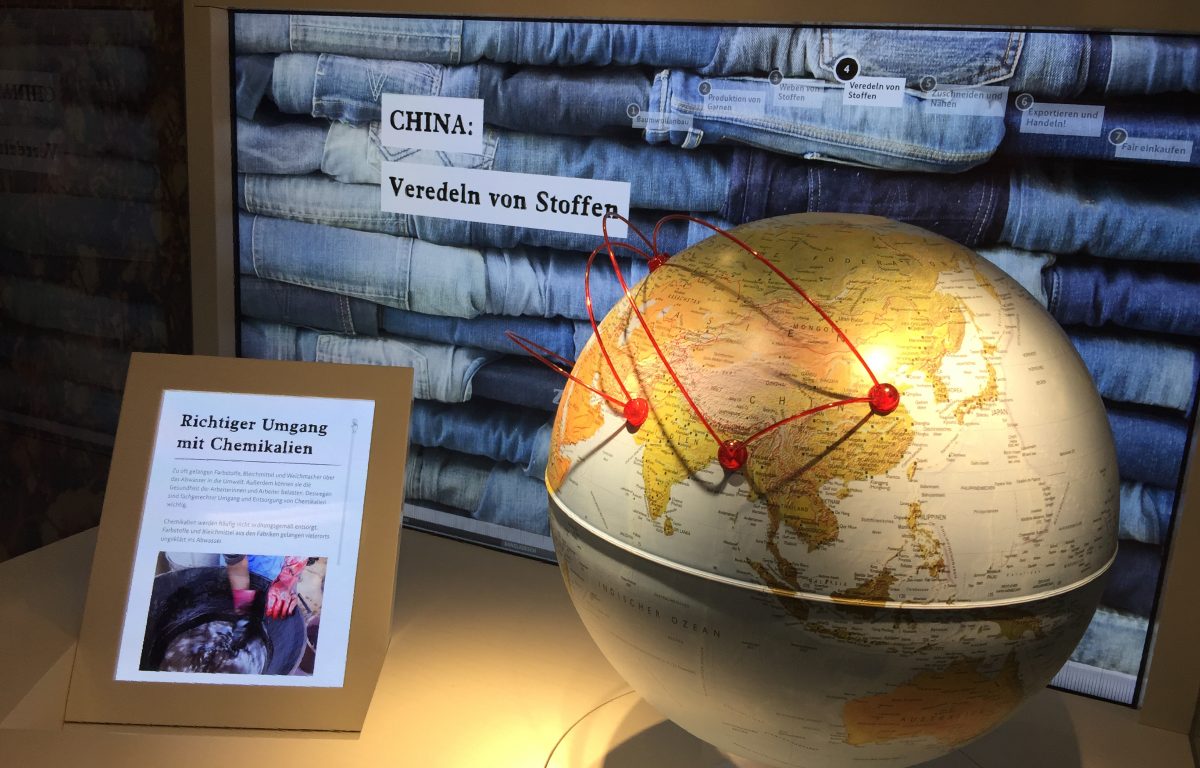 Stay informed about new Projects
Are you interested in interactive projects and new technologies? We are happy to inform you via newsletter from time to time.
A Classic Case of Putting Yourself on Display – If It Weren't for the Multi-Touch, Audio and LED Features. Present your product in a unique way.
MORE INFO »
Definitely No Standard-Issue Product, Just Like Yours. Unless You Develop ISO Standards. Individual software development in Unity 3d for a great user experience.
MORE INFO »
Not Only Recognizes the Sign of the Times, but People and Objects Too! The most innovative and interactive table on the market
MORE INFO »