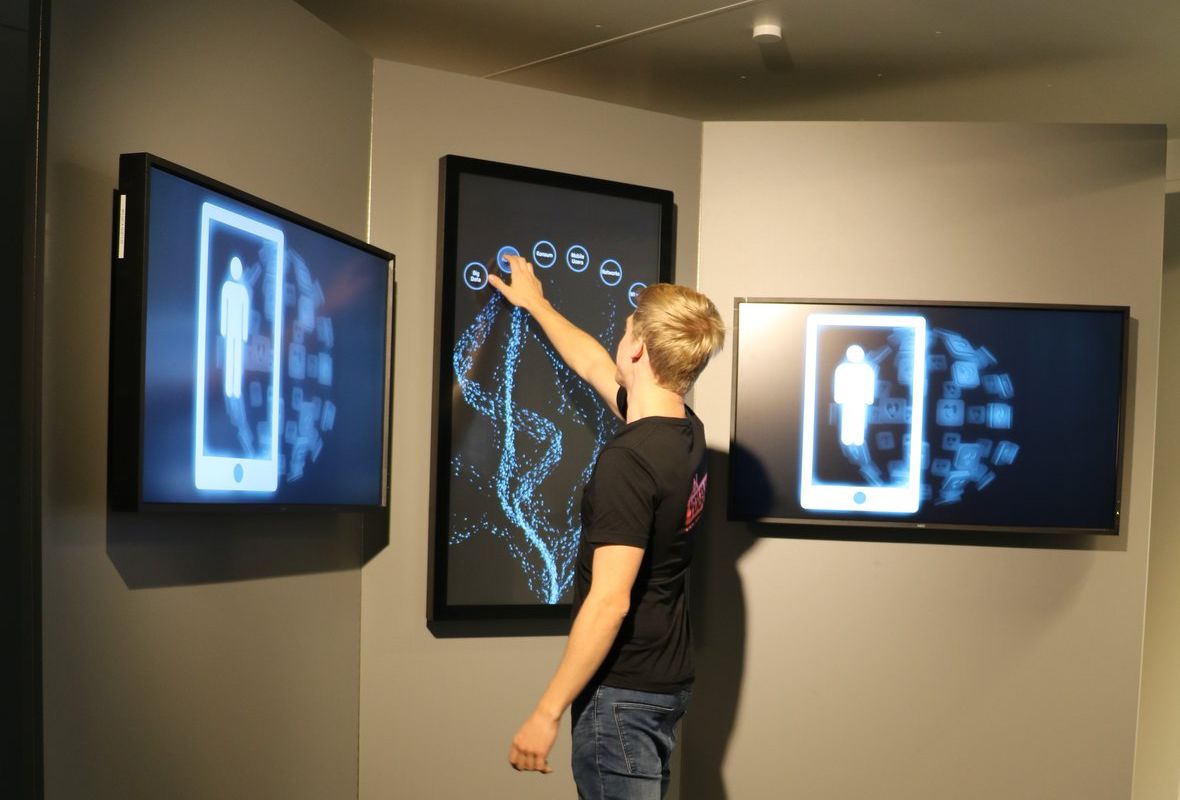 Exhibition "Out of Control"
Interactive exhibition on digital trails and data security by the Vienna Chamber of Labour
Facebook, Twitter & Co. – wherever we go, we leave behind a trail of data. In cooperation with Ars Electronica, the permanent exhibition "Out of Control" has been on view since October 2018 and aims to raise awareness of where we disclose our personal data and how we move in the digital world.
Fourteen temporary containers in the gardens of the Vienna Chamber of Labour offer a total of nine stations on topics such as social media, big data or password security. At the interactive stations in particular, it's all about getting involved. From the history of the World Wide Web to hacked passwords and seemingly deleted text messages to the power of smartphones and big data – everything is conveyed in a playful manner, showing for each context what data is relevant, what it is used for and how it is possible to protect one's privacy. Garamantis was commissioned by Ars Electronica to create some of these interactive terminals.
Multitouch screens display data streams
The installation "Big Data" symbolises data streams by means of a high-resolution particle effect. On a touchscreen, visitors can find their own entry point to various subject areas and trigger videos that play on two separate monitors.
Interactive projection screen on the subject of data protection
The "Your invisible companion" station uses a 2 x 1 metre interactive projection-mapped wall that combines a printed surface with multi-touch features and animated content. Touching the printed surface brings different areas to life and dynamically visualises them. The mural shows, for example, how personal data finds its way into the cloud – and to large internet companies such as Facebook. A calibration tool allows the animations to be easily and effectively calibrated to the corresponding mural prints.
Photos: Ars Electronica Solutions

Ars Electronica Solutions
Project facts
Client: Ars Electronica Solutions
Context: Viennese Chamber of Labor Exhibition "Out of Control"
Implementation time: 12 weeks
Finishing date: September 2018
high-resolution particle effect on the touchscreen
interactive wall projection
web-based content management system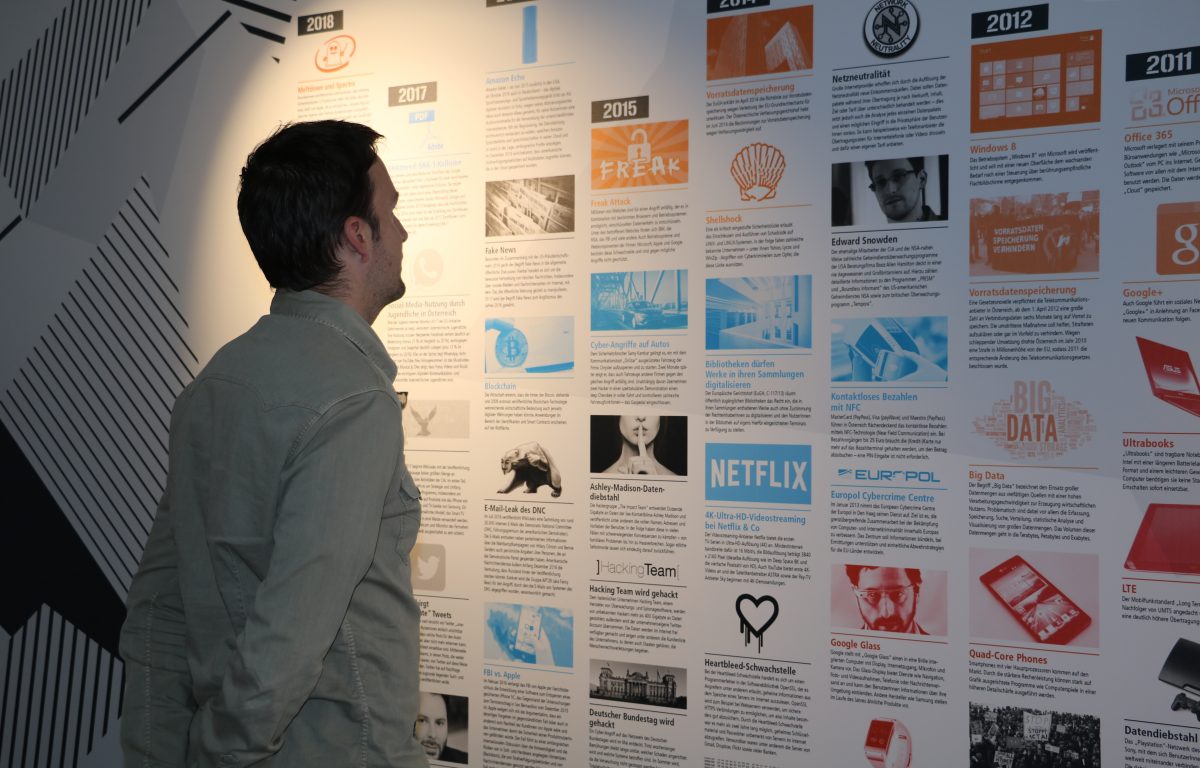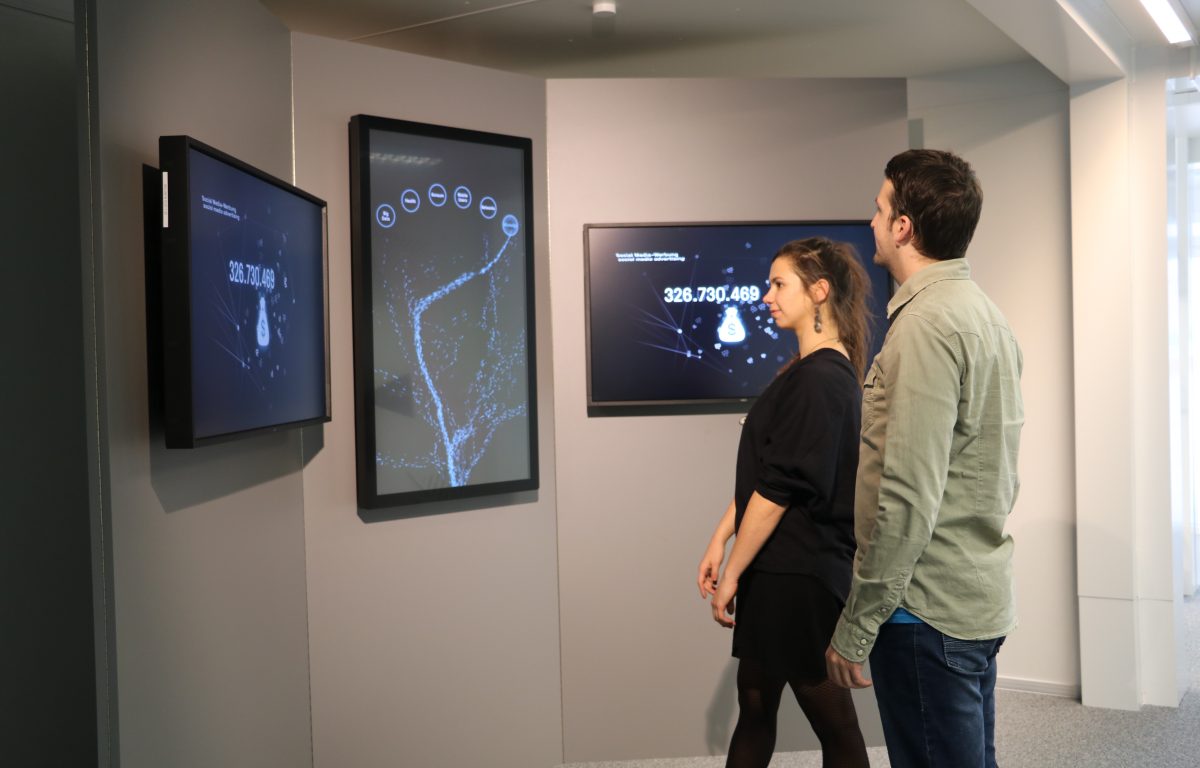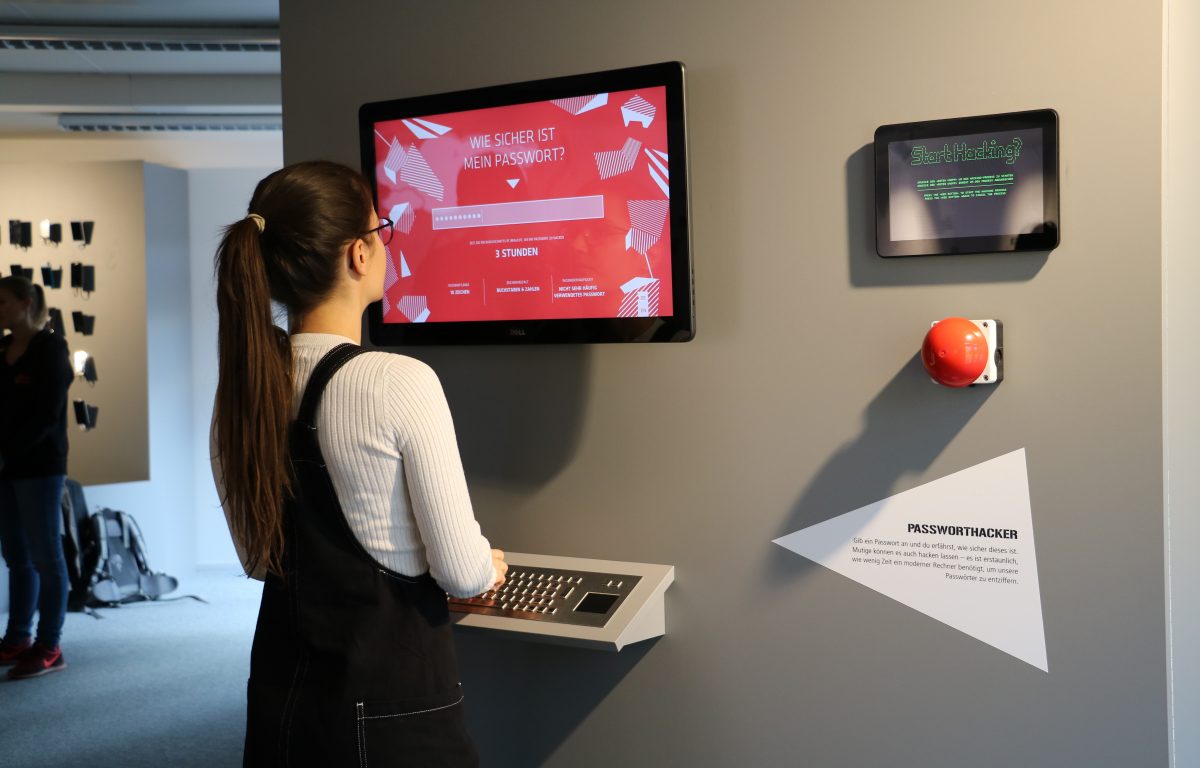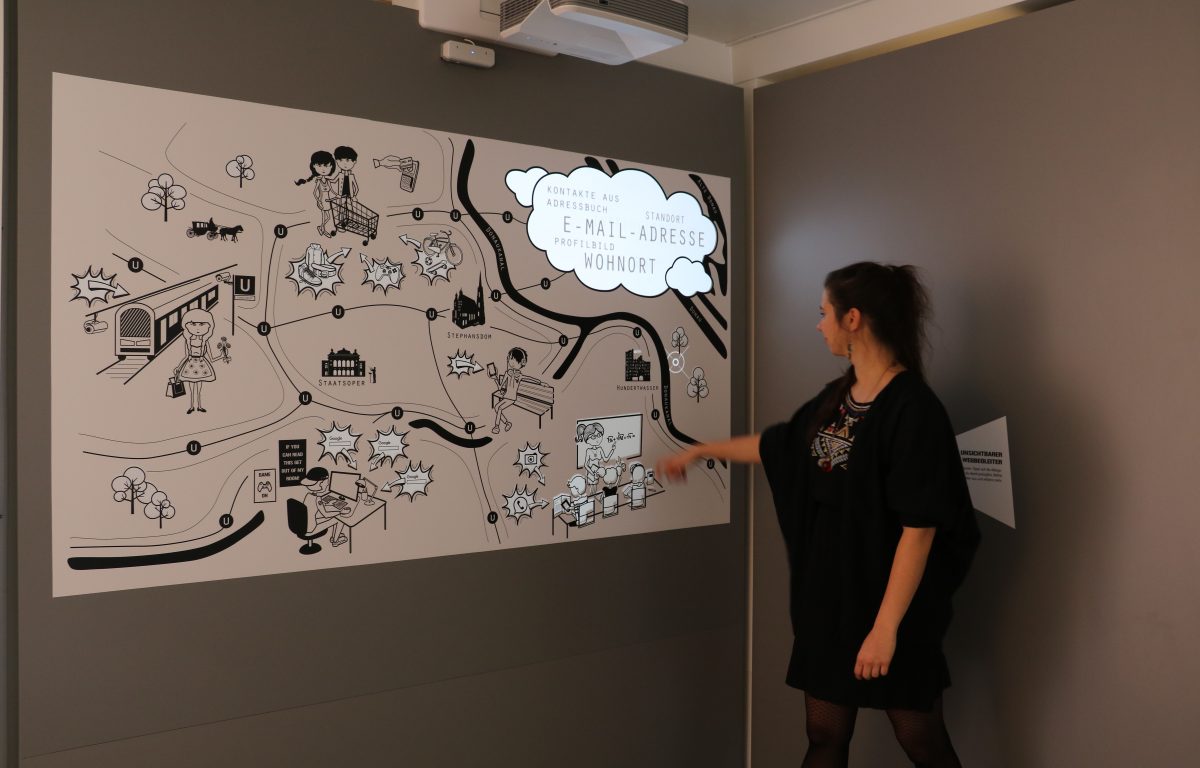 Our partner Garamantis collaborated with us expediently, pragmatically, and with a lot of enthusiasm and love for the project. The extensive wall projection with its storytelling features has become one of the exhibition's highlights. Visitors marvel at the effects of the numerous interactive stations inside the exhibition, which operate and fulfill their duties absolutely reliably.
Interactive Projection
If Walls Could Tell Stories … Make them Entertaining and Interactive, Please. Use projection mapping…
Multi-Touch Software
Definitely No Standard-Issue Product, Just Like Yours. Unless You Develop ISO Standards. Individual software development…