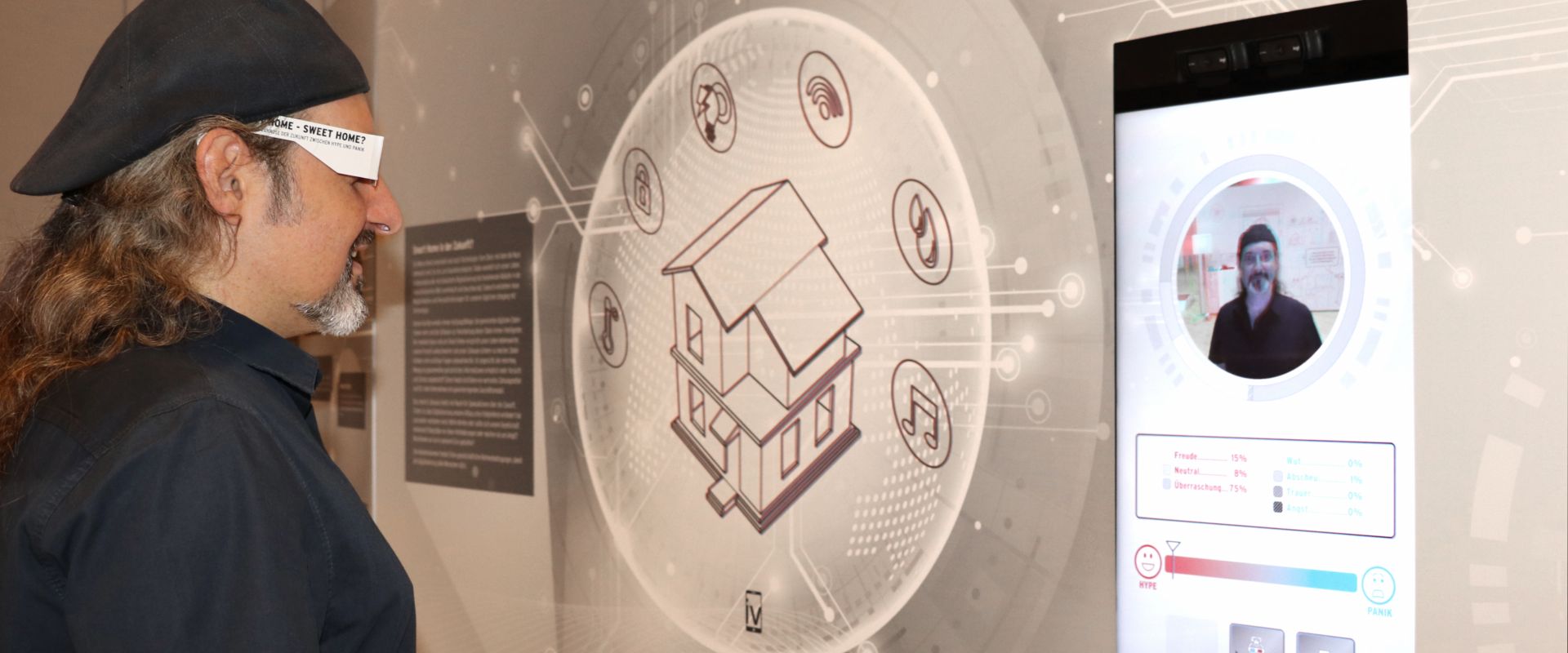 Smart Home Exhibition
Interactive exhibition on technological possibilities and data security
"Smart Home – Sweet Home?" is the title of an exhibition on the subject of smart homes organized by the Salzburg Chamber of Labour in cooperation with Ars Electronica Solutions. Starting in October 2019, the effects of the increasing digitalisation of our own homes on our everyday lives will be publicly examined for a year in Salzburg and in the district offices of the Chamber of Labour.
The smart home of the future promises a higher standard of living and better quality of life, more security and more leisure time. All these virtues are countered by the threat of a loss of privacy, the fear of a "transparent household" and extreme dependence on electricity and internet providers.
Five sections of the exhibition will examine various aspects of home automation technologies and illustrate them with informative, interactive installations. On behalf of Ars Electronica Solutions, Garamantis had the opportunity to contribute a large part of these interactive exhibits.
An eye-tracking system mounted underneath a monitor analyses and evaluates the eye movements of the person standing in front of it. This information, in turn, is used by the Mind Reader – Pizza of Choice installation to identify the individual's desired ingredients for their favourite pizza in a matter of seconds. Symbols representing common pizza toppings appear on the monitor, and upon eye contact, miraculously find their way onto the pizza. The system is based on the assumption that a person's gaze subconsciously lingers a little longer on their favourite ingredients than on toppings they do not like. Perhaps our future home will know our food preferences before we do?
The bathroom features a 'smart mirror' that 'comes to life' when a person steps on the scales on the floor in front of it. When activated, the mirror displays the latest news and other relevant information – and, of course, the person's weight. Combined with fitness trackers, personal organisers and a personalised selection of news sources, an automated home will provide us with a constant stream of meaningful information.
Finally, a face and emotion recognition device automatically detects a visitor's mood using a 3D stereo camera and visualises the results on a monitor. The user sees his or her own stereoscopic image in anaglyph 3D through simple red-cyan glasses and can later take home a special printout as a souvenir, along with the glasses and the mood evaluation sheet.
Photos: Ars Electronica / My Trinh Müller-Gardiner

Ars Electronica Solutions
Project facts
Client: Ars Electronica Solutions
Context: Smart Home Exhibition
Finishing date: October 2019
eye-tracking system
smart mirror
facial and emotion recognition device by means of a 3D stereo camera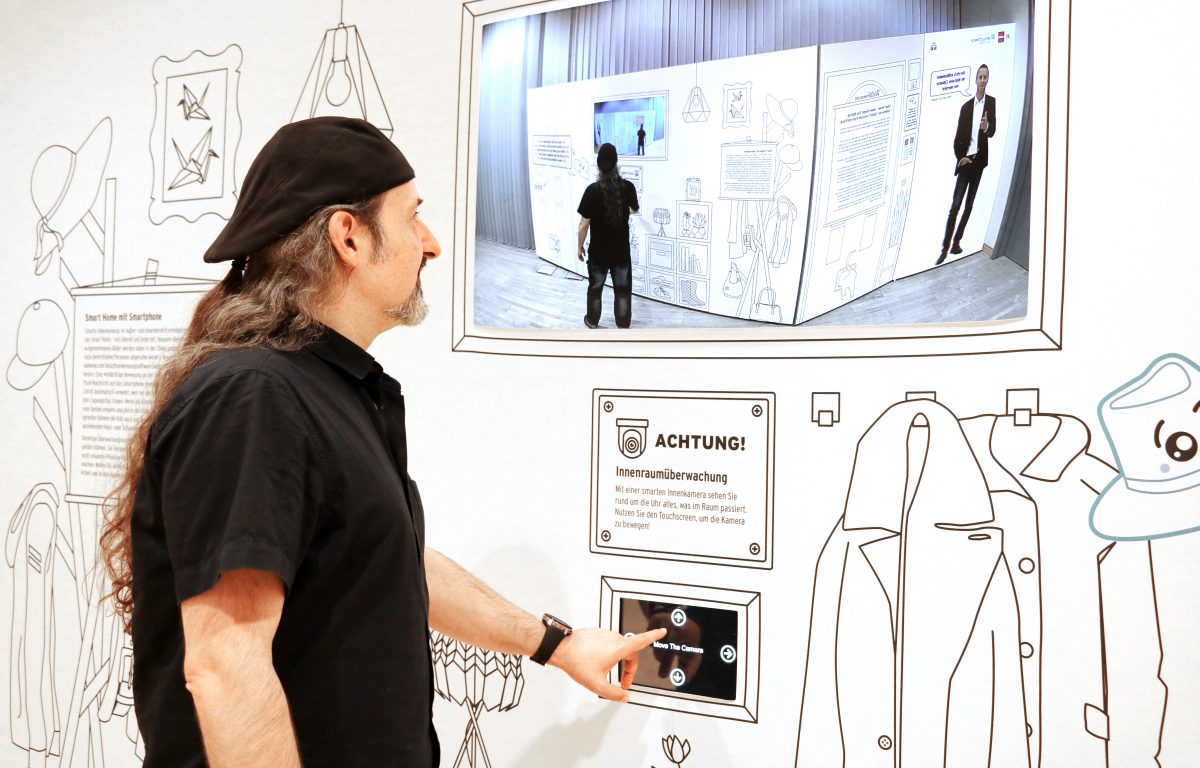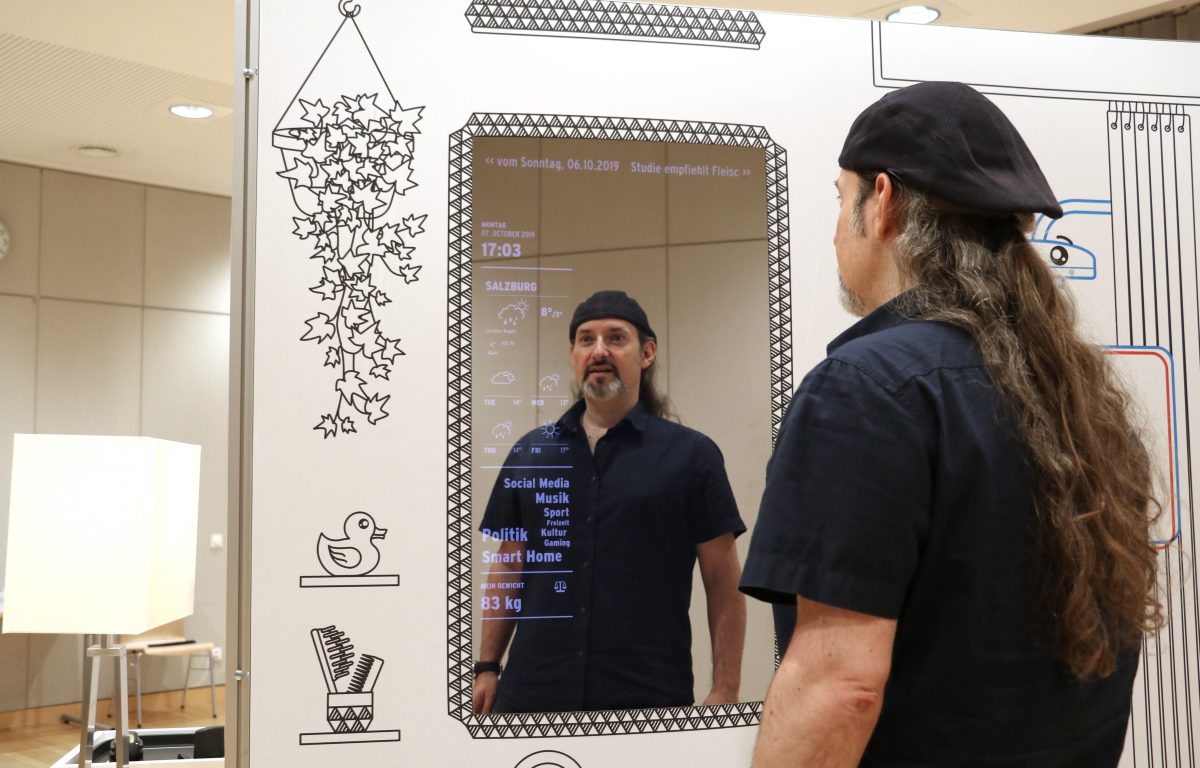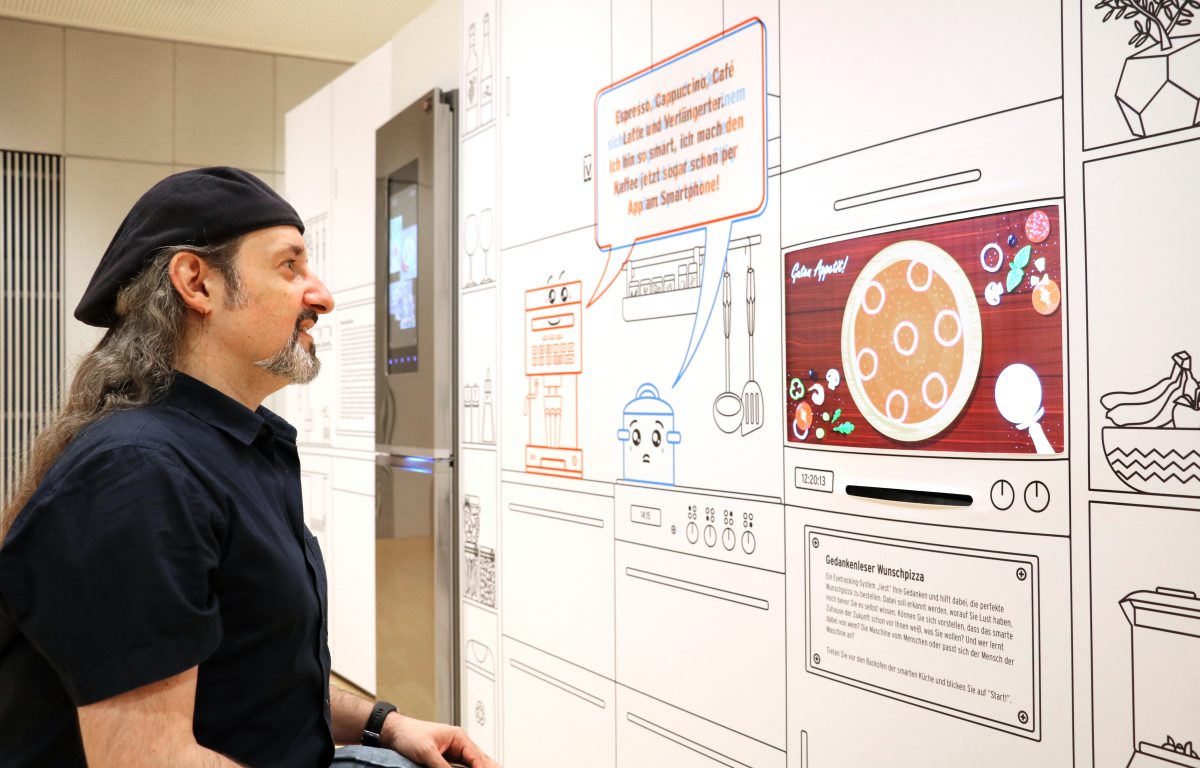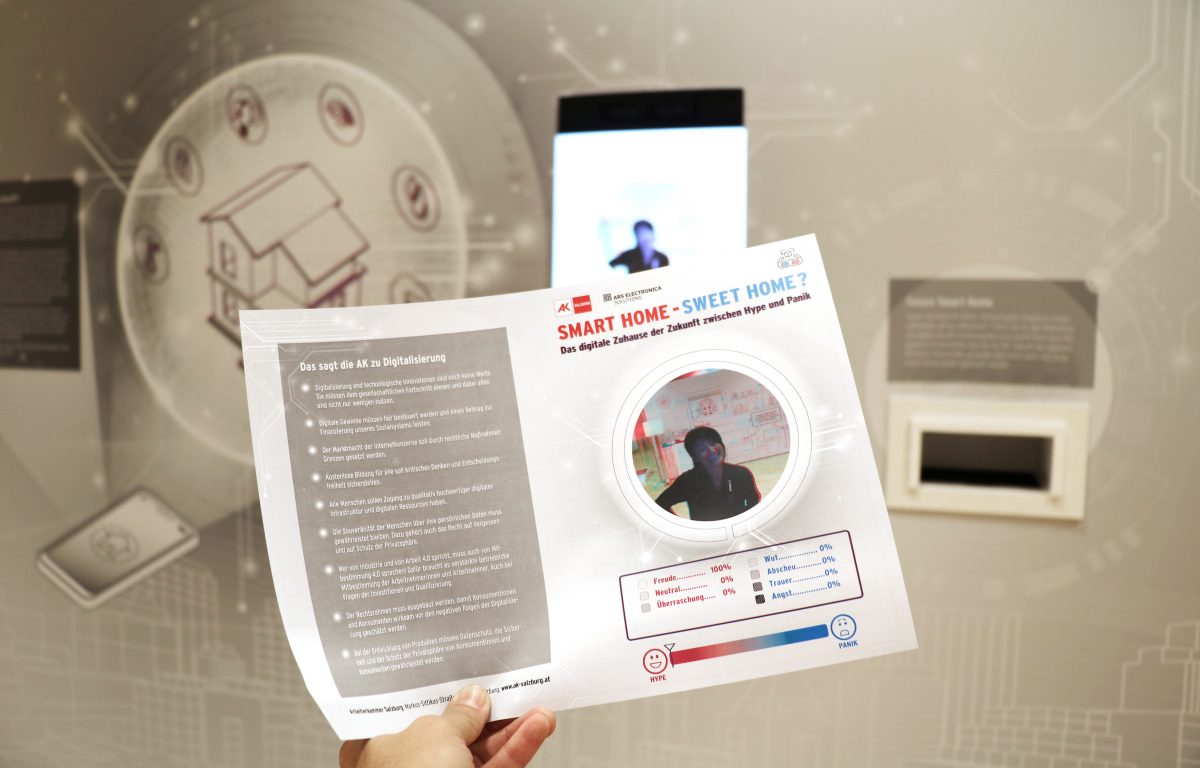 From the initial idea, to the development of a concept, to the realization of customer installations, Garamantis is a reliable partner with whom Ars Electronica Solutions always enjoys working together. If creativity, professional competence and charm come together, the positive result is already preprogrammed!
Multi-Touch Software
Definitely No Standard-Issue Product, Just Like Yours. Unless You Develop ISO Standards. Individual software development…