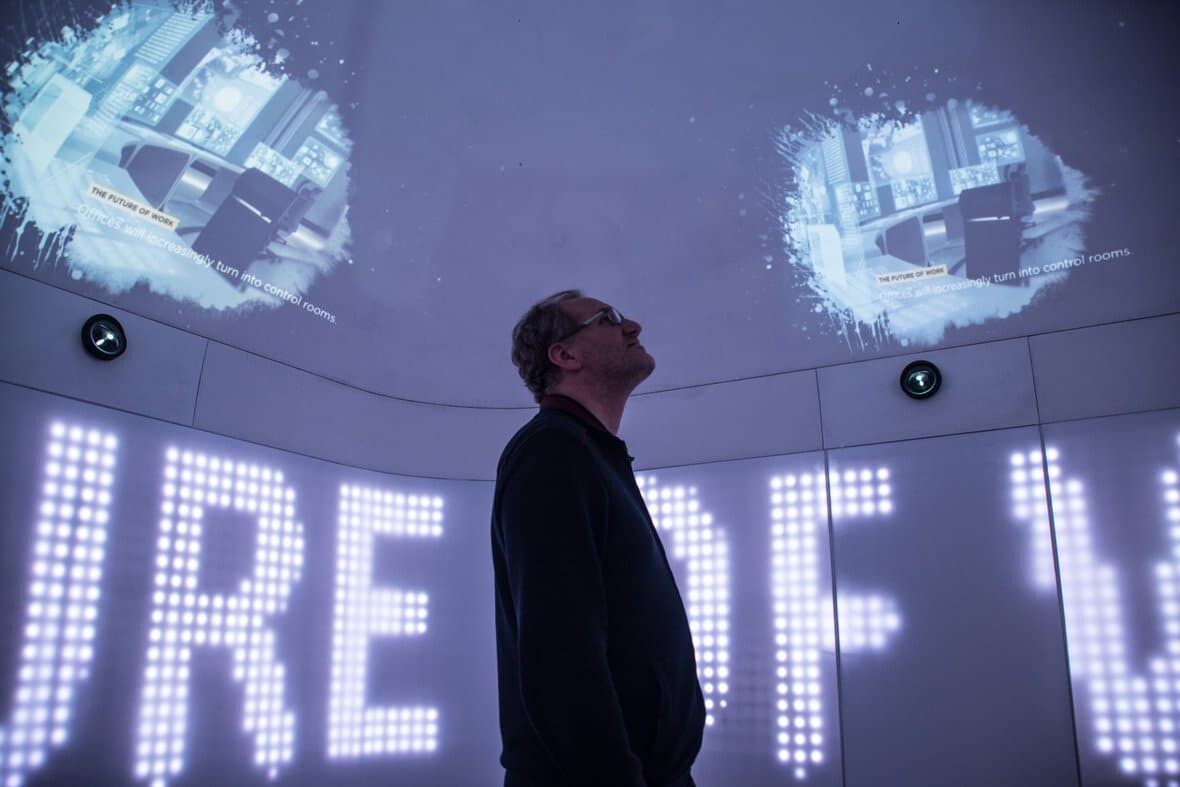 Umdasch Group at Weltmuseum Vienna
Interactive exhibition with two pavilions by Umdasch Group in celebration of the company's 150th anniversary
The Umdasch Group is one of the oldest and most-established businesses in Austria, which in 2018 celebrates its 150th company anniversary at the Weltmuseum Vienna. The corporation consisting of the three subsidiaries Doka Group, Doka Ventures and Umdasch Shopfitting Group dedicates an interactive exhibition to the subjects of past, present and future.
In two pavilions this exhibition addresses the role companies play in mastering today's global challenges. One of these– the Past Pavilion – recounts the milestones of the company history from a point of view that keeps the historical circumstances surrounding those events in focus. The second pavilion is dedicated to the future of mankind and carries the viewer off into the world of tomorrow. The exciting thing about this exhibition is its interactive multimedia presentation which uses the latest state-of-the-art technologies and was conceived and realized by Ars Electronica Solutions.
The Past Pavilion's centerpiece in the middle of the room with its shape of a tree trunk reflects the importance of the company's evolutionary history. On screens arranged on the walls surrounding the trunk, international company staff members tell their stories to the listening visitors. A combination of large wall print and interactive screens recreates, for instance, the 1960s on a semi-transparent monitor or provides background information on the construction of the world's tallest building. Other stations feature a hologram showcase as well as multi-touch screens and single-hand-use audio receivers.
The Future Pavilion offers a prospect of the possible future development of mankind. Along the lines of current megatrends such as the growing scarcity of resources and energy, urbanization, and Work 4.0, a projection on the domed ceiling provides an entertaining insight into future's requirements and possibilities.
On behalf of Ars Electronica, Garamantis has devised and implemented the central content management system and had the chance to support the exhibition's conceptional development. The network-based CMS provides all interactive stations inside the exhibition with matching configuration and content. Initial implementation of the exhibition control system took place at the Weltmuseum in Vienna, with the participation of both Ars Electronica Solutions and Garamantis.
Pictures: Copyright Ars Electronica and Vanessa Graf

Ars Electronica Solutions
Project facts
Client: Ars Electronica Solutions
Context: Umdasch Group at Weltmuseum Vienna
Implementation time: 12 weeks
Finishing date: March 2018
central exhibition control
web based content-management-system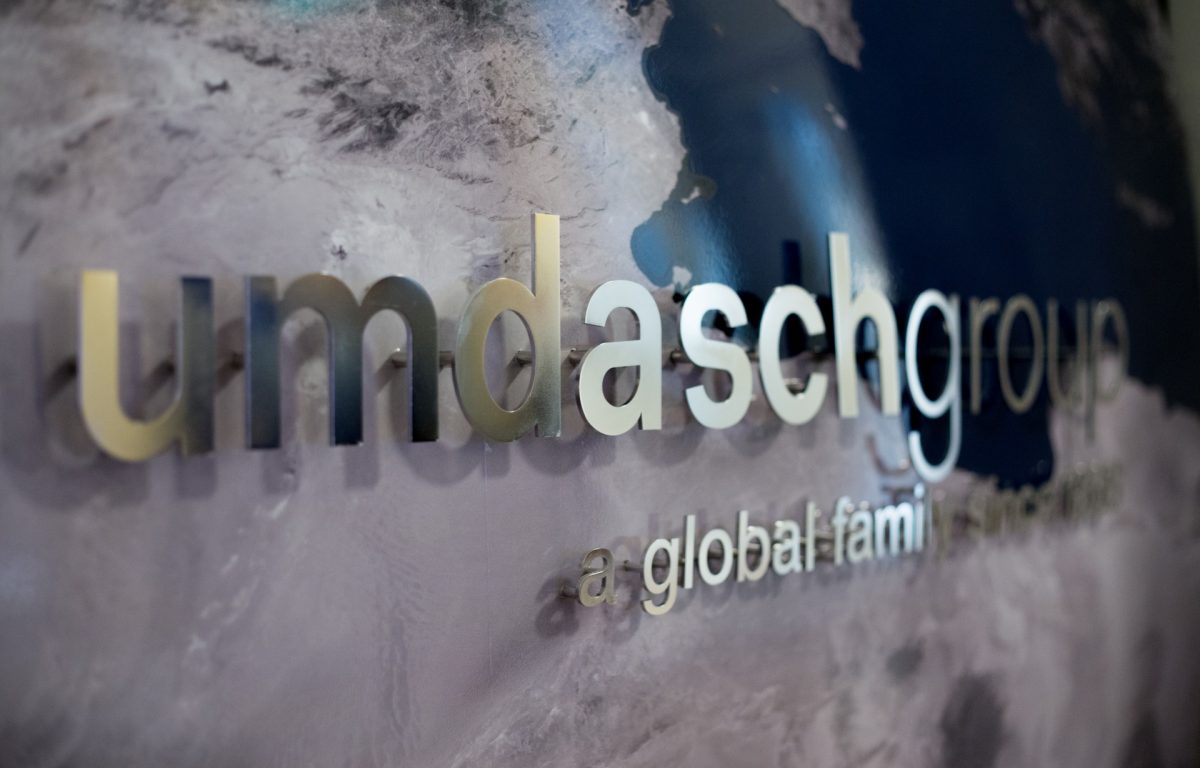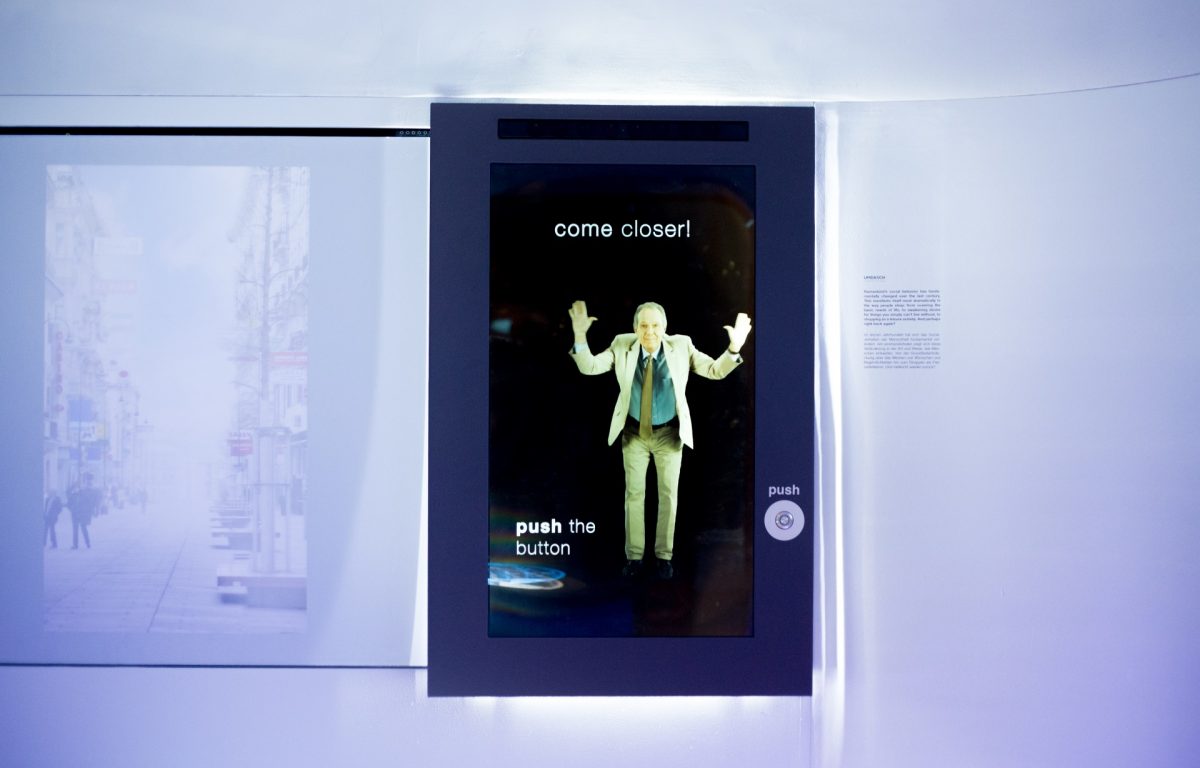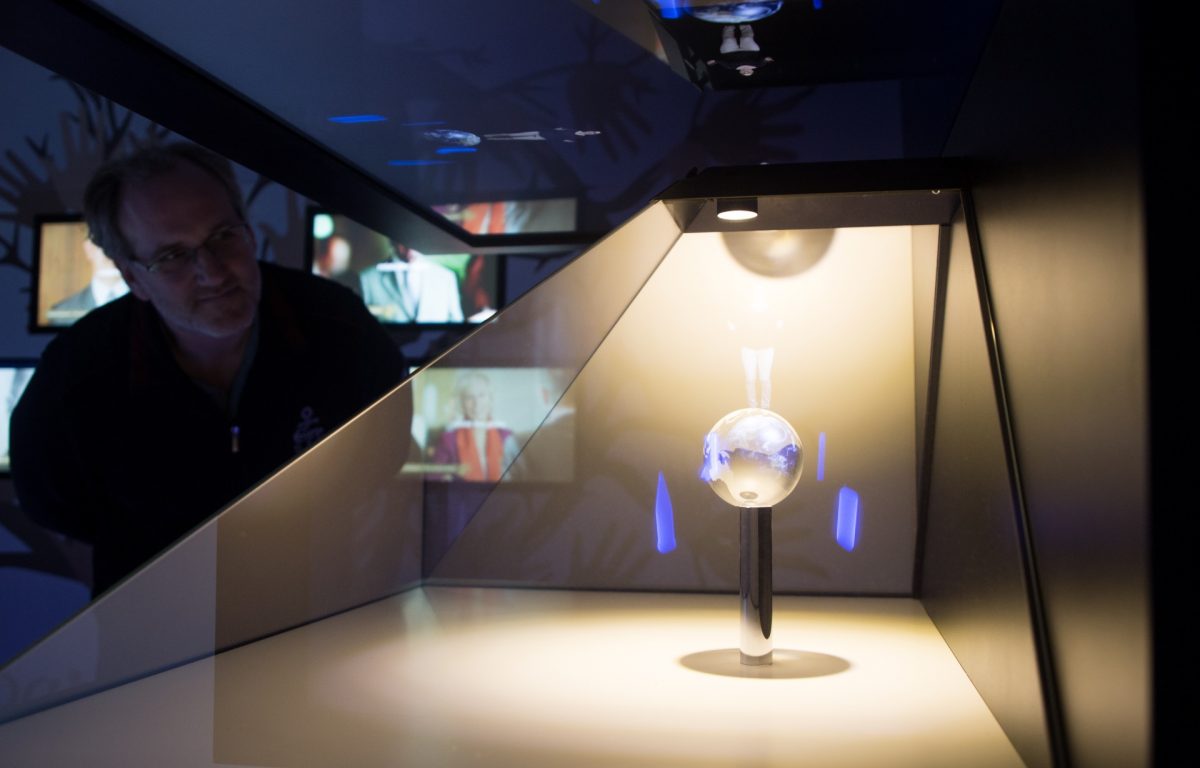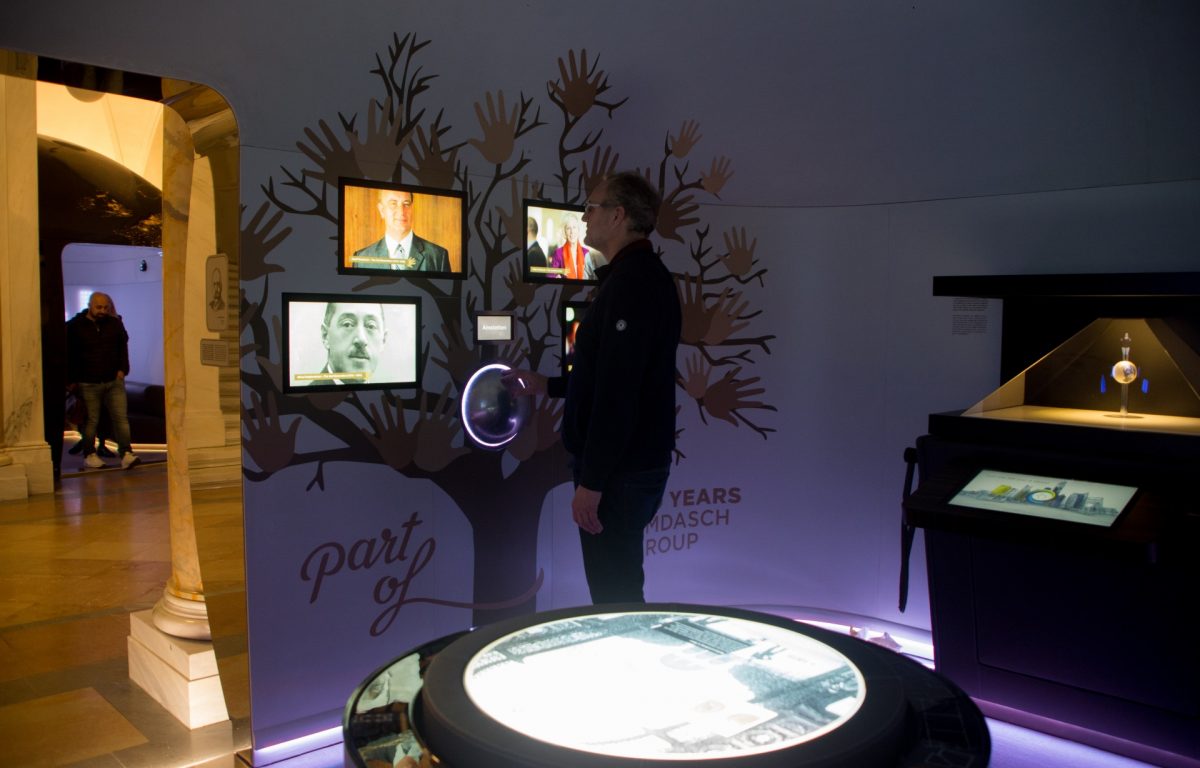 No matter whether we're in need of creative software solutions for one of our outlandish ideas or rather like to fall back on tried and tested technologies like their CMS– with Garamantis we're always well cared-for. In all our projects Garamantis has been the guarantor of straightforward communication, solution-oriented work and high-quality results. Also because of their friendly, accommodating and reliable support we, as satisfied customers, are always happy to return. Thank you!