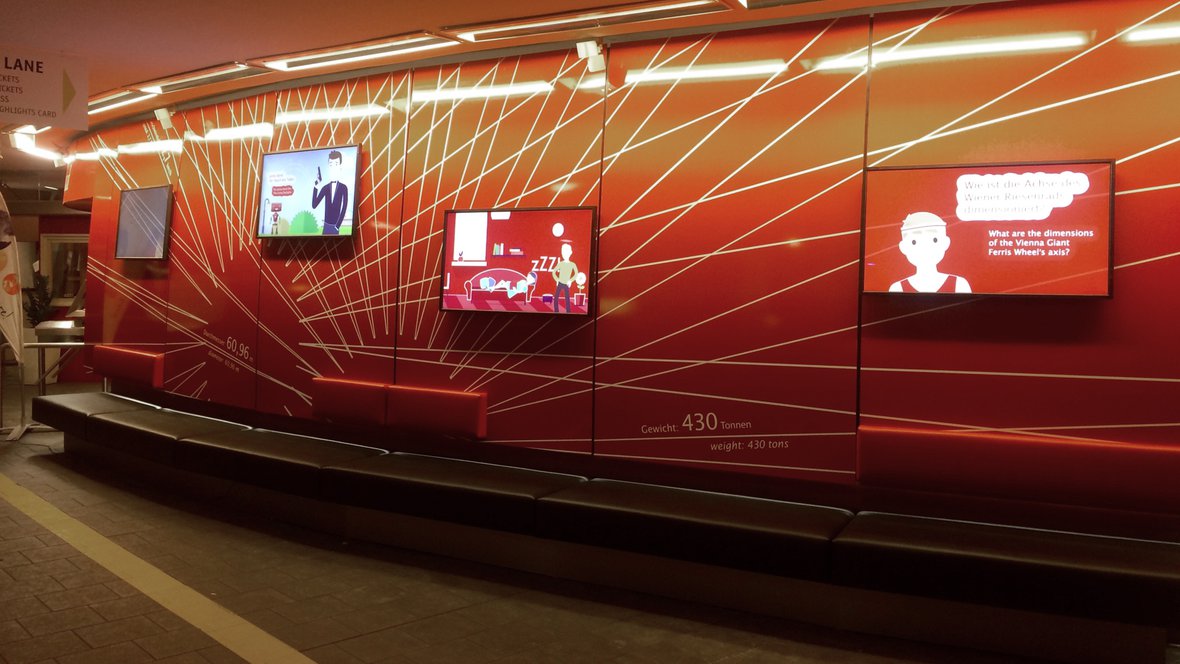 Vienna giant Ferris wheel
Media wall with networked screens for Vienna's landmark
The famous Viennese Riesenrad was erected in 1897 as one of the largest Ferris wheels of its time. But since then, time has anything but stopped here, and so nowadays the city's landmark presents itself in a modern way – with a multi-media wall to entertain visitors waiting for their turn to take a ride.
On behalf of Ars Electronica Solutions, who had been commissioned with the media design of the new foyer, Garamantis has realized the matching software. Four networked screens set into a printed wall at first seem to disappear within the uniform surface, only to suddenly reveal the digital content they display.
For this foyer, a comic-style family, who give information about the Ferris wheel, was created, along with a special own mascot that always knows all the right answers to this family's questions. For the most part, the information presented on the media wall is of a historical and technical nature: old archival material was edited and prepared so as to be suitable for all age groups, but the presence as well makes its appearance every now and then – in the shape of a camera live feed from the cabins.
Pictures: Ars Electronica Solutions

Ars Electronica Solutions
Project facts
Client: Ars Electronica Solutions
Context: Vienna Giant Ferris Wheel
Implementation time: 8 weeks
Finishing date: January 2018
Media wall with sunken screens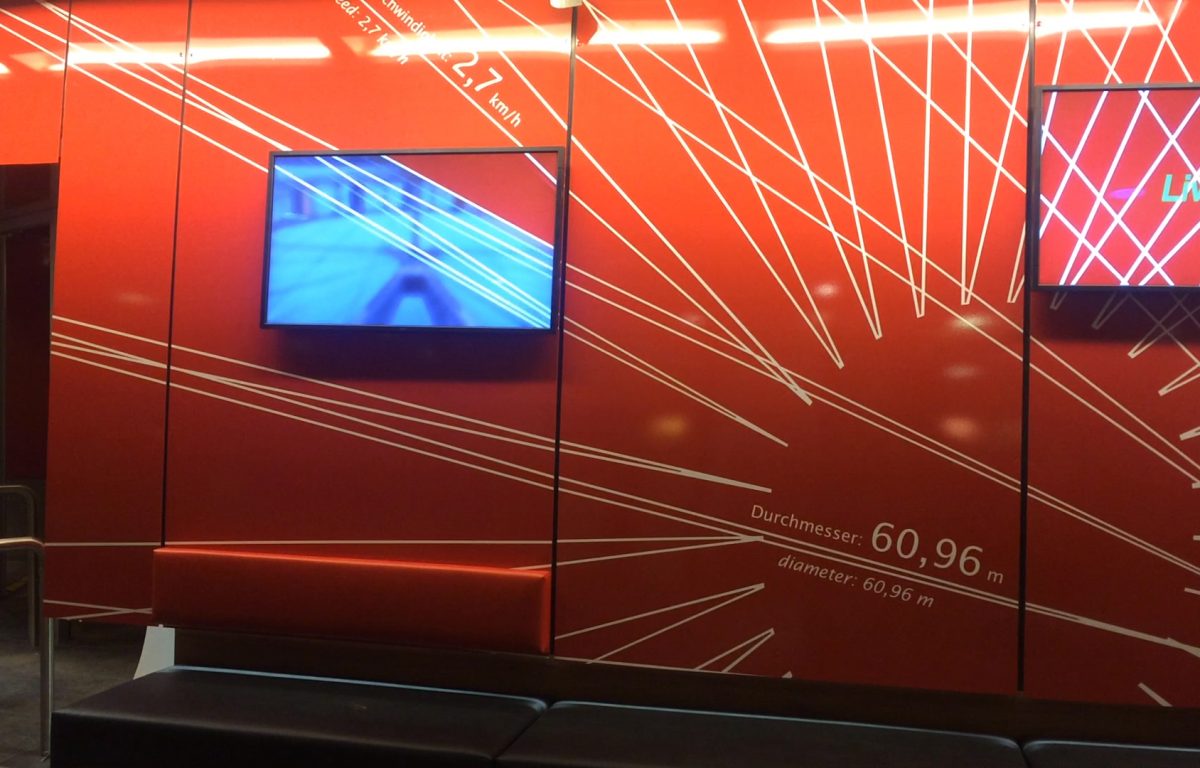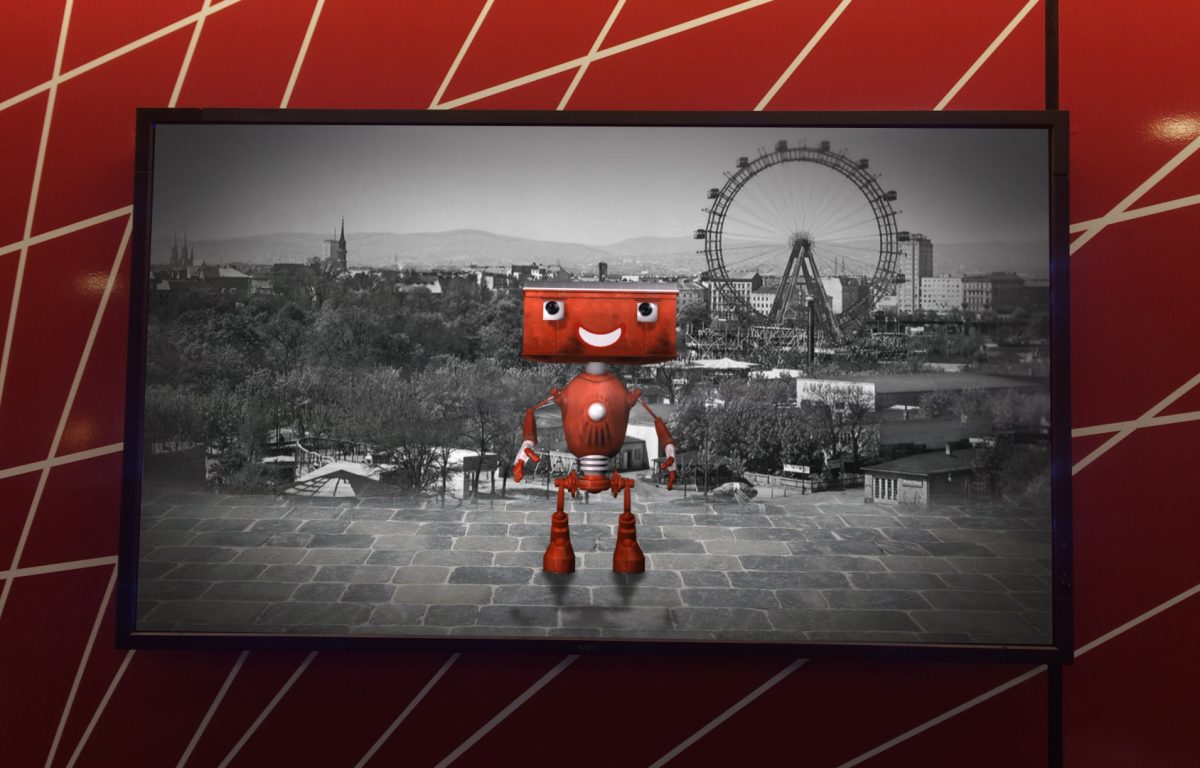 Multi-Touch Software
Definitely No Standard-Issue Product, Just Like Yours. Unless You Develop ISO Standards. Individual software development…