G20 Conference – ONEWORLD without hunger is possible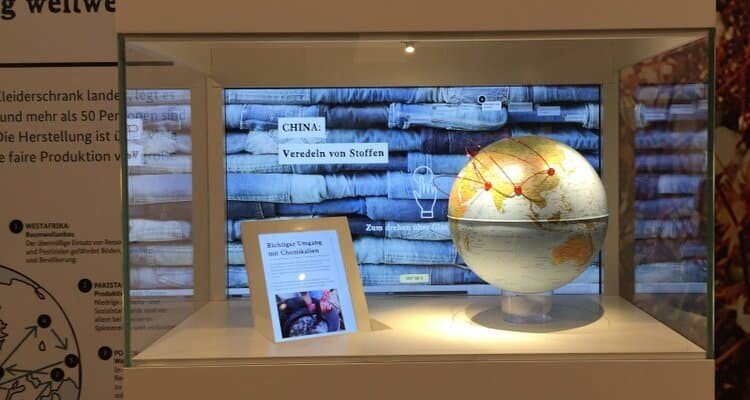 The German Federal Ministry for Economic Cooperation and Development (BMZ) invites stakeholders from politics, business, academia and civil society from Germany and abroad to the high-level G20 conference "One World without Hunger is Possible" in Berlin on April 27 and 28, 2017. The event will focus on youth employment in rural areas.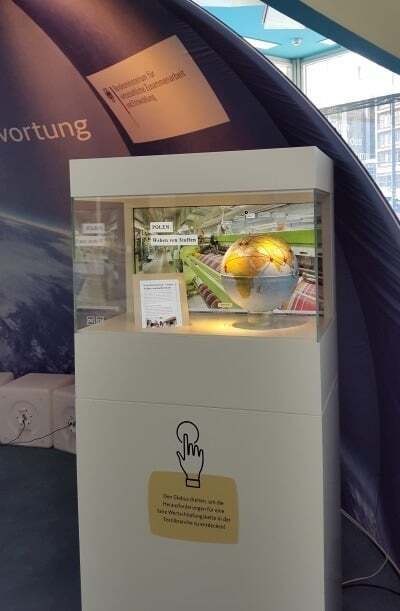 Interactive showcase presents global supply chains
One of the ways BMZ is showcasing its work is through the interactive showcase by Garamantis, which displays the global commodity flows of cotton from production to sale. Users can use a touch gesture to rotate the globe on the glass of the showcase and find out about the working conditions in the respective countries, for example. Users can also switch between different languages by touch gesture.
We have already provided interactive installations with various contents for the BMZ at the Green Week 2017 and at the ITB 2017.