Joint celebration of the SACEOS trade association and SingEx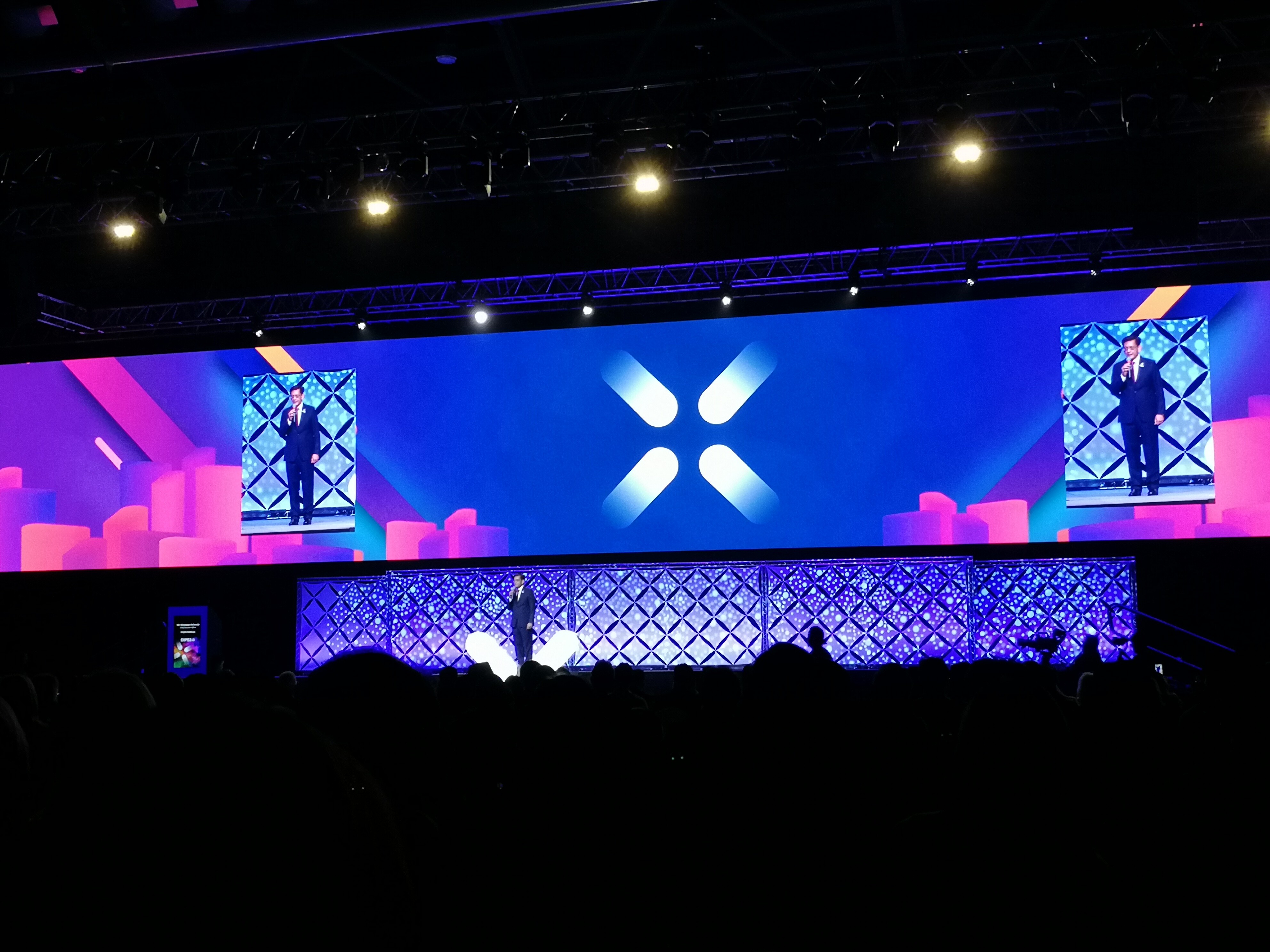 Die Messe- und Veranstaltungsbranche feiert Anfang des Jahres in Singapur. Unter dem Motto #SACEOS40Anniversary zelebrierte der hiesige Branchenverband das Wachstum und die Entwicklung, sowie Verbesserungen der Infrastruktur in dem für Events weltweit bekannten Stadtstaat. Verantwortlich für die Veranstaltungsorganisation war unser Partner Hustle&Bustle. Auf der angeschlossenen Leistungsschau der Messe konnten sich Garamantis mit einem interaktiven Messestand präsentieren.
Es fielen gleich zwei Feierlichkeiten zusammen am 16. Januar 2020: Der Branchenverband SACEOS (Singapore Association of Convention and Exhibition Organisers and Suppliers) feierte 40 jähriges Bestehen und die Messe Singapur SingEx feierte neue AV-Ausstattung und Messe-Angebote. Es war klar, dass es eine große Party für die 1.000 geladenen Gäste werden wird, wenn der wichtigste Verband in der größten Event-Location Singapurs feiert. So gab es unter anderem ein Chinesisches Neujahrsfest sowie ein Gala-Dinner für 400 ausgewählte Gäste an dem auch der CEO der Messe Singapur, Aloysius Arlando, sowie der Oberste Staatsminister für Handel, Industrie und Bildung, Chee Hong Tat, teilnahmen. Während einer Preisverleihung konnte unser Partner Hustle&Bustle dann gleich noch zwei Auszeichnungen als "Pionier der Branche" und für das "inspirierendste Event" abräumen.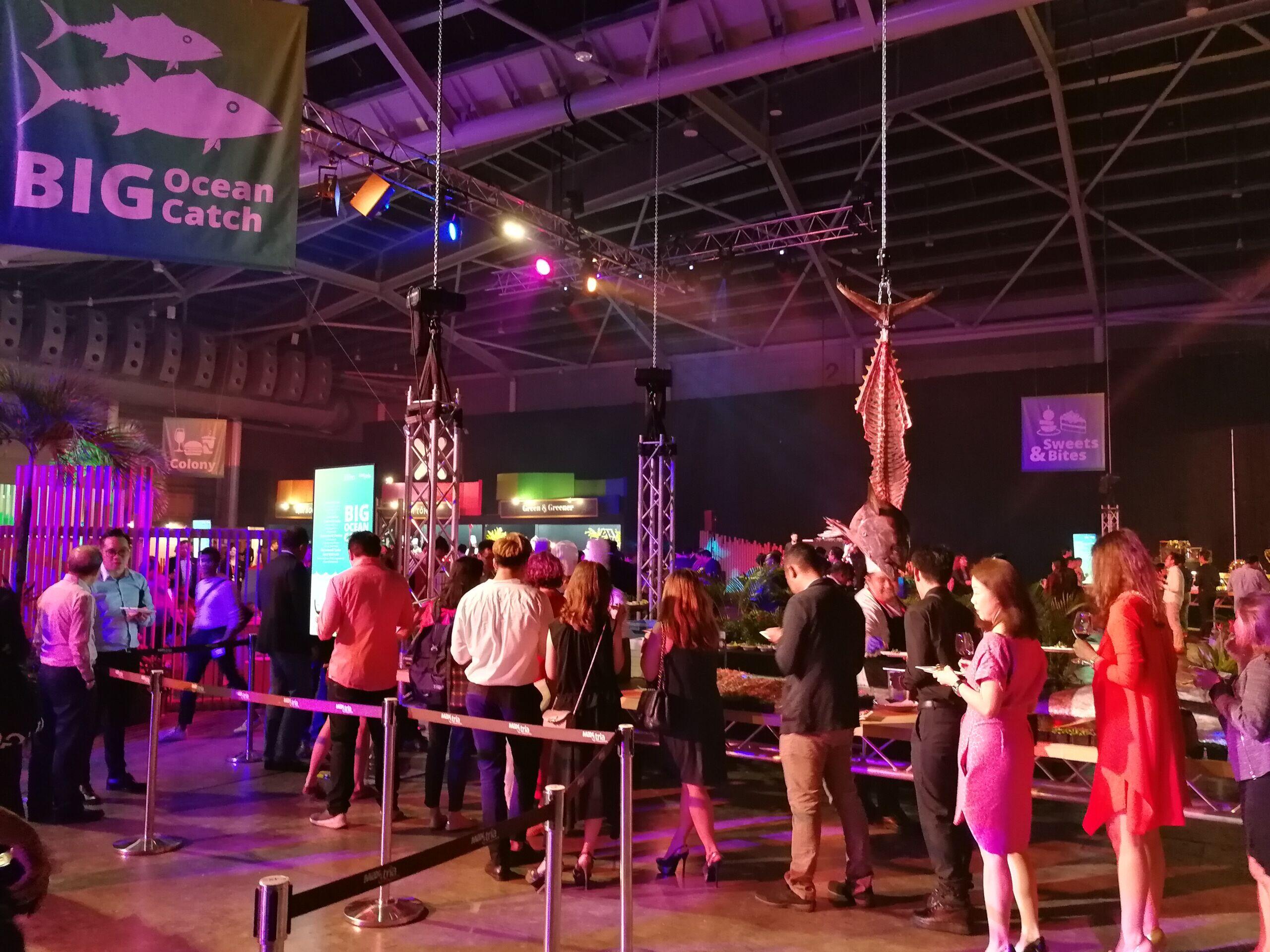 Die MICE Branche (Meetings, Incentives, Conventions, Exhibitions) ist eine Schlüsselbrache für Wachstum und internationale Bedeutung von Singapur. Garamantis durfte vor Ort das interaktive Messe-Setup aus dem Hustle&Buste Showroom präsentieren: Einen Multitouch-Scanner-Tisch, der beispielsweise gemalte Chamäleons zum Leben erweckte mit angeschlossener Screen-Wall, sowie eine Multitouch-Vitrine, die das neue SACEOS-Logo präsentierte.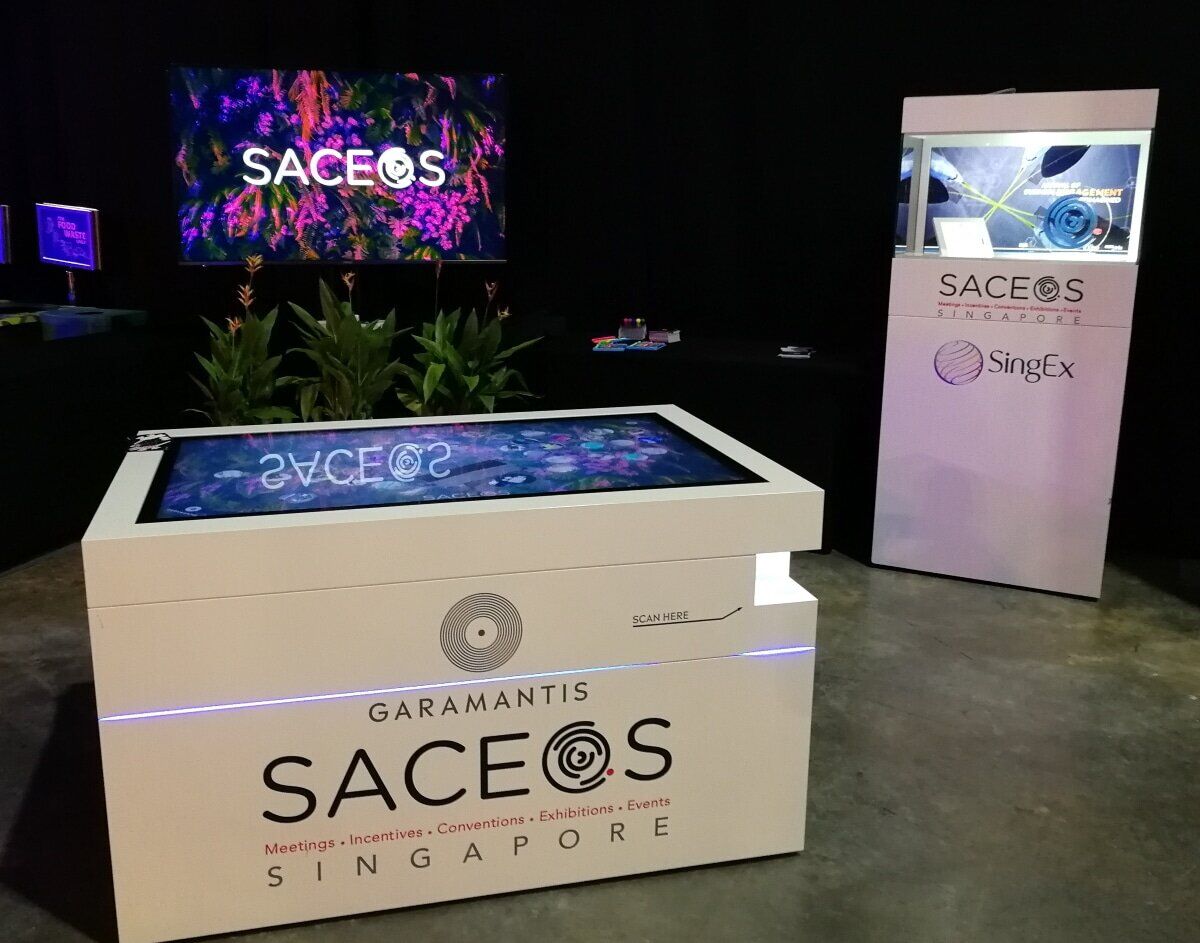 In der einwöchigen Zeit vor Ort konnte Garamantis einiges über die MICE Branche Singapurs erfahren sowie die Zusammenarbeit mit den geschätzten Kollegen von Hustle&Buste vertiefen.