Joint celebration of the SACEOS trade association and SingEx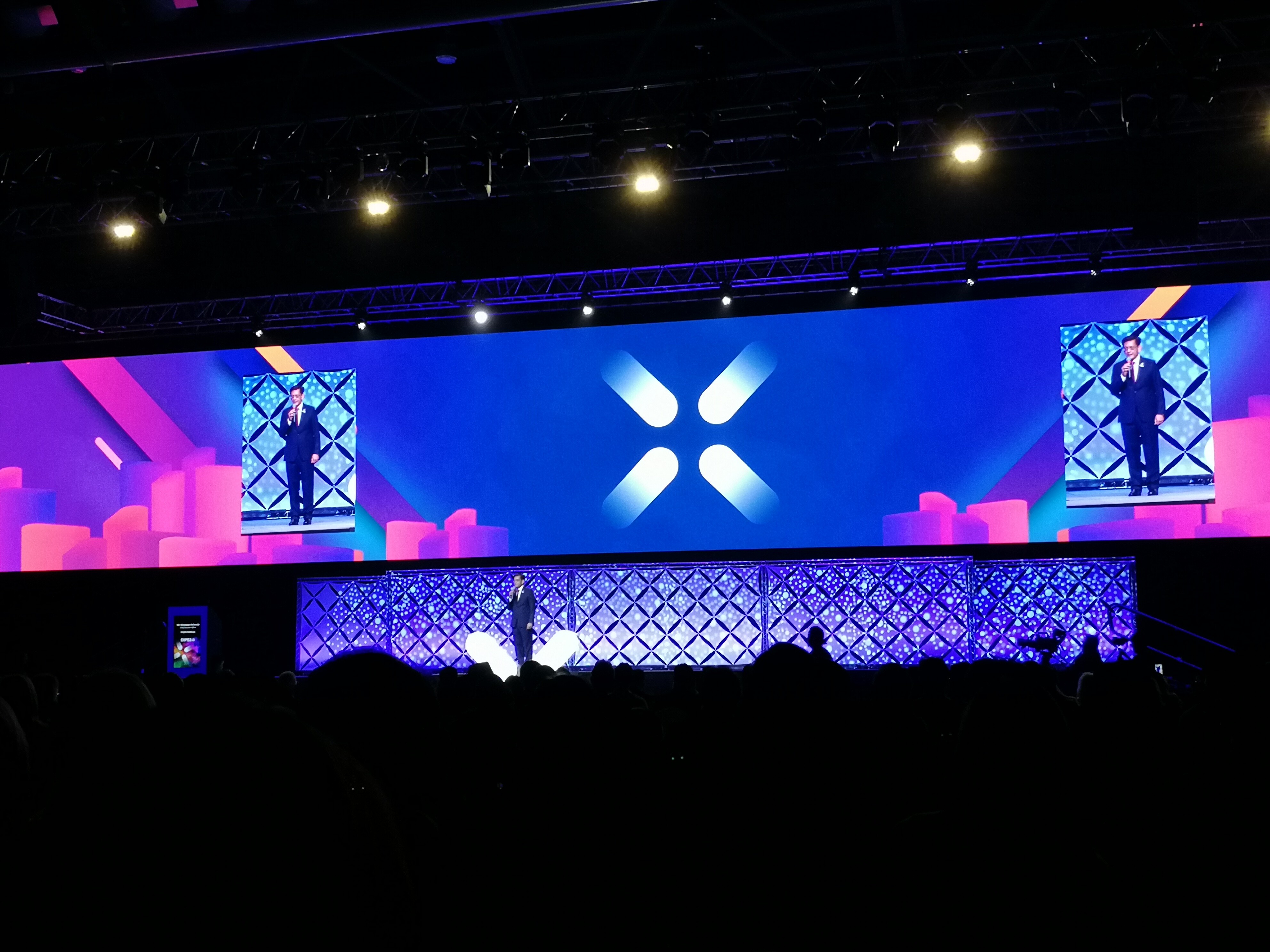 The exhibition and event industry celebrates in Singapore at the beginning of the year. Under the motto #SACEOS40Anniversary, the local industry association celebrated the growth and development, as well as improvements to the infrastructure in the city-state known worldwide for events. Responsible for the event organization was our partner Hustle&Bustle. Garamantis was able to present itself with an interactive booth at the exhibition's associated performance show.
Two celebrations coincided on January 16, 2020: the industry association SACEOS (Singapore Association of Convention and Exhibition Organizers and Suppliers) celebrated its 40th anniversary and the Singapore SingEx exhibition celebrated new AV equipment and exhibition offerings. It was clear that it was going to be a big party for the 1,000 invited guests as the most important association celebrated at Singapore's largest event venue. Among other things, there was a Chinese New Year celebration and a gala dinner for 400 selected guests, which was also attended by the CEO of Messe Singapore, Aloysius Arlando, and the Chief Minister of State for Trade, Industry and Education, Chee Hong Tat. During an award ceremony, our partner Hustle&Bustle won two awards for "pioneer of the industry" and for the "most inspiring event".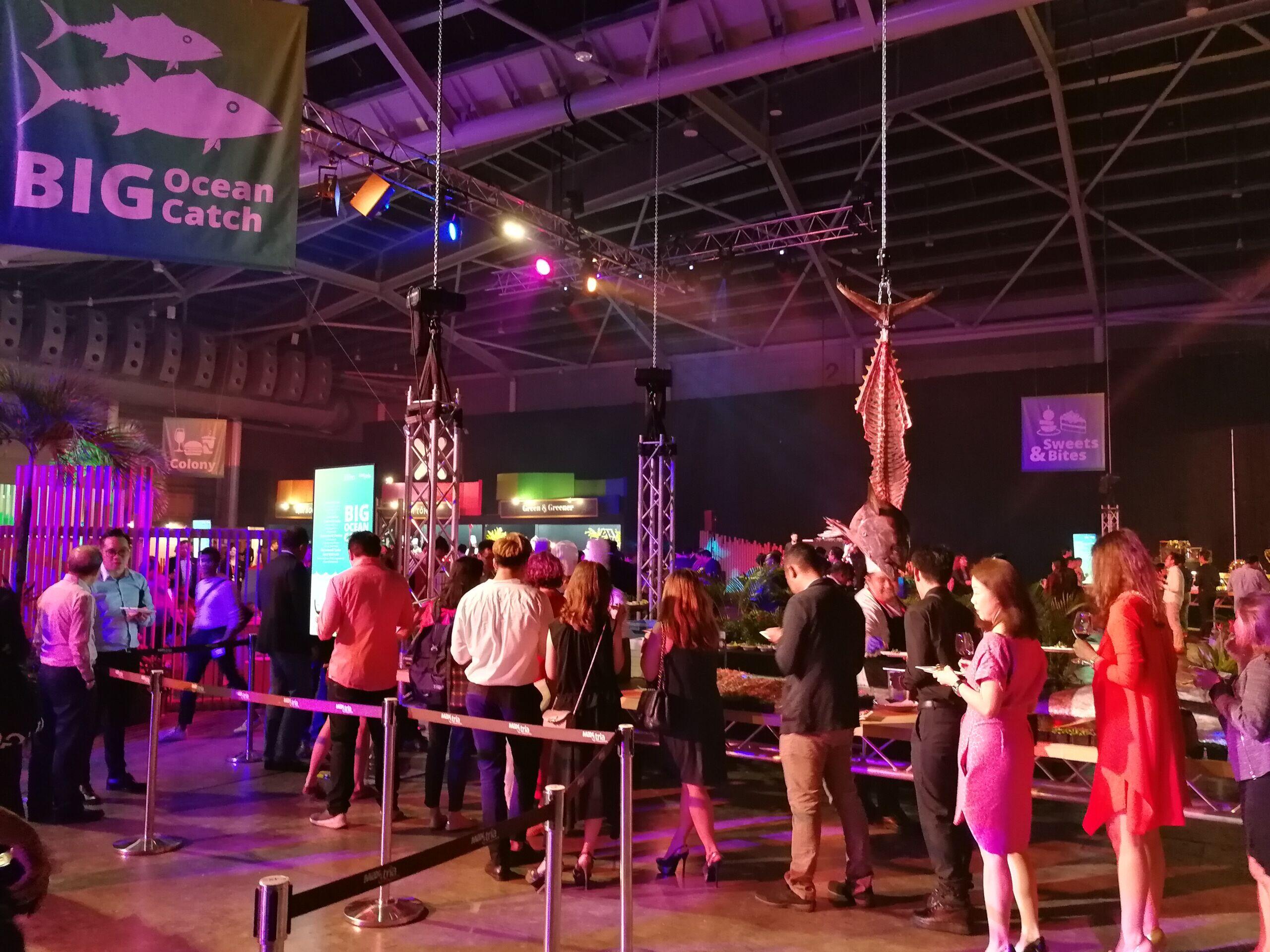 The MICE industry (Meetings, Incentives, Conventions, Exhibitions) is a key sector for Singapore's growth and international importance. Garamantis was allowed to present the interactive trade fair setup from the Hustle&Buste showroom on site: A multi-touch scanner table that brought painted chameleons to life with an attached screen wall, for example, as well as a multi-touch showcase that presented the new SACEOS logo.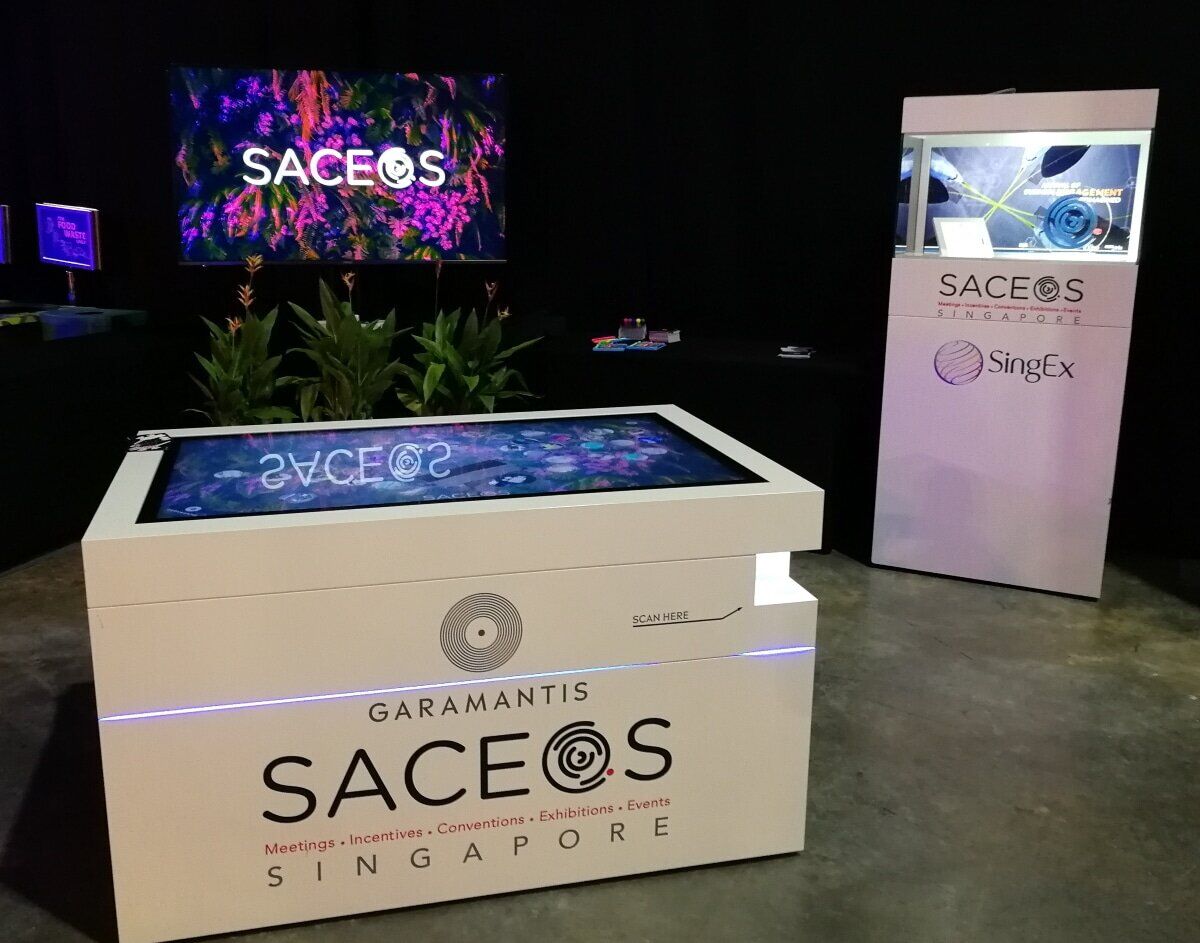 During the week-long time on site, Garamantis was able to learn a lot about Singapore's MICE industry as well as deepen the collaboration with his esteemed colleagues from Hustle&Buste.