Joint celebration of the SACEOS trade association and SingEx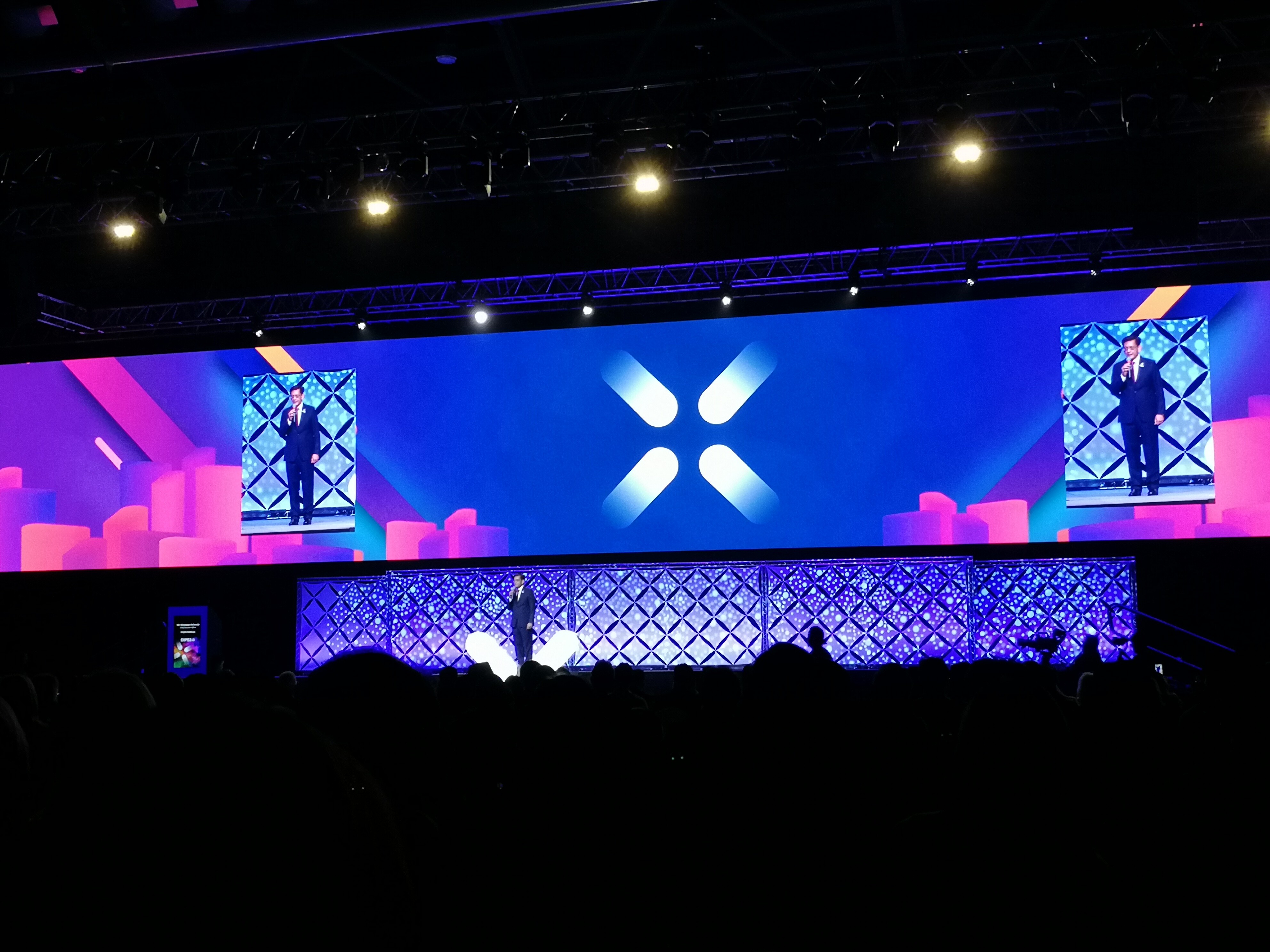 At the beginning of this year, Singapore's trade fair and conventions industry held a celebration. Under the tagline #SACEOS40Anniversary, the local trade association celebrated economic growth, development, and infrastructural improvement in the city-state famous for its events all over the world.
Our partner business Hustle & Bustle was in charge of the organization of this event, and Garamantis were able to present their business by contributing an interactive booth to the affiliated trade exhibition.
On January 16th, 2020 two festivities at once coincided: the local business association SACEOS (Singapore Association of Convention and Exhibition Organizers and Suppliers) commemorated its 40th anniversary, and Singapore's largest exhibition and convention organization SingEx celebrated its completely remodeled AV equipment and new trade show offers.
When the largest local business association convenes in Singapore's biggest event location to celebrate, there's no doubt about the outcome being a big party for 1.000 invited guests. Consequently, there were, amongst others, a Chinese New Year celebration and a gala dinner for 400 selected guests, attended by SingEx CEO Aloysius Arlando as well as Chee Hong Tat, Singapore's Senior Minister of State for the Ministry of Trade and Industry and the Ministry of Education.
Our partner business Hustle & Bustle was able to take home two prizes from an award ceremony in the process: one for being a "Pioneer of the Industry", and the other for "Most Inspiring Event".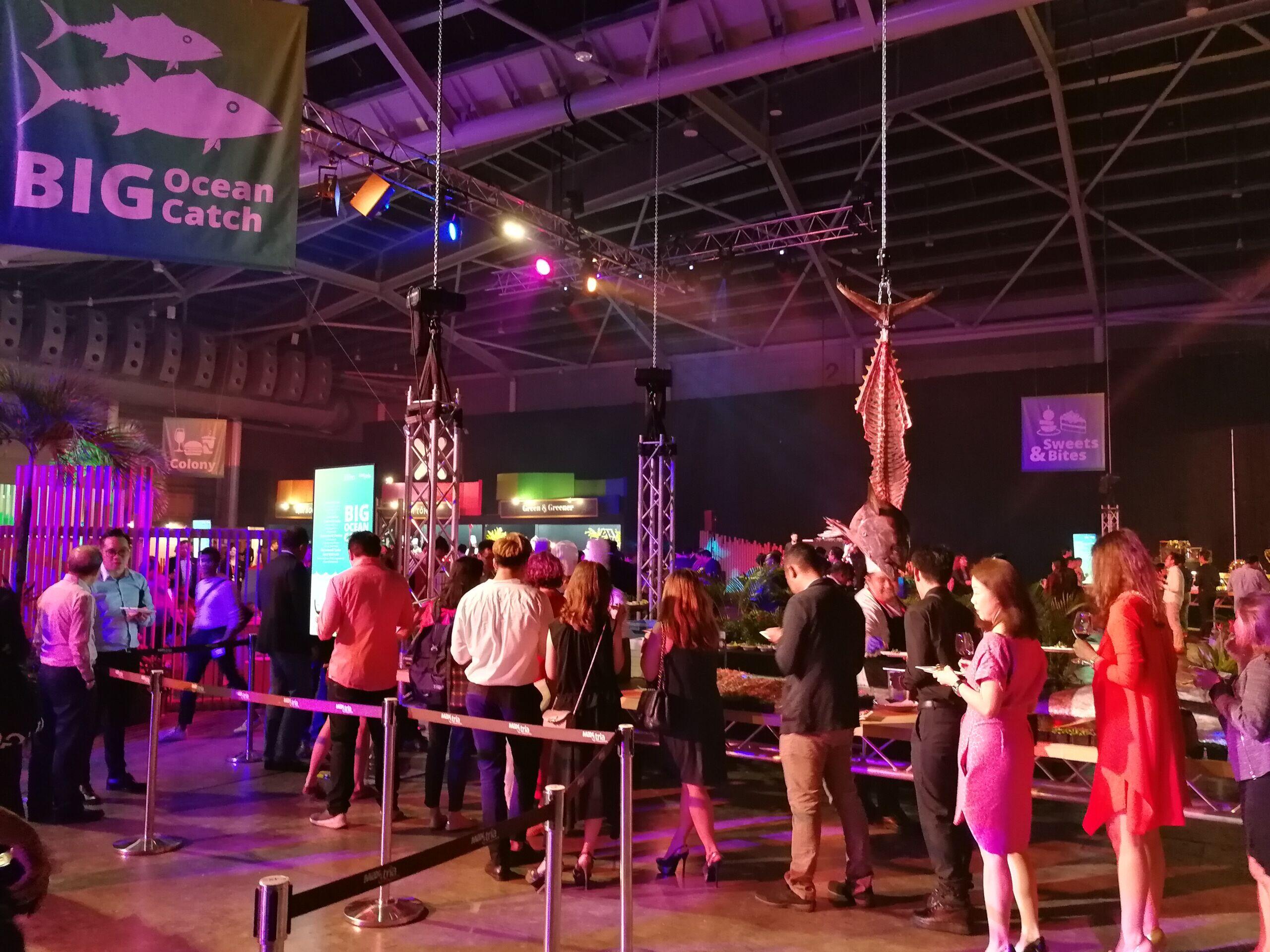 The MICE (Meetings, Incentives, Conventions, Exhibitions) sector is a key industry for Singapore's economic growth and the city's reputation and standing in the world. Garamantis had the opportunity to showcase their interactive trade show setup currently installed in the Hustle & Bustle showroom: a multi-touch scanner table which, by means of a connected monitor wall, brought drawings of chameleons to life, and a multi-touch display case that presented SACEOS' new logo.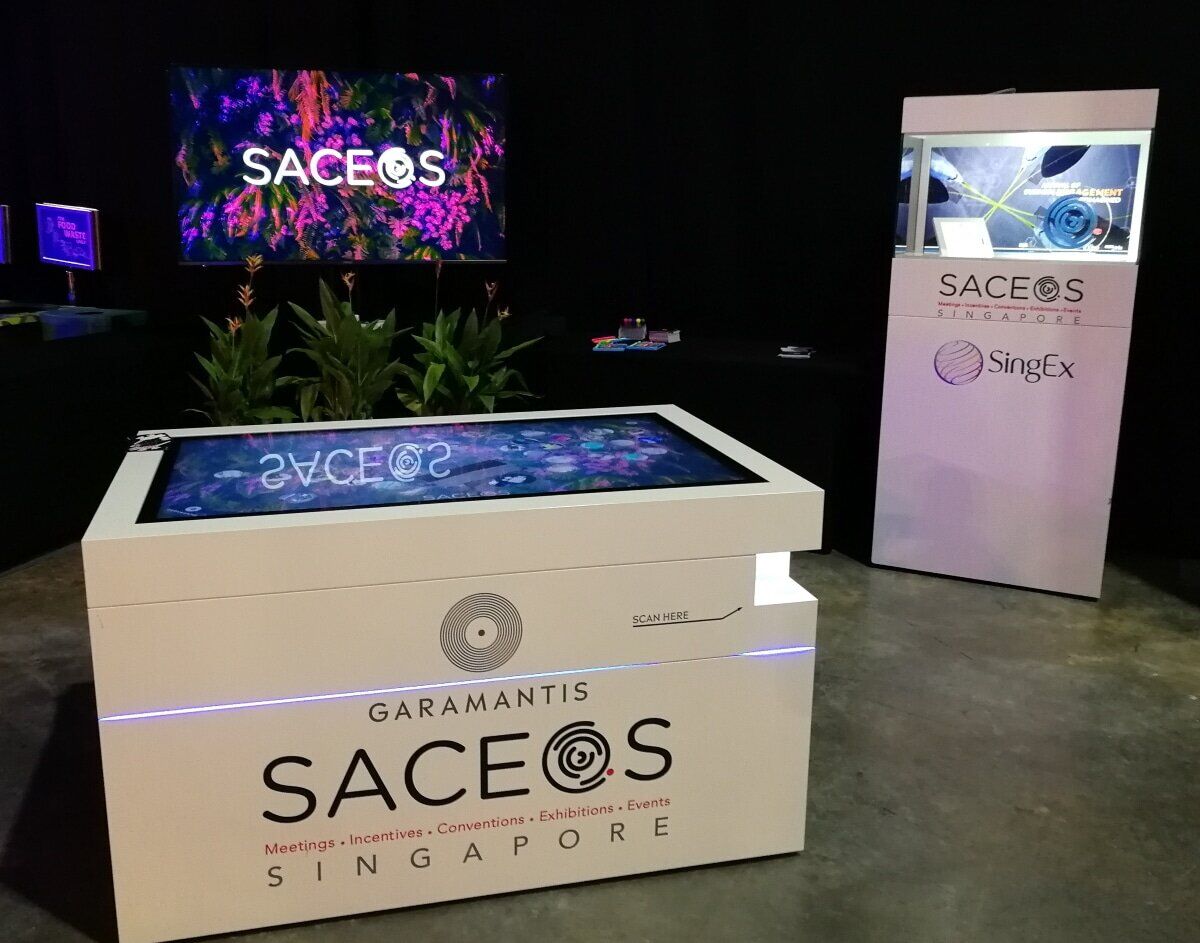 During this one-week stay in Singapore, we from Garamantis learned a lot about Singapore's MICE industry and at the same time took the chance to deepen the cooperation with our esteemed colleagues from Hustle & Bustle.