Ironhack at Deutsche Bank "Quartier Zukunft"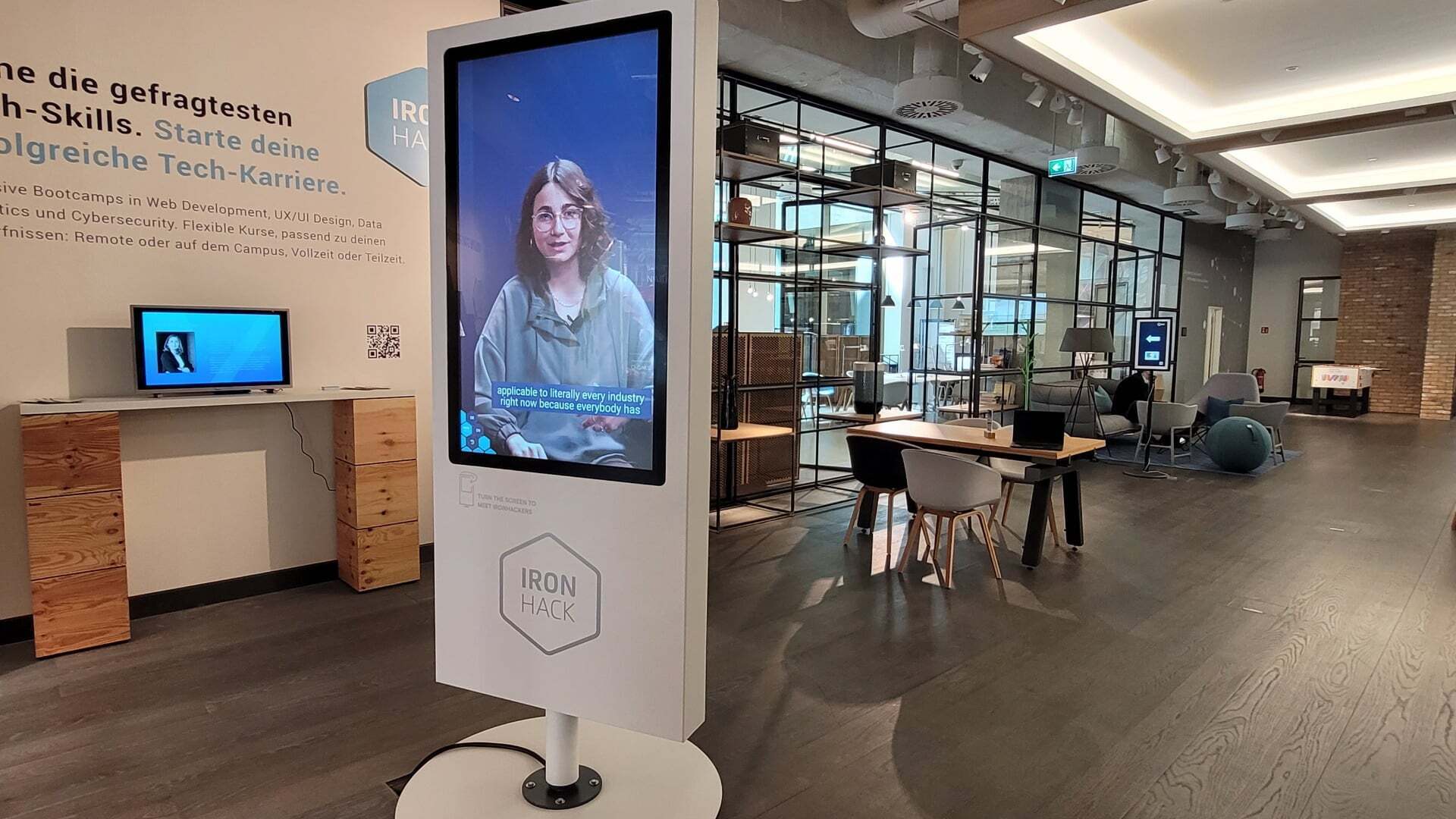 Already since May 2022, one of Garamantis' multi-touch revolving monitors has been presenting the personal success stories of Ironhack's IT Bootcamp graduates and will continue to do so until the end of November this year. Under the slogan "Social Impact and Diversity in IT Education", the scaleup company Ironhack has entered into a cooperation with the Deutsche Bank corporation's innovative branch, the "Quartier Zukunft" (Future Quarters).
To career changers and other people taking a lateral entrance to the field, Ironhack offers the opportunity to obtain digital competencies in web development, data analytics, UX/UI design, and cyber-security. In virtual interviews played back on the 360° revolving screen, proud graduates of the different programs now tell of their individual experiences and their own personal process of professional reorientation. On this revolving monitor, the different life-sized virtual interviewees can be individually selected and activated.
Five years ago, Deutsche Bank opened their Quartier Zukunft in Berlin. Since then, at 181 Friedrichstraße, clients have been able to experience their bank branch of the future and the IT innovations relevant to this field. The current exhibition is still on view until the end of November 2022.