Large Multitouch Infographic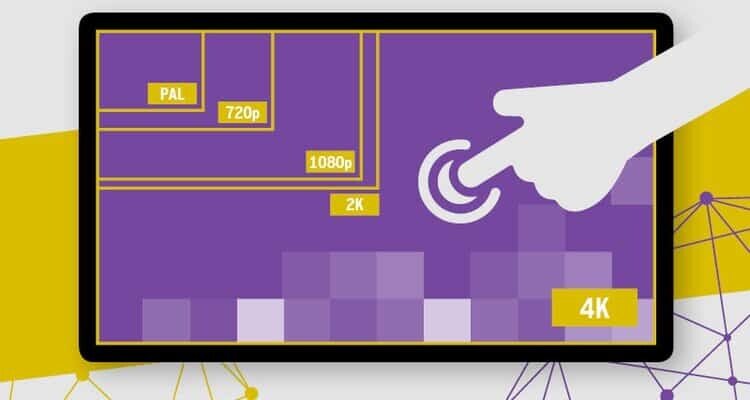 Each one of us is constantly surrounded by multi-touch technologies in everyday life. We keep our smartphones with us all the time, we work with tablet computers and touch screens. But also in stores, in museums and exhibitions, and on trade fairs, the intuitive touch-gesture on a surface has become second nature to us. But how exactly does the underlying technology work, and how can businesses make optimal use of them, e.g. at their point of sale (POS)?
The multi-touch experts of Garamantis Interactive Technologies have gathered all information on this ubiquitous technology and "forged" them into one large infographic. This graphic is addressed to anyone who wants to become an instant expert on multi-touch technology within a few minutes, but particularly to businesses and agencies looking for a way to optimally apply this technology in their work.
Infographic: Technology, Terms and Expressions, and Success Factors
There are many different multi-touch technologies and their related abbreviations and acronyms. This infographic explains the most important of them, along with their respective advantages and disadvantages. For example, the reader learns which technology is best suited for a multi-touch table, why the surrounding light conditions may be important, and what "object recognition" can actually do.
This paragraph is followed by an overview of the standard touch gestures users have come to take for granted.
A timeline reveals that the foundations of this technology have already been laid in the 1960s, and how Apple introduced multi-touch technology to the mass market with the launch of the first iPhone in 2007.
Multitouch: Pixel Density, Viewing Distance and Computing Capacity
Of even more practical value are the paragraphs on display resolution and viewing distance. Even though "4K UltraHD" may sound like a lot, it merely equals 62% of a "pixel-free image" for the viewer, which can be calculated from the screen diagonal and the viewing distance.
Another useful calculation to be found in this infographic is the determination of the required computing capacity in relation to size and number of display screens in use.
As "multi-touch" always implies interaction with more than user at a time, there are clear specifications of what is required in terms of PC and graphics board performance.
Software Basics: Smooth Representation and Immediate Feedback
What is true for 3D gaming also applies to multi-touch applications: A jerky and stuttering representation caused by loading processes or insufficient PC performance is perceived immediately and massively disturbs the user experience. 60 frames per second (FPS) is the standard required for smooth and fluent representation, which is why native applications are generally preferable to most web‑based technologies. But direct and immediate feedback upon interaction and a well-designed, clear and intuitive software structure are equally important to make users feel comfortable and give them a clear understanding of the application.
Multi-touch and Multi-user
Especially if a multi-touch display is used in a horizontal position, as far as design and usability are concerned the software should allow for the display's accessibility from different sides and to several users simultaneously.
For instance, every content and image should be rotatable as well as freely movable, so users standing on opposite sides of the screen can show them to each other by moving the image rather than themselves.
The comprehensive multi-touch infographic is now available free of charge under Creative Commons License CC BY-ND 4.0
Multitouch Infographic