Interactive watch showcase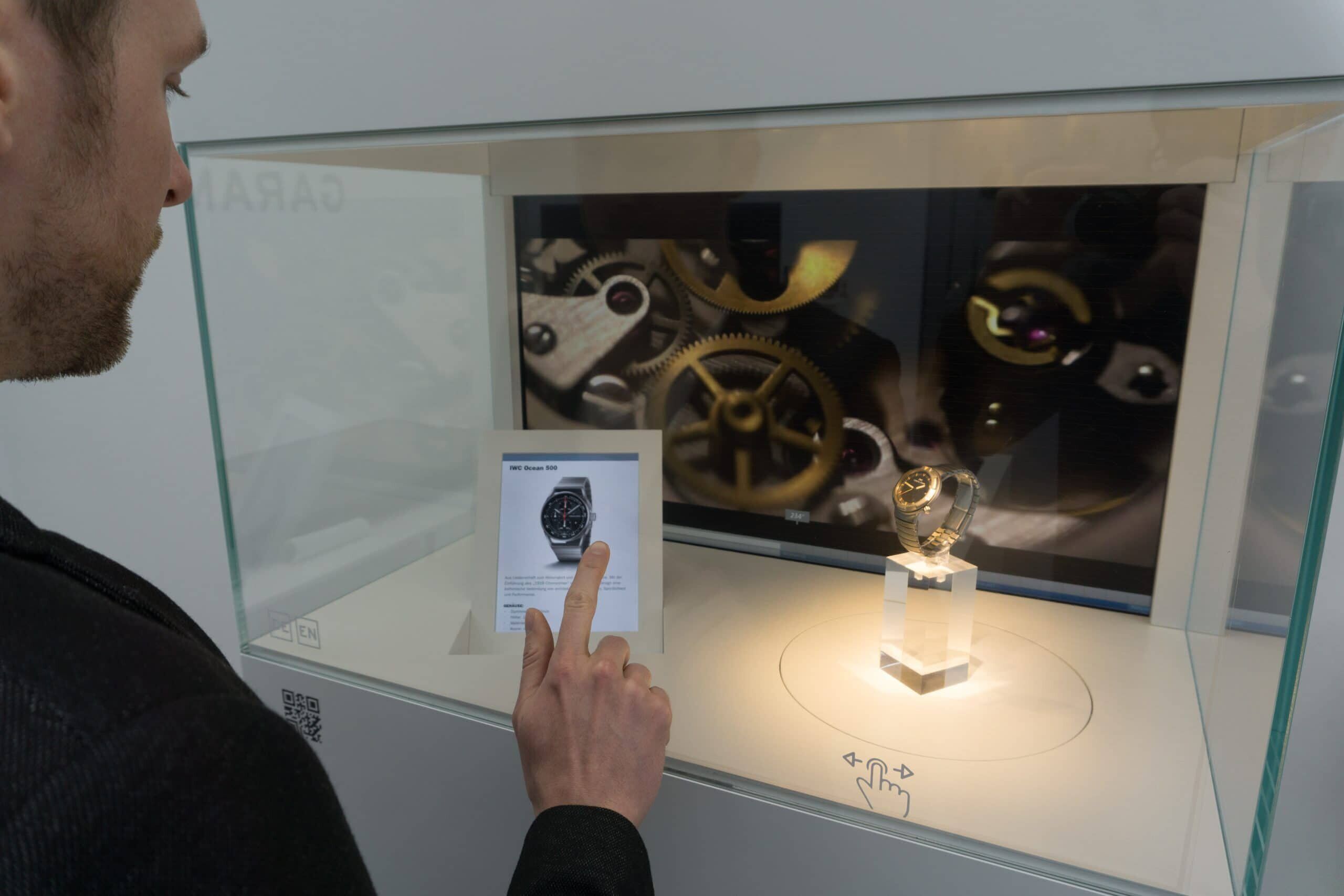 Innovative product presentation of high-quality watches in multitouch showcase
Our newly developed interactive watch showcase invites customers to "touch" and playfully engage with the watch!
By wiping across the clear multitouch glass of the showcase, the customer turns the watch, which is located on a barely visible rotating plate.
Matching this, a high-resolution 360° panorama image moves in the background and embeds the watch in the brand world.
The lighting of the watch showcase is also dynamic: five controllable light spots perfectly set the scene for every detail of the watch. The customer can marvel at the watch in different lighting situations.
Additional monitors show e.g. product videos, details of the watch or explain the manufacturing process. The customer thus playfully learns more about the special features of the watch and enters the brand world of the manufacturer.
Optionally, a person sensor as well as an audio system are also installed in the showcase to integrate even more multimedia possibilities.
Interactive product presentation
The interactive watch showcase attracts customers' attention with its novelty and invites them to intuitively engage with the watch. This makes the showcase particularly suitable for:
Showrooms at the company headquarters

.

Trade fairs and events

.

Jewellers and watch shops

.
The technology is flexible to use. Thus, the size, shape, colour and technical equipment of the watch showcase can be individually adapted. The technology can also be easily retrofitted into existing showcases or display windows.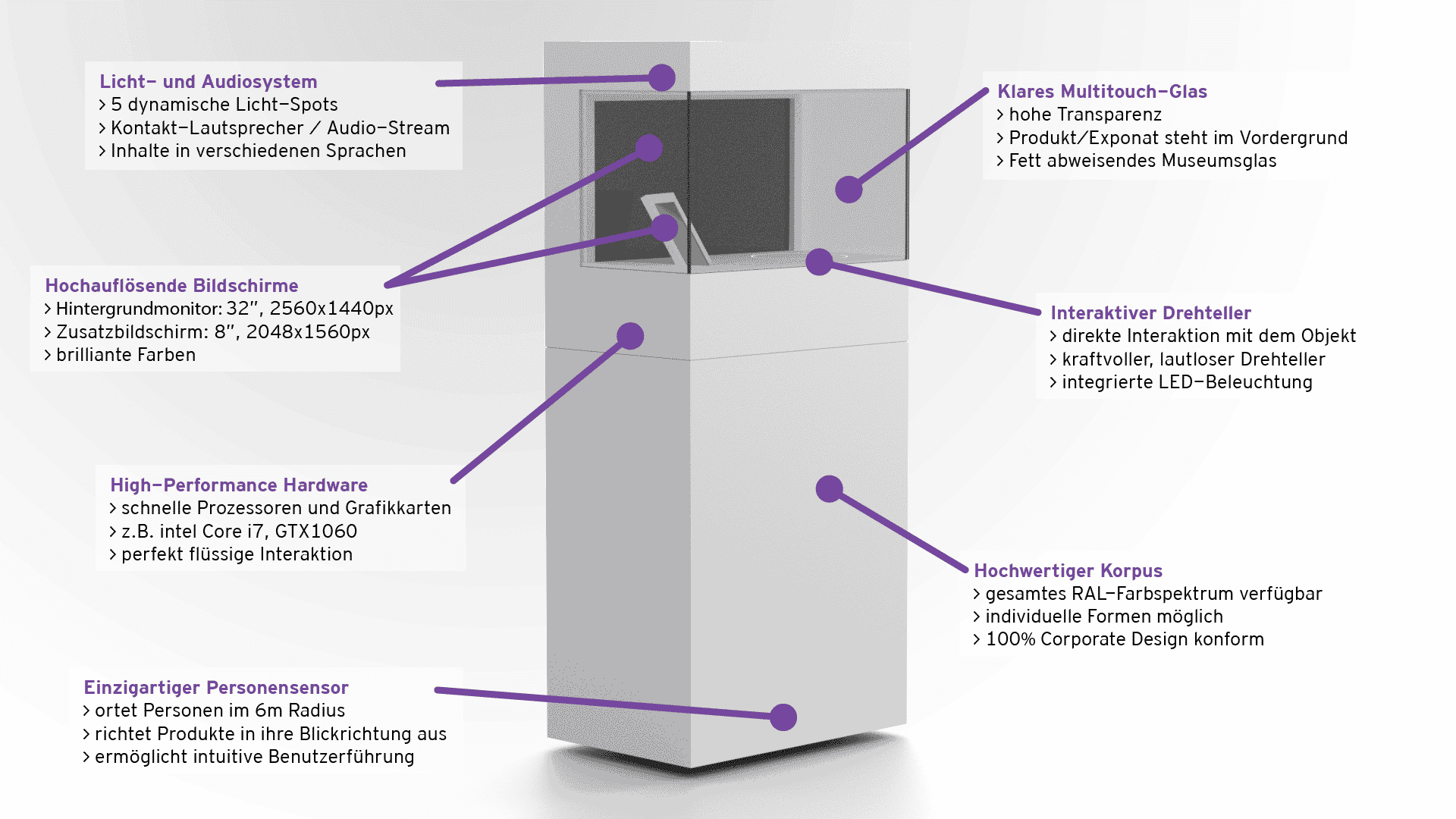 Technical data of the clock showcase:
Cabinet glass: Museum glass, anti-reflective and grease-repellent, multi-touch

.

Corpus: high-quality corpus made of metal, MDF or Corian®

.

Dimensions (standard): Width: 79cm, Height: 175cm, Depth: 51cm
Lighting: 5 dynamic light spots, individually controllable

.

Turntable: strong, silent drive
Screens: 32 inches (2,536×1,440 pixels) and 8 inches (1,536×2,048 pixels)
PC: Integrated Intel i5 processor
Connections: Power (240 volts), Network (Ethernet)
CMS: Content Management System, incl. usage statistics

.