Interactive exhibition stand at the Kirchentag in Berlin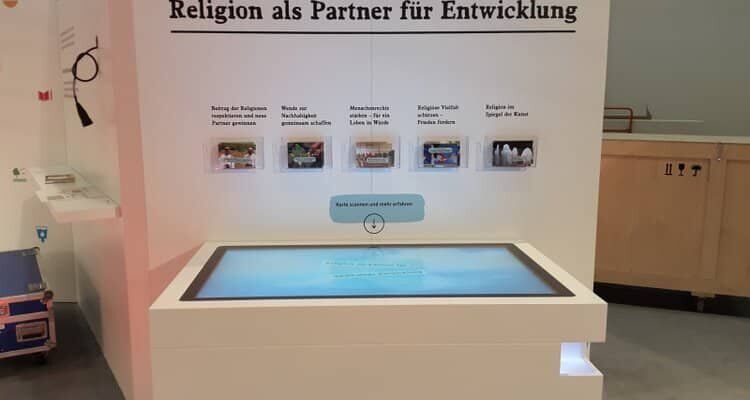 At this year's Protestant Church Congress (24 to 28 May 2017), the Federal Ministry for Economic Cooperation and Development (BMZ) presented itself at the "Market of Opportunities" at the Berlin Exhibition Grounds under the motto "Religion as a Partner for Sustainable Development". The interactive trade fair stand, which covered more than 100 sqm, was planned and implemented by the creative, digital and campaigning agency "Super an der Spree". The interactive showcase and a multi-touch scanner table by Garamantis were used to playfully inform trade fair visitors about activities and backgrounds of the BMZ's development work.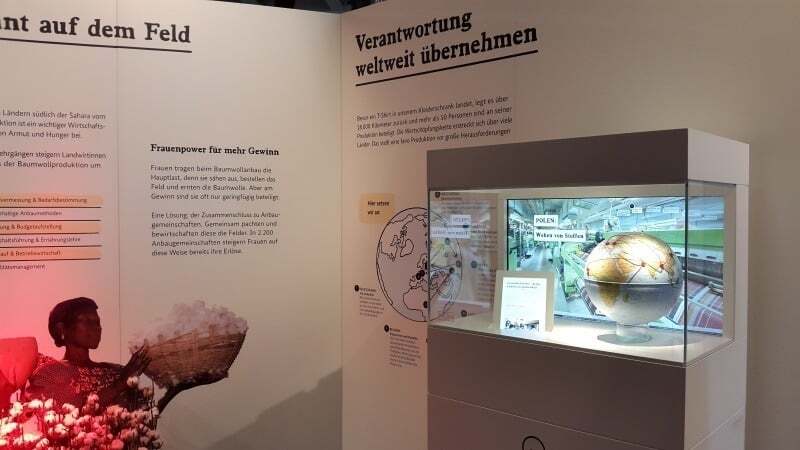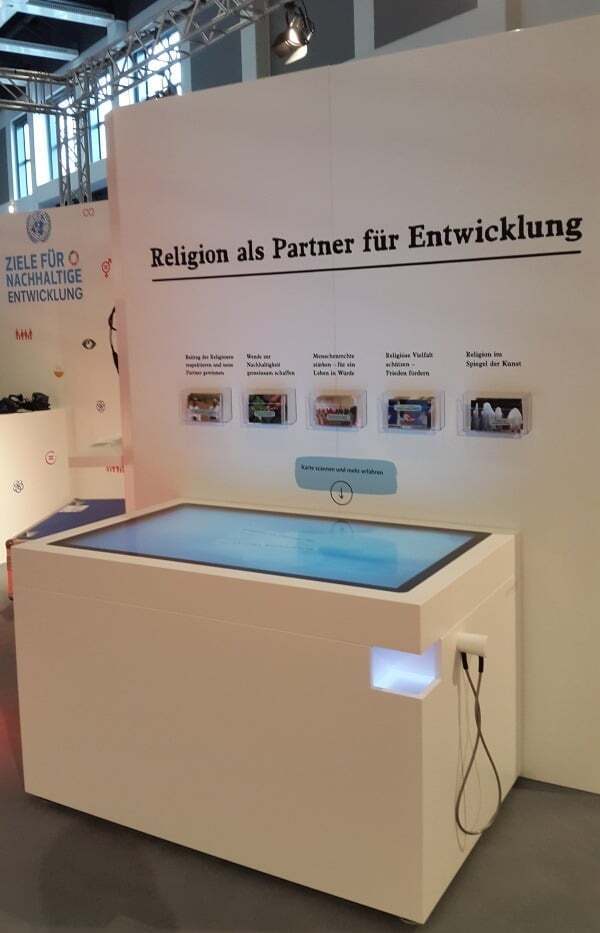 Exhibition stand with interactive table and showcase
The interactive showcase included a globe that could be rotated by touch gesture on the glass of the showcase and explained the global transport routes of cotton in German or English. The interactive table showed a new multi-touch application where visitors could inform themselves about the topic "Religion and Development" with postcards. To do this, the table prompted visitors standing nearby to hold one of five different postcards in the scanner, whereupon corresponding texts, images and videos appeared on the multitouch surface. To allow multiple users to watch videos at the same time, two white one-handed earpieces were added to the table to provide audio output.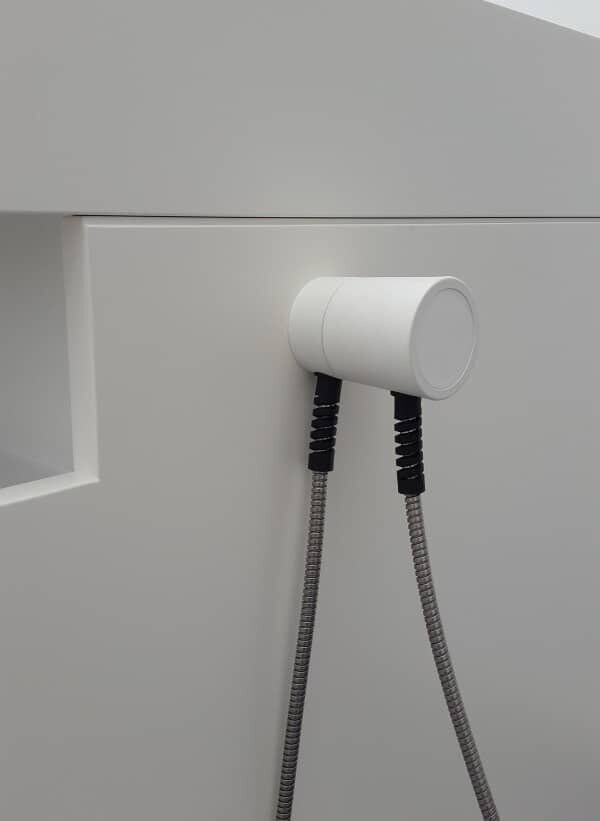 The BMZ has already presented itself very successfully at various trade fairs with interactive installations by Garamantis. For example at the Green Week, the G20 Summit of Development Ministers as well as at the International Tourism Exchange.