Showroom for companies – definition, goals and benefits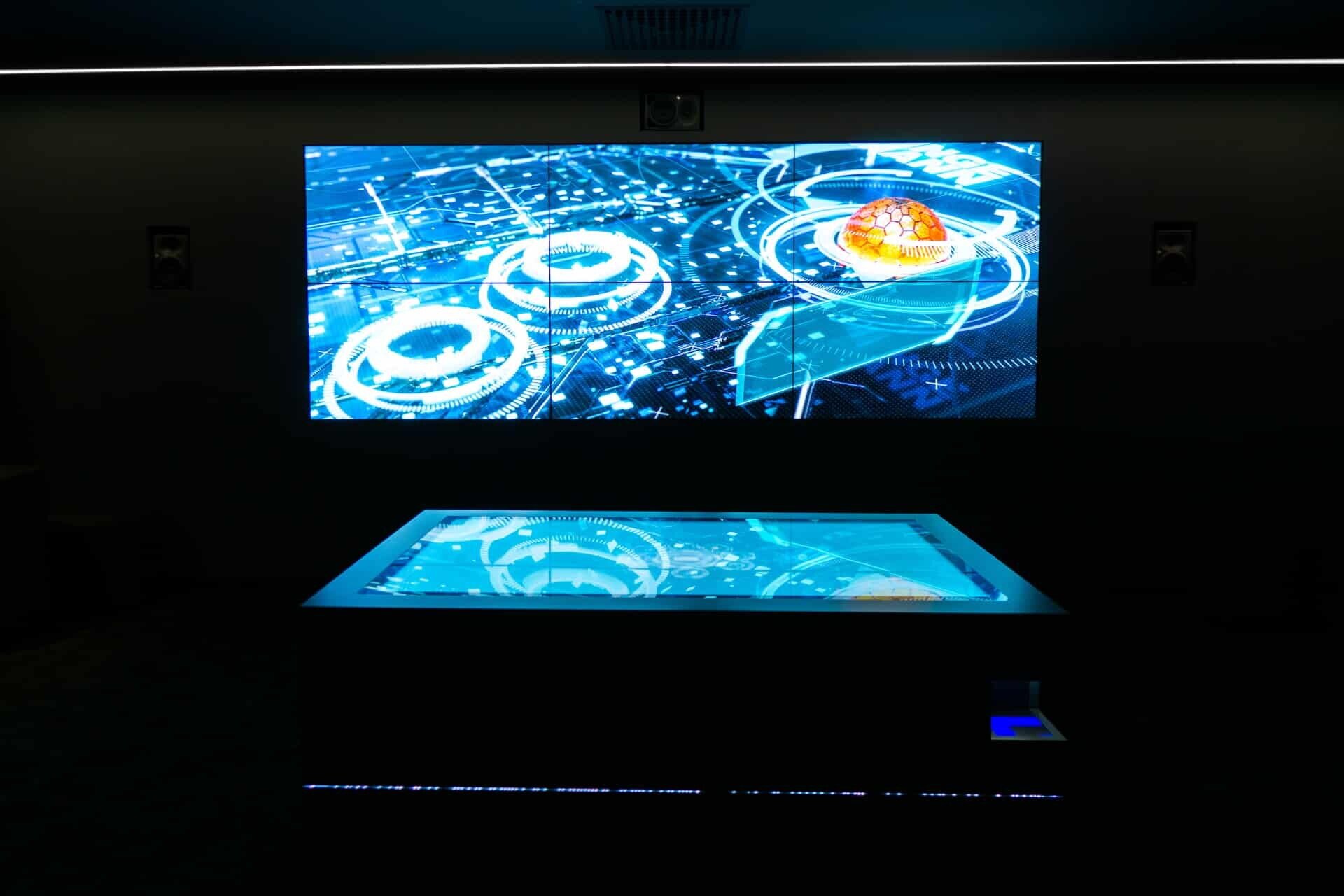 A Showroom | What Is It and Do I Need One?
A corporate showroom basically is an interactive experiential area to illustrate and display your business's message, services, and products in a straight-forward, comprehensible, and particularly appealing way. Ideally, it not only impresses and inspires its visitors through its content proper, but also by means of innovative and creative forms and modes of presentation. This involves, for instance, intuitive accessibility, the playful and entertaining conveyance of information, and a well-considered mise-en-scène fitting your target audience.
So far, so matter-of-fact. However, the first time you're standing inside your perfectly conceived and beautifully designed showroom, what you'll see is mostly one thing: your business's very identity!
Aim and use cases of a showroom:
Communicate your brand's value proposition in a gripping fashion!
Tell your company's story in a way that will make your target audience listen!
Inform and inspire stakeholders!
Introduce your product portfolio and put your USPs center stage!
Interact with your target groups – immediate and long-lasting!
Generate leads!
Good reasons in favor of a showroom:
One room to address them all.
When you're thinking showroom, you probably mainly have clients and customers, interested parties, prospective buyers, or investors in mind as its target groups. In fact, you can use the showroom to address, brief, and thrill your existing and future staff, business partners, suppliers, politicians, press, and many more target audiences as well.
No trade shows? No problem!
Especially in times like these with a global pandemic prohibiting trade shows and large public events to take place, targeted invitations to your showroom may pay off nicely. Here you can afford your guests a safe and exclusive presentation and even pay them more attention than would have been possible in a trade show context. And by the way, vice versa, too.
Not just pretty, but pretty profitable, too
A cleverly conceived and multifaceted showroom soon turns into a quantifiable revenue-generating factor. Its constant utilization leads to more and extended contacts. And those will keep you and your business in long and lasting good memory, thanks to your impressive live touchpoint.
Show your business's best side. But from all angles.
It's hard to convey immaterial values, a philosophy, visions, or innovations through PowerPoint or via Zoom. In a showroom, however, you let your target audience delve into your multimedia brand experience with all their senses.
Marathon instead of sprint
A successful business showroom requires first a substantial financial investment and then constant maintenance and updating, too. For the results' maximal contribution to your business goals, you should therefore make sure that in its planning and realization all the fundamental specifications are covered. A long-term concept literally pays off.
This blog entry is an excerpt from our comprehensive whitepaper "Successful Planning and Realization of Corporate Showrooms – A guide from HOW to WOW". If you would like to receive the whitepaper free of charge, please write an email with the subject "Whitepaper Showroom" to info@garamantis.com.