Showroom for companies – definition, goals and benefits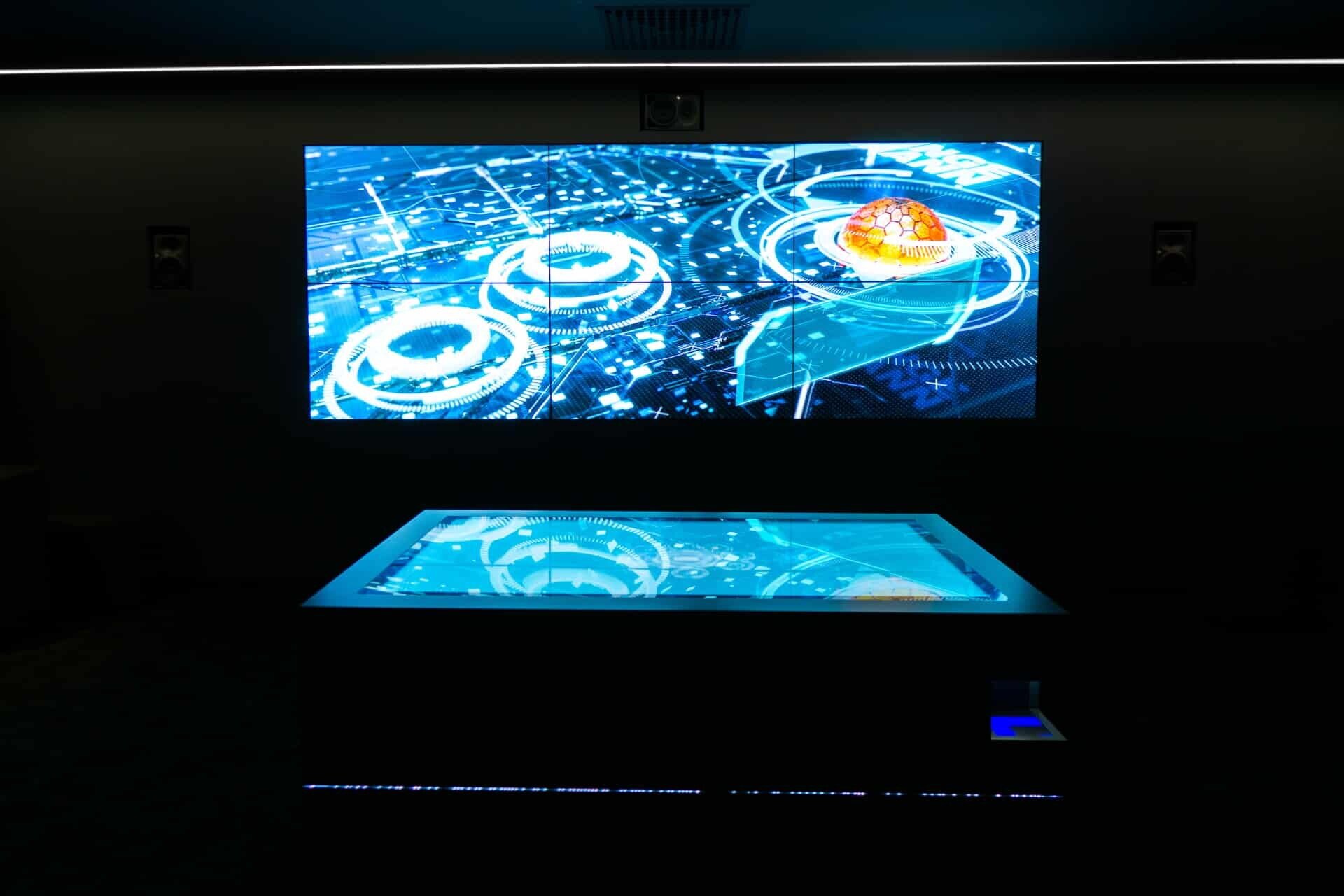 What is a showroom? Showroom definition
A showroom is essentially an interactive, experiential space that illustrates and displays your company's message, services and products in a simple, understandable and engaging way. Ideally, it impresses and inspires its visitors not only through the content itself, but also through innovative and creative forms and modes of presentation. These include intuitive accessibility, playful and entertaining ways of conveying information, and a well-considered presentation that suits your target audience.
So far so good. But when you walk into your perfectly conceived and beautifully designed showroom for the first time, you'll see one thing above all else: your company's very identity!
Aims and uses of a showroom:
Communicate your brand's value proposition in a compelling way!
Tell your company's story in a way that will make your target audience listen!
Inform and inspire your stakeholders!
Showcase your product portfolio and highlight your USPs!
Interact with your target audience – immediately and for the long term!
Generate leads!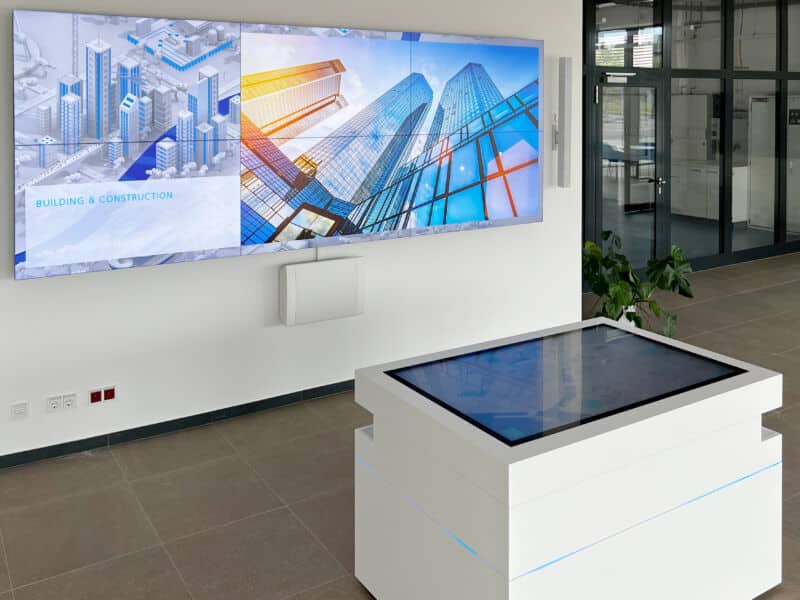 4 good reasons for a showroom:
A space that appeals to everyone.
When you think of a showroom, you're probably thinking mainly of customers, prospects, potential buyers or investors. But you can also use the showroom to engage, educate and inspire your existing and future employees, business partners, suppliers, politicians, the press and many other audiences.
No trade fairs? No problem!
Especially in times like these, when a global pandemic is preventing trade fairs and large public events from taking place, targeted invitations to your showroom can pay dividends. Here you can offer your guests a safe and exclusive presentation and even give them more attention than would have been possible in the context of a trade fair. And vice versa.
Not only beautiful, but also very profitable
A well-designed and versatile showroom quickly becomes a quantifiable revenue generator. Its constant use leads to more and wider contacts. And they will remember you and your business for a long time, thanks to your impressive live touchpoint.
Show your business at its best. From all angles.
It's hard to convey intangible values, a philosophy, vision or innovation with PowerPoint or Zoom. In a showroom, however, you can immerse your target audience in your multimedia brand experience with all their senses.
A marathon not a sprint
A successful business showroom requires a substantial financial investment and then ongoing maintenance and updating. To maximise its contribution to your business objectives, you should ensure that all the basic requirements are covered in its planning and implementation. A long-term approach literally pays for itself.
This blog entry is an excerpt from our comprehensive whitepaper "Successful Planning and Realization of Corporate Showrooms – A guide from HOW to WOW". If you would like to receive the whitepaper free of charge, please write an email with the subject "Whitepaper Showroom" to info@garamantis.com.