Digital Signage Trends and Market Data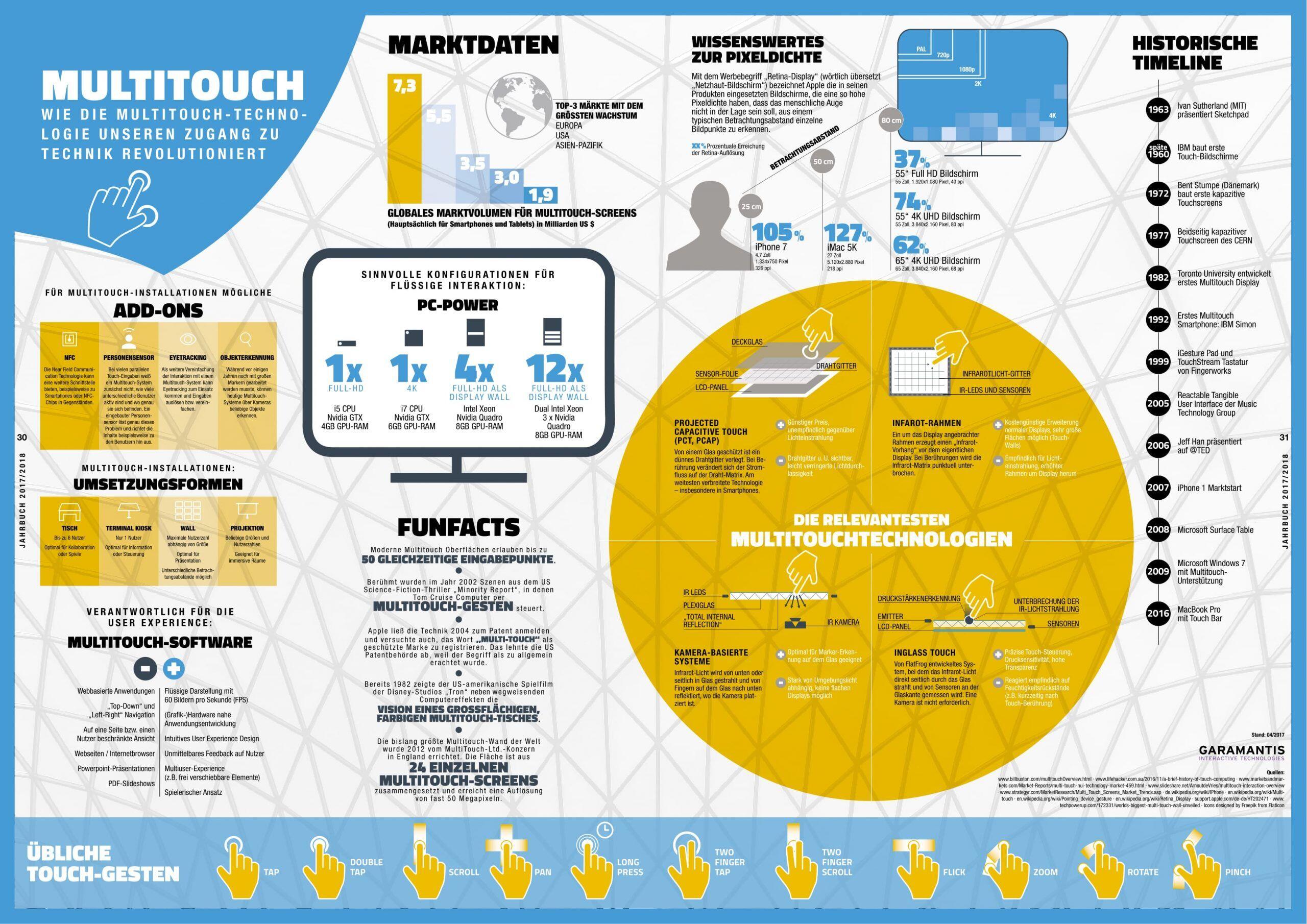 Interaction in museums, the advance of augmented reality and virtual reality as well as a wealth of digital signage industry info offers the new yearbook of the industry experts from invidis. The PDF version is now available as a free download.
Digital Signage Trends – Multitouch Infographic
We are particularly pleased that our great Multitouch infographic has found a double-page place of honor in the Yearbook. Published earlier this year, the infographic features history and practical advice on multitouch technology to help companies, agencies and decision-makers choose the right hardware and software in interactive projects. Details such as viewing distance, user guidance and intuitive touch gestures are crucial.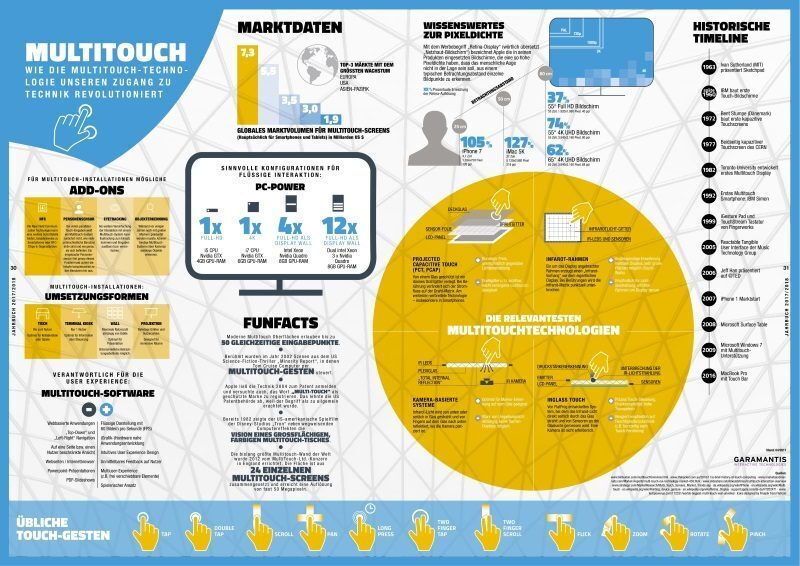 High-resolution multitouch infographic
Digital Signage Trends
The experts at invidis have an excellent overview of the market in their industry, and in the yearbook they share their insights on expected trends in the coming years, for example, in terms of display technologies and media players. For example, interactive content with touch functionality is expected to be the biggest trend in content presentation. In addition, content concepts for omnichannel solutions and ultra-high-resolution content are expected to increase. In terms of software, it can be assumed that even more workflow customization features will already be integrated into the CMS.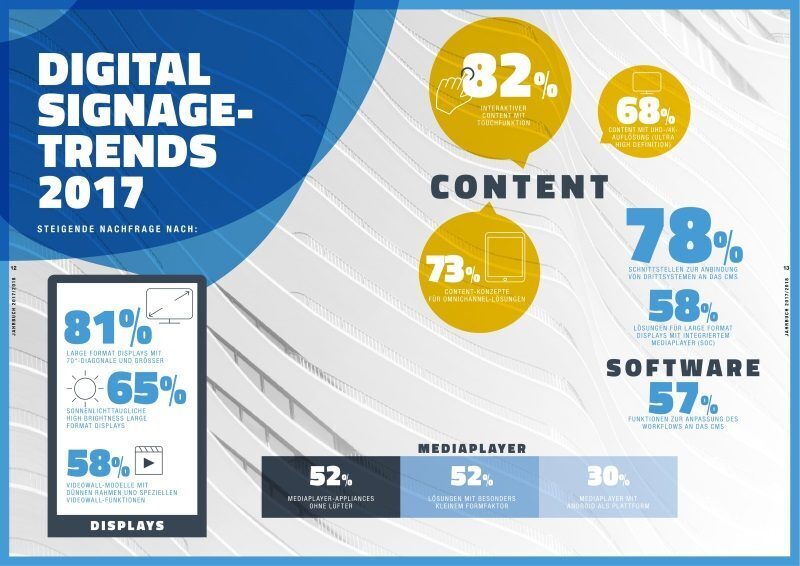 Related Posts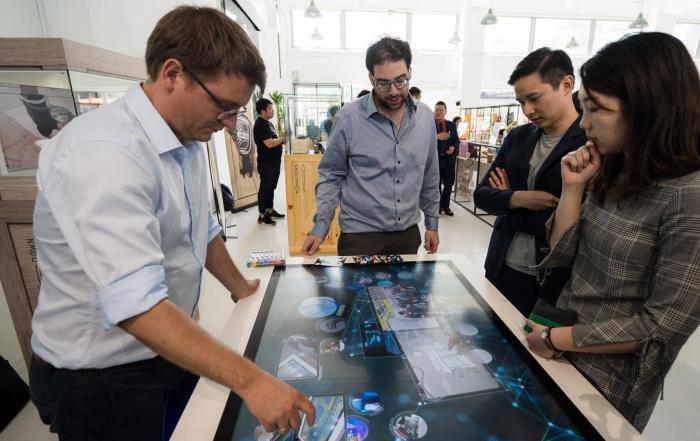 26. January 2023 · Showroom
Garamantis x trend researcher = innovation service for companies Companies that have made innovation a…