Multitouch table from Garamantis wins IT Innovation Award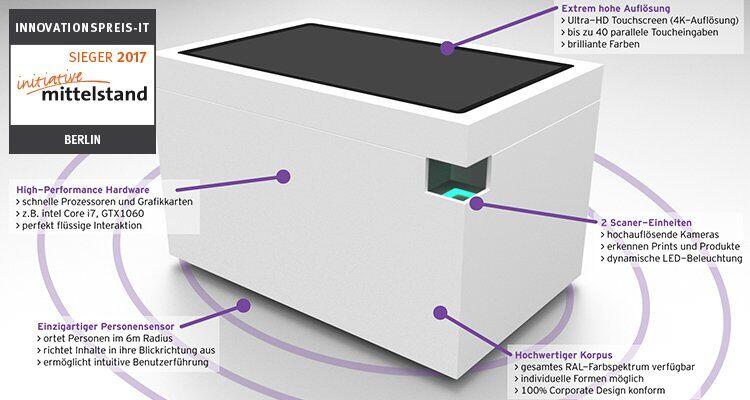 The smart table was able to prevail over thousands of submissions as the Winner Berlin in the jury's assessment as a "particularly innovative IT solution" and offers a "high benefit for SMEs". For 14 years now, the Initiative Mittelstand has been awarding the innovation prize to particularly innovative solutions from Germany, Austria and Switzerland that make medium-sized companies fit for a successful digital future.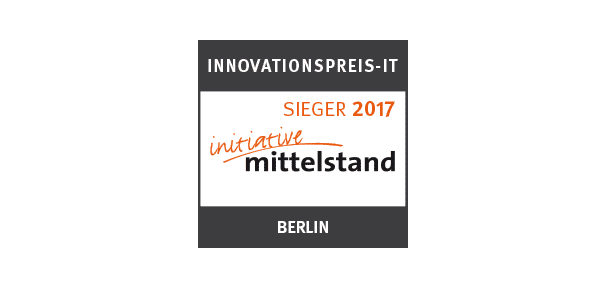 The award ceremony will take place again this year at CeBIT, the world's largest trade fair for information technology, in Hanover. The Multi-Touch-Scanner-Table, as a combination of hardware and software, was judged by the almost 100-member jury of professors, scientists, trade journalists and IT industry experts as a solution with an outstanding innovative content as well as special suitability for medium-sized businesses.
The multi-touch scanner table developed by Garamantis combines state-of-the-art technologies and software to create an absolutely new overall installation. The table has a person sensor that can locate people at a distance of up to 6 metres. It can actively attract users' attention via light (LED) and sound. Thanks to the people sensor, it is the world's first multi-touch table that recognises how many users it currently has and where exactly they are standing. It can therefore align the content on the surface with their line of vision. The two integrated scanners work with high-resolution cameras and recognise any previously taught objects such as flyers, business cards or products. This makes it particularly suitable at trade fairs for generating contacts and supporting sales talks.
In recent weeks, the multi-touch table has already been used several times for the German Federal Ministry for Economic Cooperation and Development (BMZ) at international trade fairs.