Multitouch-Table – Schedule and Plan Roll-Out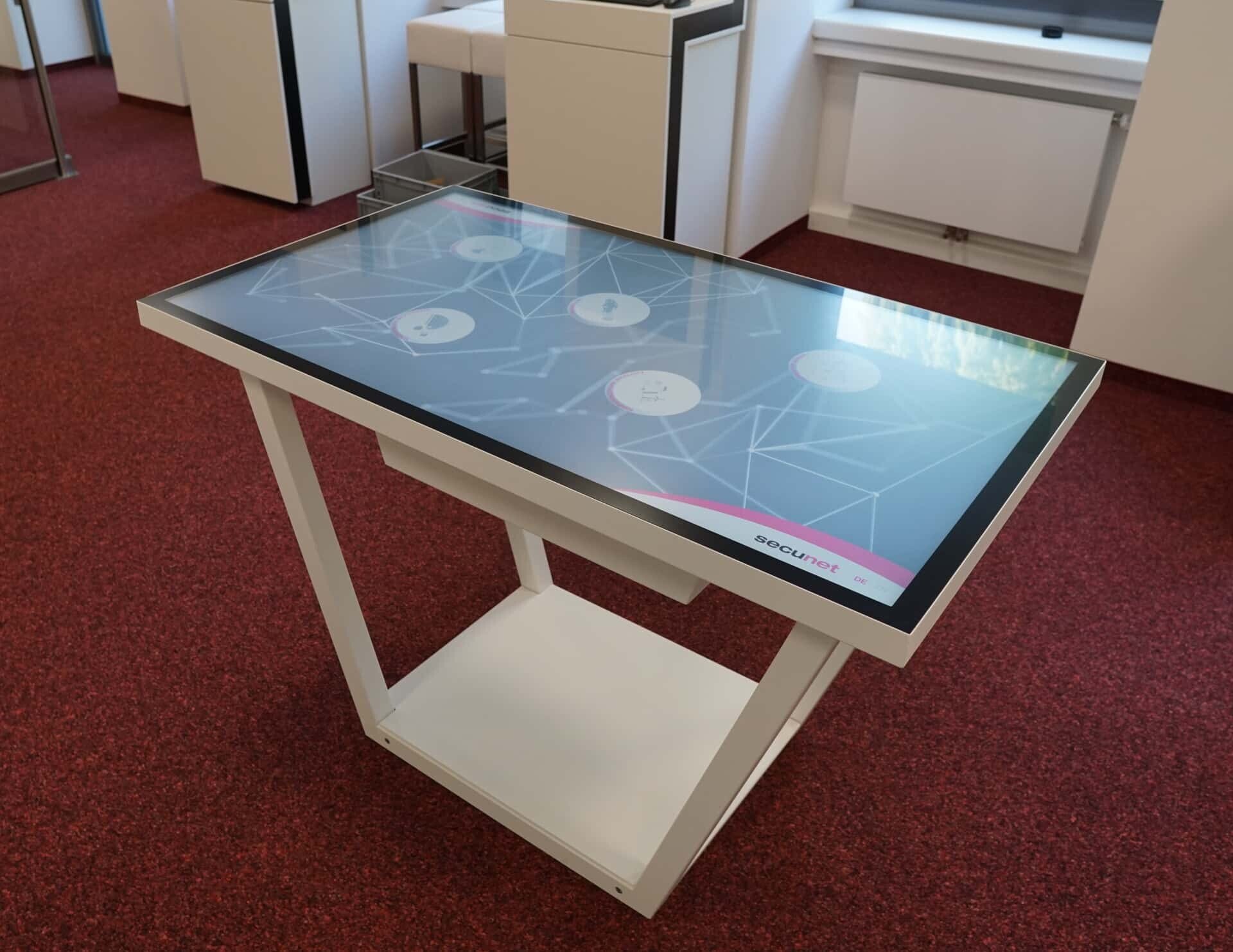 The last step before the productive use of the multitouch table is the rollout. Well planned, nothing should stand in the way of the finished multitouch table arriving on the agreed date! Whether at your company or directly at a trade show or event – so that nothing goes wrong in the last few meters, here is a checklist for delivery and installation.
Checklist: Installing a multitouch table
Delivery: Is the table delivered on a pallet by a logistics company, or is it hand-delivered by the manufacturer? Especially in trade show contexts, agreeing on an exact point of delivery and contact persons as well as taking care of access permissions to the premises is of utmost importance.
Assembly: Who is responsible for the table's set-up and on-site installation? Which connections and sockets are necessary for that (e.g. power and internet connection via floor sockets directly under the table)? Does installation require any tools, and which?
Integration: Are there any constructional (inter)dependencies to consider, for instance at the trade fair booth itself or in respect to other installations? And is the table going to use only the guest network, or does it need full IT domain integration?
Last-minute changes: Surely in your planning you already have allowed for some buffer time, but at special events, things usually have a tendency of becoming very hectic all of a sudden anyway. Who might help at short notice if there's any need for urgent last‑minute alterations or adjustments?
Staff training: Which particular (booth) staff members or other co-workers need to be instructed and/or trained?
Helpdesk: If questions or problems concerning the hardware, the software, or the CMS arise – either short-term or long-term – who can you or your staff turn to for help?
Tip: Right from the beginning, you should also take your table's maintenance following its initial deployment into consideration. Who takes care of service and updates? And who can your colleagues call if urgent questions or problems come up in the future?
This blog entry is an excerpt from the comprehensive white paper "In 8 steps to a successful multi-touch table project". If you would like to receive the whitepaper for free, please send an email with the subject "whitepaper" to info@garamantis.com.