Museum Conference "Focus" 2017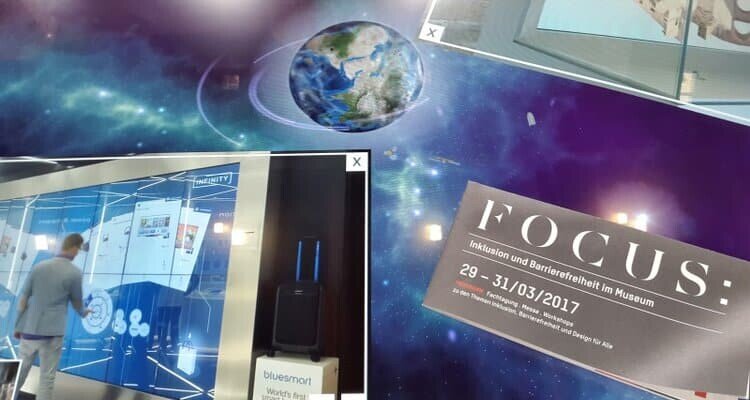 For the second time, we presented our interactive installations to a professional audience at the Focus Museum Conference in Brandenburg an der Havel. Thereby the latest generation of our multitouch scanner table celebrated its premiere, which is equipped with 660 individually controllable RGB LEDs in the body.
The multitouch software on display located previous Garamantis projects on a 3D globe that visitors could rotate in space, triggering particle effects. In addition, visitors could also access the projects by holding a project postcard in the scanner. To demonstrate the connectivity of our multitouch software, visitors were able to transfer digital elements on the multitouch table to a screen connected via WLAN using a touch gesture.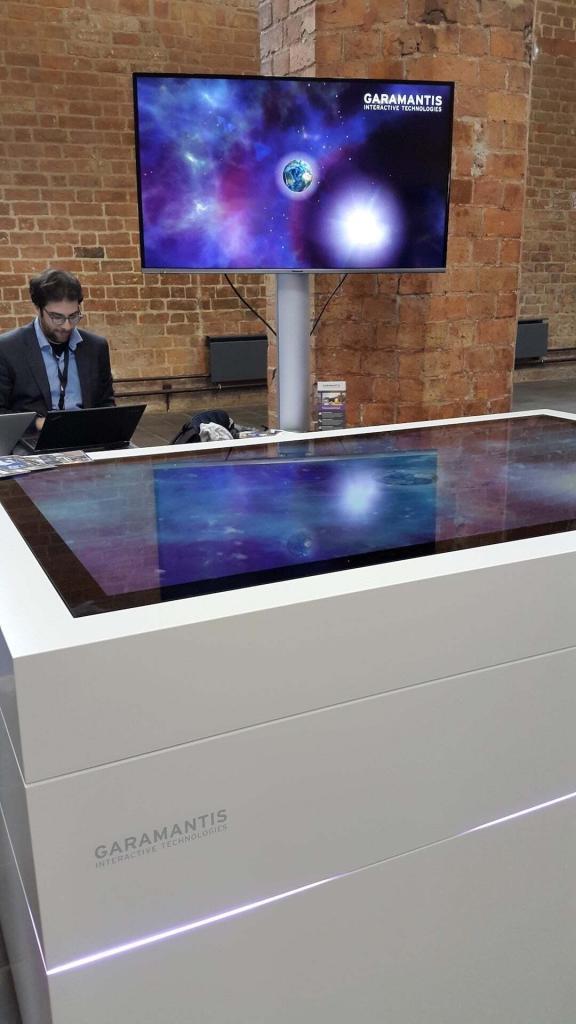 Inclusion and Accessibility in Museums
Focus is interdisciplinary forum and sustainable communication and training platform for professional audience from the museum and exhibition sector. Since 2014, the venue has been the over 700-year-old Paulikloster monastery in Brandenburg an der Havel. The theme of this year's symposium (March 29-31) was "Inclusion and Accessibility in Museums."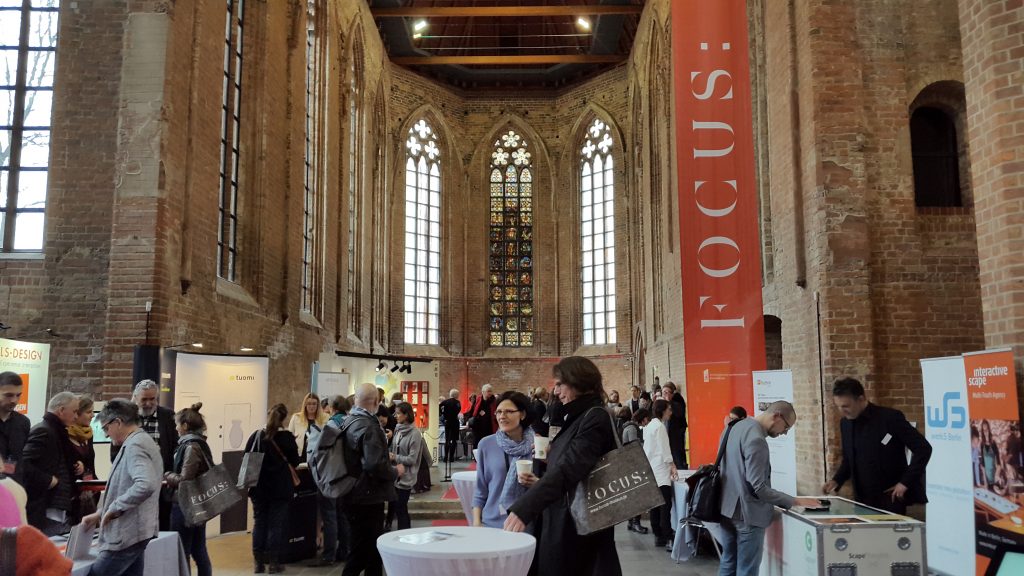 Multitouch of great interest to museums
At the Museum Conference, we had many interesting conversations with curators, collection managers, and service providers in the industry. The principle of multitouch installations is basically known and many of our booth visitors would like to use the technology in the museum sector in the future. In particular, the optical object recognition met with great interest, since exhibition flyers or postcards from the museum store can thus also be technologically integrated. Of the project content on display, the German Spy Museum, in which more than 100 interactive multitouch screens were connected, and the interactive museum showcase, which we had already presented at Focus in 2016, were of great interest to visitors.