Interactive elements for exhibitions and showrooms – 8 valuable tips for conception & planning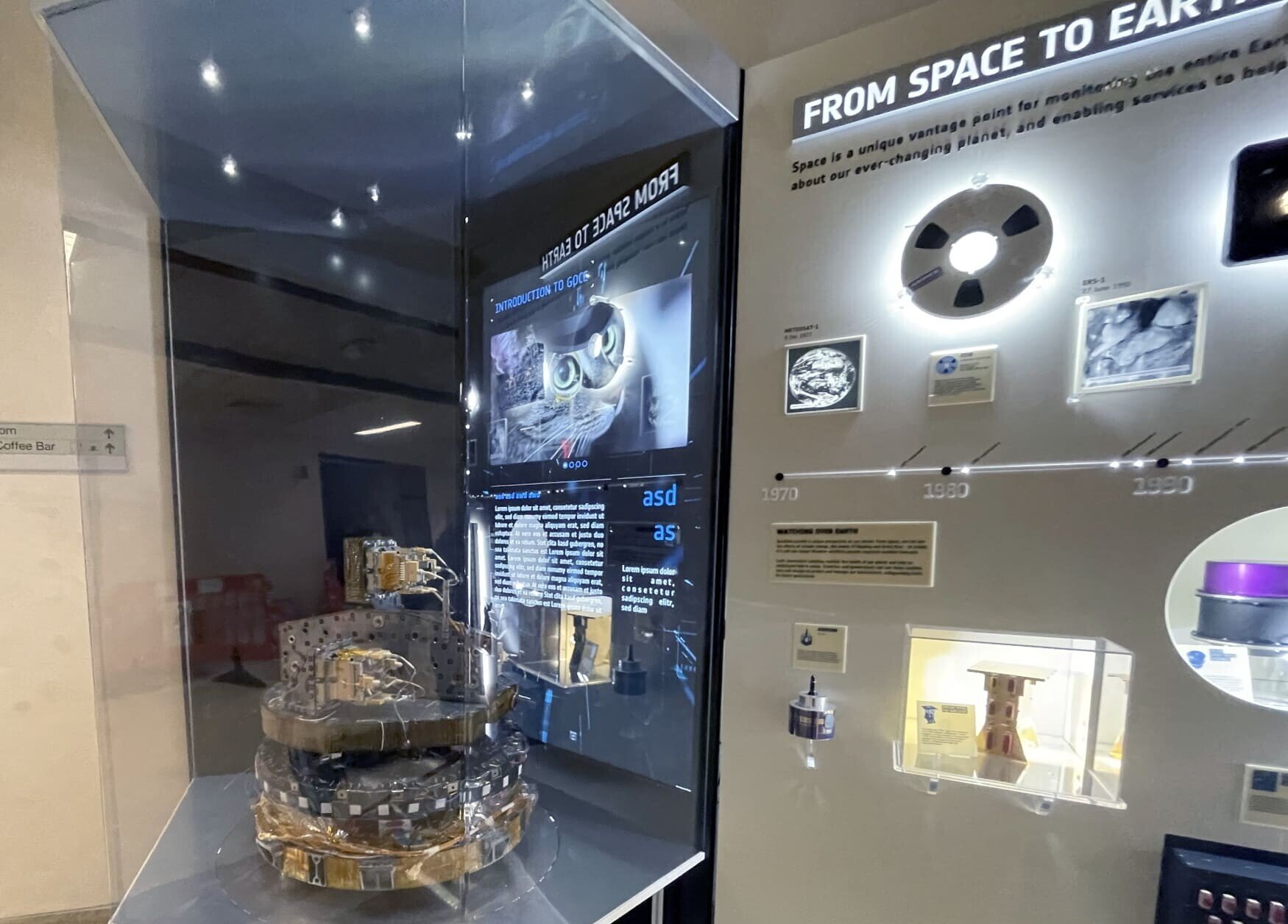 Interactive exhibits convey and perpetuate information by addressing and engaging their users through different media and on multiple sensory levels. The adhesive to keep users virtually glued to them: the pure joy of the interaction. Exhibits that invite and encourage their viewers' active involvement turn knowledge transfer into a true experience. And this is exactly what makes exhibitions and showrooms including interactive media stations so successful.
Copying explicitly encouraged! Read here on our 8 tips how to make your concept a success.
Interactive Exhibit – a Definition
Whereas traditional exhibitions merely display the objects in their collection, an interactive exhibit facilitates active engagement with the items shown. Typically, an interactive exhibit is designed and built specifically for the purpose of experiential knowledge transfer. It often involves digital technologies providing explanation on the object itself or on its bigger context.
By means of their multi-sensory way of knowledge transfer (touch-elements combined with audio-visual output), interactive exhibits support their beholder in 'getting the grip on things by gripping things'. To interactive exhibits one fundamental rule applies: the more senses addressed and the more intense the possible engagement with the item, the more impressive and lasting the experience.
What Makes an Interactive Exhibit a Success?
On behalf of the Federal Ministry of Education and Research, the "MS Wissenschaft" (MS Science) initiative developed a guideline for the conception of scientific exhibits, to which we have added our own insights from practical experience and summed all of it up in a neat list.
A Concept in 8 Steps – What Are the Ingredients of a Successful Interactive Exhibit?
Attention: Is the exhibit geared to intrigue and designed to invite, in other words: does it – by virtue of its design – encourage visitors to engage with it? However, don't overestimate people's attention span – more often than not, you have only a few minutes to convey your intended information.
Inclusion: An interactive exhibit ideally is accessible to all visitors – regardless of their age, education, cultural background, or possible impairments. In the best‑case scenario, it also is self-explanatory. You should keep in mind that most visitors arrive with no previous knowledge whatsoever on the topic at hand and thus need to be picked up at the very beginning. And this already starts with using an easy language.
Tip: Change of Perspective
If your installation is targeted at a broader audience, during conception phase you should collect feedback from different people unfamiliar with the subject (children, friends, etc.) in advance. This will give you a much better understanding of the typical amateur's demands concerning what he or she actually wants to learn and know about the respective topic.
Interactivity: Visitors concern themselves with an exhibits' subject matter much more intensely if they are encouraged to hands-on exploration and to make their own experiences. Active involvement with the exhibit thus supports a long-term memory of the experience itself.
Tip: Reward Through Immediate Feedback
Exhibits providing immediate feedback to action of the user are particularly popular. This feedback can consist in, for example, simple messages, visual or auditory effects, or output of a result. Everyone has an instinct to play and likes to try things.
Communal Experience: Especially desirable are exhibits that can be used by several people at the same time and which facilitate interaction between them. This not only minimizes waiting lines, but mutual communication also enhances the learning effect.
Multimedia: Addressing several senses at once with a multimedia mix increases people's interest in the exhibit. This mix can consist in, for instance, audio material (sense of hearing), text/images/video material (vision), tangible objects and interactive components (touch), as well as other sensory elements. When cleverly coordinated and harmonized, the involvement of as many senses in the experience as possible enables complete immersion in a different place, time, or realm.
Intuitive: Ideally, it should take the visitor only seconds to understand how control of the exhibit works. If the exhibit's navigation is not clear-cut or its operation not self-explanatory, users will likely turn away from it soon.
Clarity: Less is more! What exactly is it you want to convey to the visitors of your exhibition? Optimally, in choosing the content of your exhibit you should focus on only one particular topic. What's more: your visitors' attention span is limited; therefore, it must be possible for them to achieve a meaningful result from their interaction with the exhibit within just a few minutes. The notion of "not getting everything done in time" can be over-challenging and lead to frustration. If you still want to provide more extensive background information, do so by making it optionally available on a deeper informational level.
Tip: Minimize the use of written information
Instead, in your presentation you should rely on multimedia content or at least image material.
Practicality: Interactive exhibits need to be robust and easy to clean. Furthermore, their central control (e.g., on/off function), easy update of content (content management) as well as software updates (remote maintenance) are integral to an exhibits' suitability for everyday use. In addition, you should also allow for a reasonable amount of human "user support" available at each station.
Examples of Interactive Exhibits
How We Know All This? Well, Planning and Realizing Interactive Exhibits Is Our Job …
…and we have been doing it for over a decade now, in a multitude of different contexts and for all kinds of use cases – from interactive objects in museums and exhibitions over installations for trade shows and events to interactive showrooms. You as well can benefit from our experience, not only by reading this article, but in a personal conversation, too – interactively, if you will. For instance, in a free and nonbinding consultation in our own showroom, or audio-visually in an online meeting…