Showroom: construction and operating costs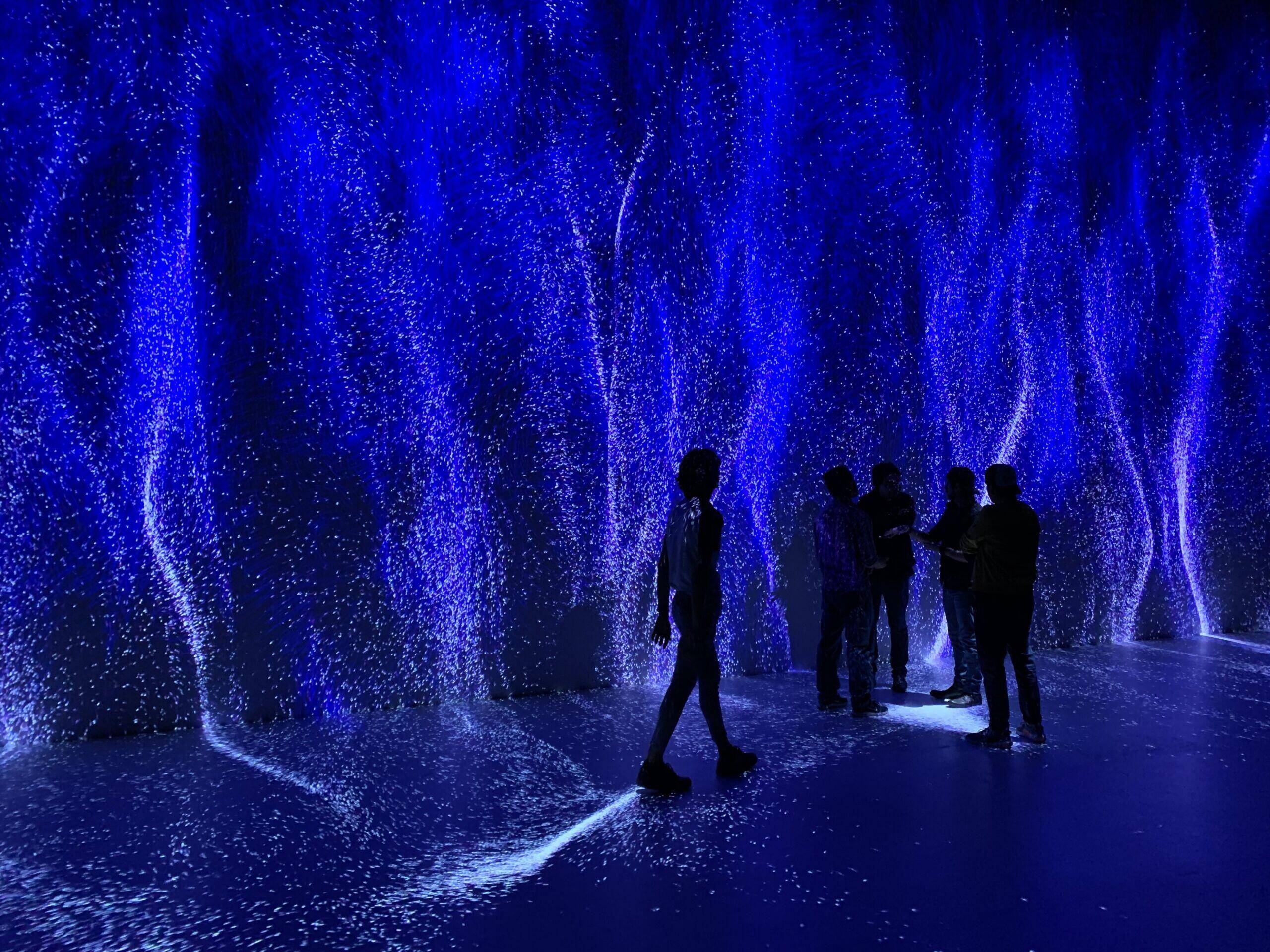 Cost Overview – Does A Showroom Fit Into My Budget?
To give you a truly reliable and informed answer to that question is only possible after the conception phase has been completed. Basically, the costs obviously depend on the showroom's size, the number of its interactive exhibits or stations, the multimedia content, and the quality of the materials and technical components used.
There are, however, many adjusting screws for an experienced expert to turn in order to avoid unnecessary costs without any detriment to the overall experience. And there are others where any turn in the wrong direction is fatal – after all, your showroom is an experiential space meant to connect your brand with your potential clients through fascination and excitement – animated content defaced with a seemingly endless progress bar might get into the way of that experience…
Accurate or not – we are aware that you need at least a ballpark figure to decide whether you can realize a showroom or not. So here's not one, but three.
What budget do I have to calculate with?
▶️ Small Showroom
According to our experience, planning and realization of a small, but exquisite showroom is feasible for 100K – 250K (in Euro). Small in that case means, e.g., one central multi-touch table in combination with a medium-sized monitor wall and a single select product presentation. This small example also includes a lighting and sound system and is suitable for hosting individual visitors and small guided groups, for instance regional committees or stakeholders.
▶️ Medium-sized Showroom
For a medium-sized showroom you have to calculate with a sum between 250K and 500K. A showroom in that category comprises one or more additional interactive installations to highlight products and services as well as several product exhibits on a larger area. A room of that size is perfectly fine for accommodating guests from all over the country, and what they'll keep in mind afterwards is certainly not going to be the drive there …
▶️ Large Showroom
Expenditures for an entire corporate exhibition or a large showroom meant for large guided and unsupervised groups start from 500K upwards and, obviously, there is no upper limit. Typically, this category consists of several separate rooms or one cogent, but extensive interactive area. A complex arrangement like that is usually aimed at an international audience and meant for hosting large events.
Recurring Costs
In planning your showroom budget, you should not only consider the one-off investment for purchase and installation, but also keep the recurring costs in mind. These may vary, according to, once again, the room's size and intensity of usage as well as the desired professionality of guided visits or events.
Checklist operating costs:
management and organization (appointment/invitation or booking management, internal and external coordination, visitor office/MGMT)
running costs (cleaning and security service, maintenance, repairs, electricity)
incidental event-related costs (staff, catering, product samples, transportation or shipping costs)
content management (creation and recurring adaption of content, updating)
IT admin (licensing, hosting, maintenance, help-desk service)
events (event agency, furniture lease, catering, personnel)
The more occasions you find to use your showroom and the more people you reach with this, the sooner the operating costs pay off. So think carefully: Which of your business units or stakeholders might be able to put this showroom to profitable use?
Typical internal stakeholders of a showroom are:
HR (recruiting events, onboarding, training, professional development)
Marketing (lead generation, events, production of commercials and/or marketing videos)
Sales and Distribution (customer/client acquisition, existing customers/clients, special events)
PR (politicians, press)
Management/Executive Board (business partners, investors, suppliers/vendors)
Typical external stakeholders involved in the realization of a showroom are:
exhibition designers/agency
interior designer/architect
drywall constructor/ decorator
electricians/climate tech/cabling
interactive exhibitions professional/exhibition agency
Tip: The various service providers' fields of activity may overlap, so one service provider might cover more than one activity under the bullet points listed above. For instance, the exhibition agency can also take charge of exhibition design.
This blog entry is an excerpt from our comprehensive whitepaper "Successful Planning and Realization of Corporate Showrooms – A guide from HOW to WOW". If you would like to receive the whitepaper free of charge, please write an email with the subject "Whitepaper Showroom" to info@garamantis.com.